Dick's Sporting Goods lifts FY outlook, shares jump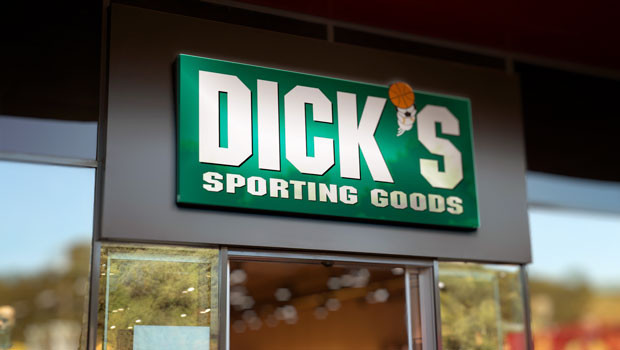 Dick's Sporting Goods lifted its full-year outlook on Tuesday following a "strong" third quarter.
The US retailer - which cut its full-year profit guidance in August - said third-quarter comparable store sales rose 1.7%, and lifted the outlook for 2023 to a range of 0.5% to 2% growth, having previously forecast sales would be flat to 2% higher.
Net sales for the third quarter rose 2.8% on the year to $3.04bn, while net income declined to $201m from $228m.
Dick's also said it now expects FY non-GAAP earnings per diluted share of between $12.00 and $12.60, up from a previous forecast of $11.50 to $12.30.
President and chief executive Lauren Hobart said: "We are pleased with our third quarter results. With our best-in-class athlete experience and differentiated assortment, we had a very strong back-to-school season and continued to gain market share as consumers prioritize Dick's Sporting Goods to meet their needs.
"Our Q3 comps were driven by increases in both transactions and average ticket, and we delivered double-digit EBT margin on a non-GAAP basis. As a result of our strong Q3 performance, we are raising our full year outlook, which balances the confidence we have in our key strategies with an acknowledgment of the uncertain macroeconomic environment. We're excited for the upcoming holiday season and the product, service and experience we are providing to our athletes."
Shares in the company jumped 7.4% to $127.80 in pre-market trade at 1330 GMT, while London-listed peer JD Sports shot up 4.1% to 144.80p.