Deutsche Bank posts surprise Q4 profit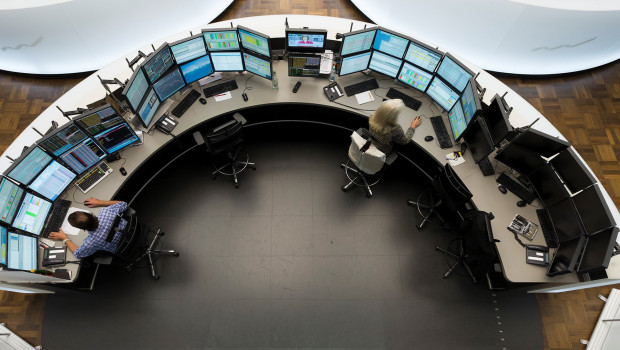 Deutsche Bank posted a surprise fourth-quarter profit on Thursday, driven by improved investment banking revenues.
Deutsche Bank stated profits attributable to shareholders came to €145.0m in the final three months of 2021, marking a sixth straight quarterly profit and almost triple the level of profits seen at the same time in 2020. Analysts were expecting a loss of €127.58m.
The German bank's fourth-quarter numbers took its full-year net profit to €1.94bn, up from €113.0m in 2020 and the €1.79bn expected by analysts.
Deutsche Bank's investment bank division was partially responsible for the shock beat, with quarterly revenues climbing to €1.9bn, up 1% year-on-year, while a 14% drop in fixed income and currency trading was offset by 29% growth in origination and advisory revenues.
Total net revenue was €5.9bn, versus €5.45bn for the same period in 2020, while loan loss provisions stood at €254.0m, compared to €251.0m in the fourth quarter of 2020.
Non-interest expenses were up 1% in 2021 to €21.5bn, with transformation-related effects of €1.5bn, a 21% annual increase, while Deutsche Bank noted that 97% of expected transformation-related costs through the end of 2022 had now been recognised.
DB's common equity tier 1 ratio, a measure of bank solvency, came in at 13.2%, compared to 13.6% at the end of 2020.
As of 1010 GMT, Deutsche Bank shares were up 5.15% at €12.01 each.