Deutsche Bank looks to form 'bad bank' as part of serious overhaul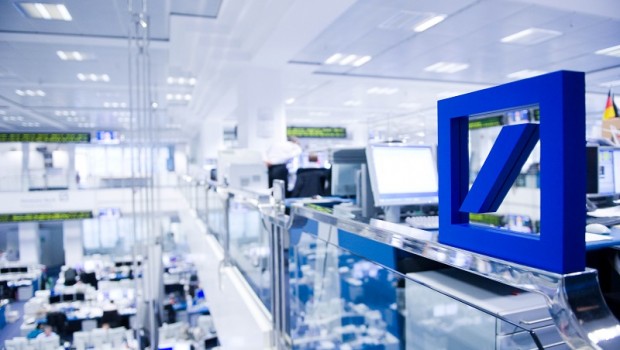 Deutsche Bank will form a "bad bank" as part of a serious overhaul of its operations as chief executive Christian Sewing looks to turn the German lender away from investment banking.
The move will see Deutsche's bad bank house or sell assets in its accounts valued at as much as €50bn after adjusting for risk.
Deutsche will also heavily cut or completely shutter its equity and rates trading businesses outside of continental Europe, with managers set to unveil a new focus on transaction banking and private wealth management.
The Frankfurt-based firm's proposed bad bank, known internally as its non-core asset unit, will principally be made up of long-dated derivatives, according to the Financial Times.
While the final scale of DB's non-core unit was yet to be decided, with the number continuing to "oscillate", executives were said to be discussing at least €30bn of risk-weighted assets with an eventual size of €40bn to €50bn - as much as 14% of Deutsche's balance sheet.
"The cuts need to be radical," said one DB executive. "It makes sense for us to put all these long-term, nil-revenue assets in a non-core unit."
"We now have the capital and liquidity freedom to do what needs to be done; we couldn't have acted decisively much sooner because we needed to have built up those buffers."
RBC Capital Markets analysts said: "With the shares trading on 0.24x 2019E TBV, any action to improve profitability should be supportive for the shares in the near term.
"However, as we believe it will take time for the benefits to profitability to come through and during a period of macro and political uncertainty, we remain sceptical that this move will lead to a meaningful rerating of the shares."
As of 0825 BST, Deutsche Bank shares had advanced 1.87% to €6.14 each.