Deutsche Bank cutting jobs in fixed-income unit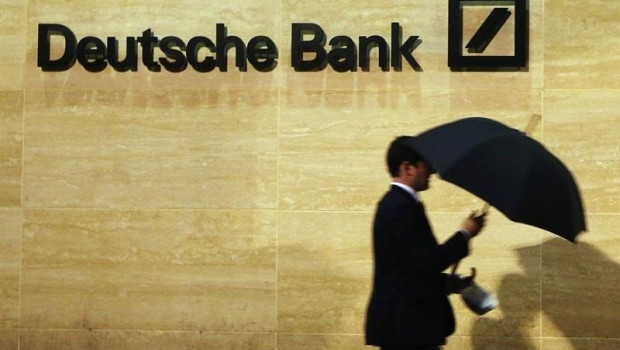 Deutsche Bank AG is cutting dozens of traders and salespeople in its global fixed-income ranks as part of the firm's overhaul.
The employees laid off in this round of cuts were in high yield, distressed and investment-grade teams in New York and other headquarters around the world, while the credit business in Latin America was being eliminated entirely.
Managing directors Eric Eisner and Paul Delaney in the Latin America unit, Timothy Fischer in leveraged credit sales, and Andrew Meany in credit trading were all headed out, Bloomberg reported.
The unit was largely spared from the first round of layoffs two months ago.
In July, Deutsche Bank said it was planning to reduce the amount of capital used by its Fixed-Income Sales & Trading business, in particular, Rates.
At the time, Deutsche Bank said the restructuring would impact 18,000 jobs across all of the firm's units as Chief Executive Officer Christian Sewing cut deeper to try to turn around years of poor profitability at the lender.
As of 1410 BST, shares of Deutsche Bank were down by 0.11% to €7.08.