Deutsche Bank beats analysts' estimates, but only due to strong trading results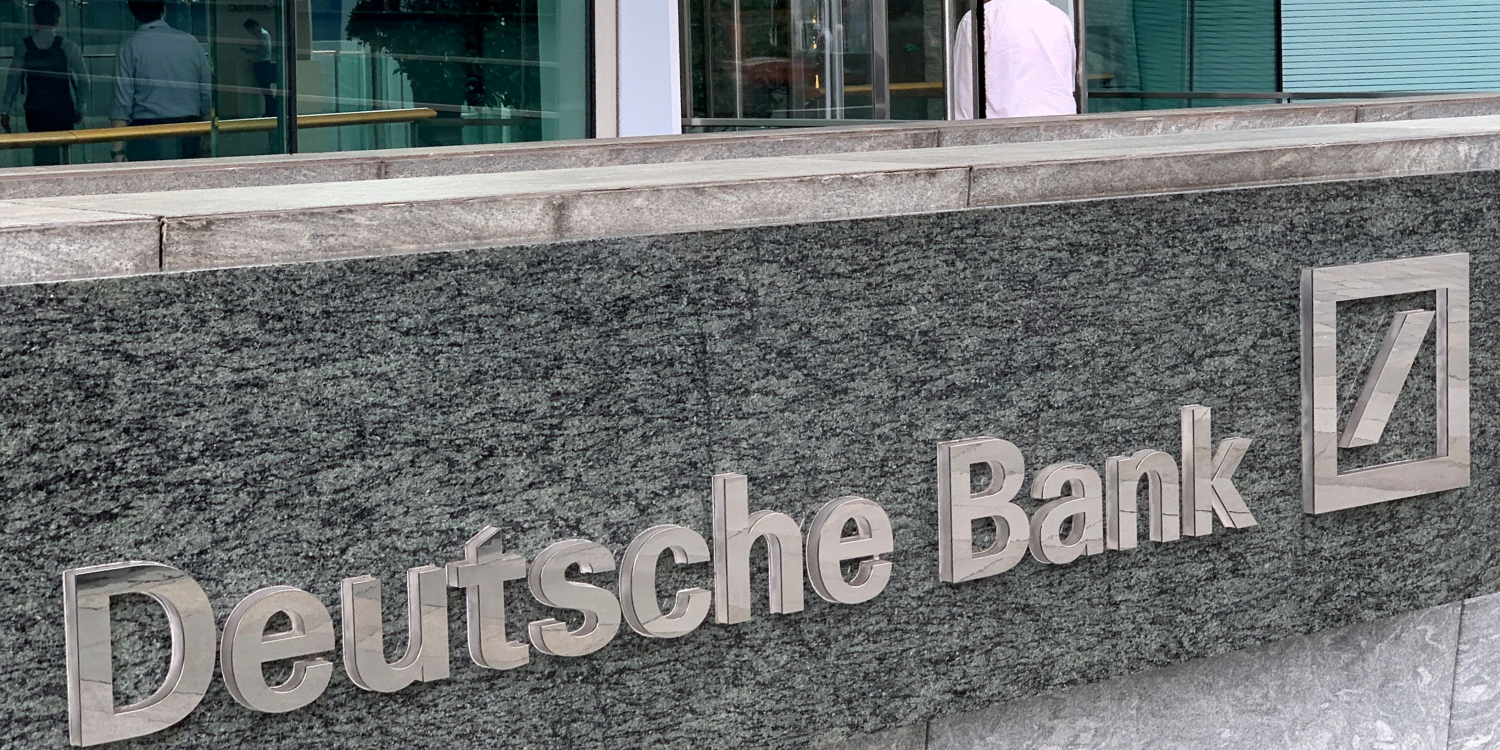 A good showing for Deutsche Bank's markets division allowed the lender to beat its revenue targets for the second quarter of the year.
The bank also raised its revenue target for 2022.
For now at least however, the pandemic meant that Sewing's restructuring plans calling which had called for reining in the investment bank and growing corporate lending had been turned on its head.
For the second quarter ending in June, Deutsche posted a dip in revenues from €6.29 one year ago to €6.24bn.
Nonetheless, that was better than the €5.93bn that analysts had penciled-in.
Driving that beat was a 10.8% drop in income at the Fixed Income, Commodities and Currencies unit to €1.81bn (consensus: €1.67bn).
Although FICC income fell, the division was facing tough comparables and in any case registered a far better quarter than its Wall Street rivals.
Net income was especially strong too, rising from 28.0m one year back to €795.0m (consensus: €391.0m).
Looking ahead, Sewing said that total revenues would reach at least €25.0bn in 2022, which was better than expected.
And while management also scrapped its cost guidance for 2022, it still expected to achieve a return on tangible net equity of 8%.
As of 1615 BST, shares of Deutsche Bank were up by 0.09% at €10.58.