Deere & Co earnings fall short of estimates for fifth consecutive quarter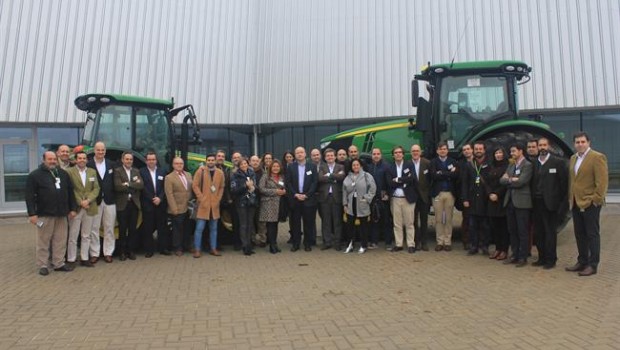 Equipment manufacturer Deere & Co's profits fell short of estimates for a fifth straight quarter on Friday, leading the group to cut its full-year guidance amid the escalating trade war with China.
Deere's attributable net income fell 6.1% to $1.14bn, or $3.52 per share, in the three months ending on 28 April, falling short of analysts' estimates for $3.62 per share, while net sales rose 5.4% to $10.27bn - above the Street's consensus estimate of $10.19bn.
As a result of the earnings miss, the Nasdaq-listed company dropped its fiscal 2019 profit guidance to $3.3bn, from its prior forecast of $3.6bn.
"The lower forecast is partly a result of actions we are taking to prudently manage field inventories, which will cause production levels to be below retail sales in the second half of the year," said chief executive officer Samuel Allen.
Deere said it was no longer "cautiously optimistic", as it had been for so long, as farmers began to shy away from major purchases amid uncertainty about demand for their products both at home and abroad.
"Ongoing concerns about export-market access, near-term demand for commodities such as soybeans, and a delayed planting season in much of North America are causing farmers to become much more cautious about making major purchases," added Allen.
As of 1550 BST, Deere shares had slid 4.81% $128.97 each.