Credit Suisse slumps heavily into the red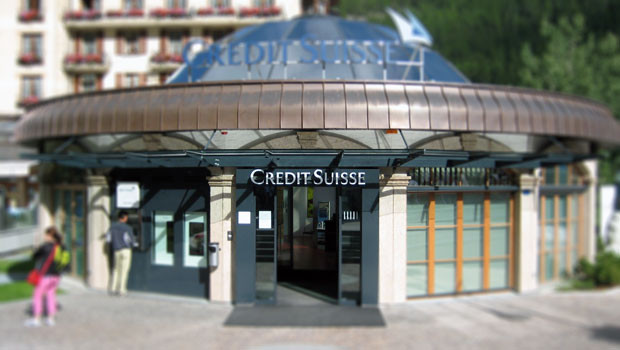 Credit Suisse Group posted its largest annual loss since the 2008 financial crisis on Thursday, and warned of further "substantial" losses to come.
The Zurich-based lender said fourth-quarter net revenues were SFr3.1bn (£2.8bn), a 33% slide year-on-year. Pre-tax losses were SFr1.3bn while the net loss was SFr1.4bn.
Annual revenues tumbled 34% to SFr14.9bn, while the pre-tax loss widened from SFr600m a year previously to a SFr3.3bn. The net loss was a record SFr7.3bn.
A total of SFr111bn was withdrawn by customers in the final three months of the year, as concerned clients quit the bank. Most of the outflows were in the wealth management business.
Credit Suisse has endured a torrid few years, including being caught up in the Greensill and Archegos scandals, and losses have mounted.
The firm has since launched a restructuring plan, including spinning off its investment bank and cutting the 52,000-strong workforce by around 9,000.
Ulrich Korner, chief executive, said: "2022 was a crucial year for Credit Suisse. We announced our strategic plan to create a simpler, more focused bank, built around client needs and since October we have been executing at pace.
"We have a clear plan to create a new Credit Suisse and intend to continue to deliver on our three-year strategic transformation by reshaping out portfolio, reallocating capital, right-sizing our cost base and building on our leading franchises."
Losses, however, were forecast to continue over the near term. Credit Suisse now expects to report a "substantial loss before taxes" in 2023, due to restructuring charges and a fall in revenues as it exits non-core businesses.
Credit Suisse said the 2022 results had been "significantly" affected by the "challenging macro and geopolitical environment with market uncertainty and client risk aversion", conditions which are expected to continue well into the current year.
As at 1045 GMT, the Swiss-listed stock was down 10%.