Credit Suisse shares plunge as top investor rules out further stake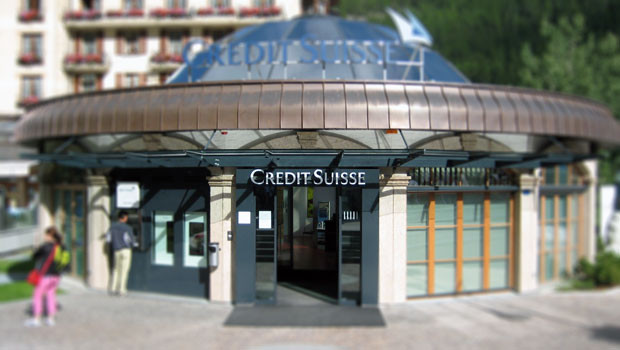 Shares in Credit Suisse plunged to a record low on Wednesday, after a key investor ruled out providing further capital.
The Saudi National Bank became Credit Suisse's largest shareholder last year when it acquired a stake of nearly 10% and committed to investing up to CHF1.5bn.
But on Wednesday SNB confirmed it would not increase its stake in the troubled bank, telling Reuters: "We cannot, because we would go above 10%. It's a regulatory issue."
The news hit the already under-pressure stock hard, and by 1130 GMT shares in Credit Suisse had lost 21% to trade at CHF1.77, an all-time low, with trading having to be temporarily halted at various points.
The stock has now lost 75% of its value since March 2022 and 90% over the last five years.
The lender, Switzerland's second largest, is trying to recover from a torrid few years, including being caught up in the Greensill and Archegos scandals. Customer confidence has been hit hard, leading to a surge in outflows, and last month it posted its largest annual loss since the 2008 financial crisis as well as warning of further "substantial" losses to come.
On Tuesday, the bank also confirmed "material weaknesses" had been identified in its internal controls over financial reporting, which led auditor PwC to issue a so-called 'adverse opinion' on its 2022 annual report, nor had it stemmed customer outflows.
Credit Suisse's 2021 annual report had not incurred in an adverse opinion.
Neil Wilson, chief market analyst at Finalto, said: "Credit Suisse shares tanked again, as the Saudis said they won't – can't – increase their stake in the troubled bank.
"Five-year credit default swaps shot up to fresh highs and shares plunged, halted several times. [It] looks like there are increasingly worried investors and counterparties looking at Credit Suisse as potentially being the next shoe to drop.
"If Credit Suisse were to run into serious existential trouble, we are in a whole world of pain. It really is too big to fail."
Wilson added that the European Central Bank may now struggle to raise interest rates on Thursday by a forecast 50bps, against such a "febrile" backdrop.
Credit Suisse weighed heavily on the European banking sector. BNP Paribas was down 10%, ING off 8% and Deutsche Bank was 7% weaker. In the UK, Barclays was off 7%, Standard Chartered was down 6% and NatWest Group had lost 5%.