Coca-Cola beats Wall Street forecasts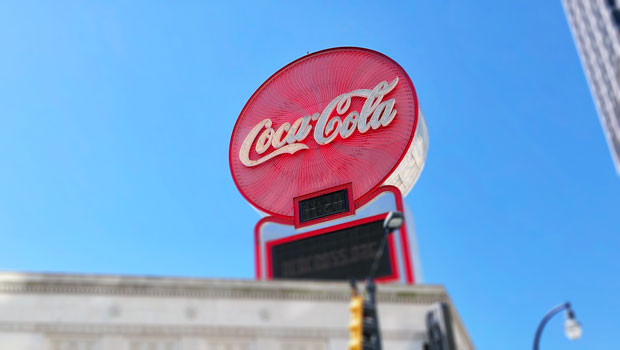 Coca-Cola's first-quarter numbers beat Wall Street expectations on Monday, boosted by strong demand for its fizzy drinks.
The US firm reported net revenues of $10.5bn, an increase of 16%, while earnings per share strengthened 23% to $0.64, after the company gained market share in both the at-home and away-from-home channels. Net income was $2.78bn, up from $2.25bn a year earlier.
Analysts had been expecting EPS closer to $0.58, and revenues of around $9.83bn.
As at 1415 BST, shares in Coca-Cola were 2% higher in pre-market trading.
Chief executive James Quincey said: "Our company continues to execute effectively in a highly dynamic and uncertain operating environment.
"We are confident in our full-year guidance, and we are well-equipped to win in all types of environments as we fuel strong topline momentum."
However, the company acknowledged the current inflationary environment, noting: "Accelerated cost pressures and ongoing supply challenges continue across markets, and the company is leveraging revenue growth management to provide compelling customer and consumer solutions by segmenting markets based on occasion, brand, price, package and channel."
Coca-Cola expects commodity price inflation to be a "mid single-digit percentage headwind" on comparable cost of goods sold in 2022, based on current rates and including the impact of hedged positions.
It also expects to deliver full-year organic revenues growth of between 7% and 8% in 2022, and comparable EPS growth of 5% to 6%.
Last month, Coca-Cola announced it was suspending its business in Russia following the invasion of Ukraine, with net revenues and operating income likely to be impacted by 1% and 2% respectively.