Citi reports drop in second quarter revenues from fixed income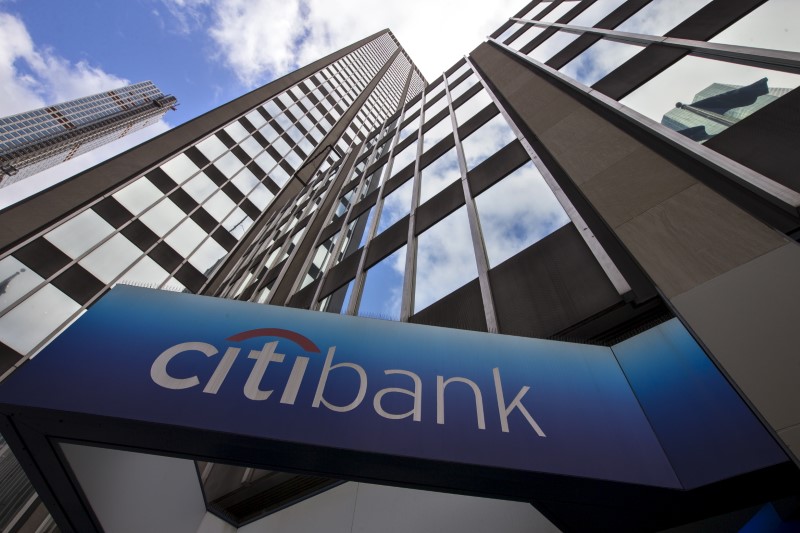 US lender Citigroup managed to beat analysts' forecasts for second quarter earnings, despite falling short of its own guidance for the firm's sales from trading.
For the three months ending in June, the lender posted a 16% jump in profits to reach $4.49bn, for earnings per share of $1.63 which were 27% ahead of those obtained during the same quarter on year ago.
That was better than the EPS of $1.56 that the consensus on Wall Street had penciled-in.
The average number of diluted shares outstanding shrank by 8%, the lender said.
Top-line growth meanwhile came in at up by 2% over the year, for total revenues of $18.47bn (consensus: $18.51bn), boosted by the performance of its Institutional Clients group and Global Consumer Banking arms.
However, at down by 1% year-on-year at $3.94bn, trading revenues fell short of guidance from the bank's finance chief in June for a flat showing.
By divisions, Citi's Corporate/Other unit's performance acted as a drag as a result of the ongoing wind-down of legacy assets, with the top-line falling by 20% year-on-year to $528.0m.
Within the ICG arm, revenues from Fixed Income Markets declined 6% to $3.01bn, but those from Equities shot up 19% to $864m and those from Securities Services by 12% to $665m.
In terms of quarterly rates of change, both Citi's revenues and expenses declined 2% to $18.469bn and $10.71bn, respectively.
Total cost of credit also reduced versus the prior quarter, retreating 2% to $1.81bn, but were up by 6% on a year ago.
By geographical regions, its North America operations fared worst, with revenues down 1% on the year, while in EMEA, Latin America and Asia they rose by 6%.
Versus the first quarter of 2018 on the other hand, Asian revenues were weakest, falling 7% to $3.84bn, while those in EMEA were off by 4% to $3.04bn.
Citi's common equity Tier 1 capital ratio reduced from 13.1% one year ago to 12.1%, while loan loss allowances fell from 1.88% of total loans to 1.81%, with loans at period-end up by 4%, despite foreign exchange headwinds which subtracted 100bp of growth.
As of 1556 BST, shares of Citi were down 2.44% to $66.84.