China manufacturing sector nudges higher - NBS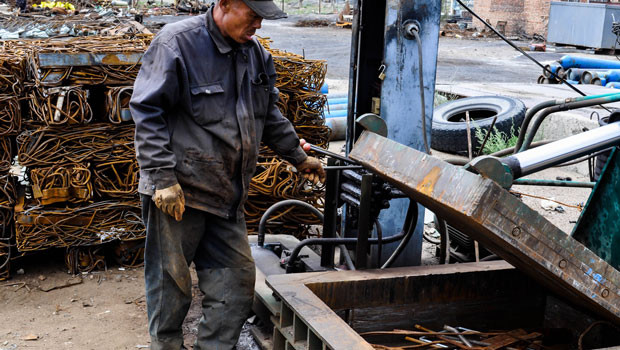 China's manufacturing sector expanded in September, official data showed on Friday, putting it at odds with another closely-watched survey which showed a contraction.
According to the National Bureau of Statistics, the manufacturing purchasing managers' index rose to 50.1, compared to 49.4. It was the first reading above 50 for two months, and above forecasts for 49.7.
Output recovered from 49.8 in August to 51.5, while new orders improved marginally to 49.8 from 49.2.
A reading below 50 indicates contraction, while a reading above shows growth.
However, the NBS index - which tends to focus on state-owned factories - contradicted the private Caixin manufacturing PMI, which was released at the same time. It showed a decline in manufacturing activity, with the index coming in at 48.1 from 49.5 in August. It was the lowest reading on record, and below forecasts for 49.5.
Craig Botham, chief China+ economist at Pantheon Macroeconomics, said: "We think the official manufacturing PMI reflects the recovery from energy disruptions in August - brought about by drought in key regions - and the resilience to, and exemption from, zero-Covid restrictions among large state-owned enterprises, in contrast to the firms constituting the Caixin survey.
"Heavy industry is likely also benefiting from the infrastructure push. A further small gain in the PMI seems likely next month, as local governments are pushed to utilise their special bonds by end-October, before declines resume."
The NBS non-manufacturing PMI was 50.6, down from 52.6 in August and below consensus for 52.4.
Beijing is continuing to pursue a policy of zero-Covid, which has seen both manufacturing and services hit by stringent lockdowns.