Caixabank agrees to buy Bankia for €4.3bn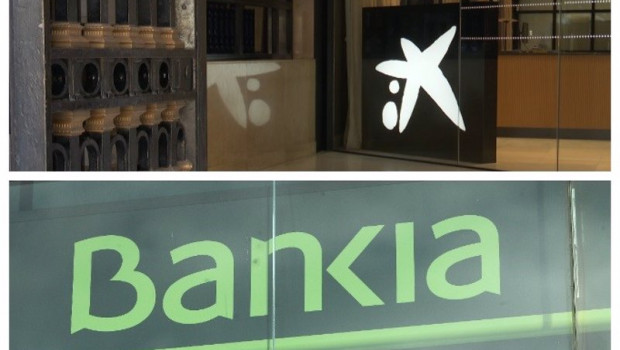 CaixaBank has agreed to buy its rival Bankia for about €4.3bn (£3.9bn) to forge Spain's biggest domestic lender in a deal prompted partly by the Covid-19 crisis.
Valencia-based CaixaBank will exchange 0.6845 newly issued shares for each Bankia share, representing a 20% premium to the exchange ratio on 3 September before news of talks emerged.
The combined bank will have more than 20m customers, 25% of Spain's loans and 24% of deposits and will keep the CaixaBank's brand. The banks said they expected to cut €770m of euros and add €290m of revenue from the deal over five years.
CaixaBank's chief executive, Gonzalo Gortázar, will be the bank's CEO and Bankia Chairman José Ignacio Goirigolzarri will chair the board.
Spain's banks have been considering merger options for some time but a deal was made more urgent by the impact of Covid-19, which has sent Spain into a deep recession and prompted the European Central Bank to set ultralow interest rates that could persist for many years.
Goirigolzarri said: "We will become the leading Spanish bank at a time when it is more necessary than ever to create entities with a significant size, thus contributing to supporting the needs of families and companies, and to reinforcing the strength of the financial system".
Criteria, controlled by the La Caixa Foundation, will remain CaixaBank's main shareholder with about 30% of the combined bank. The Spanish state will hold 16.1% after bailing out Bankia with €22.4bn in 2012.