Blue Origin auctions seats on first human spaceflight for $28m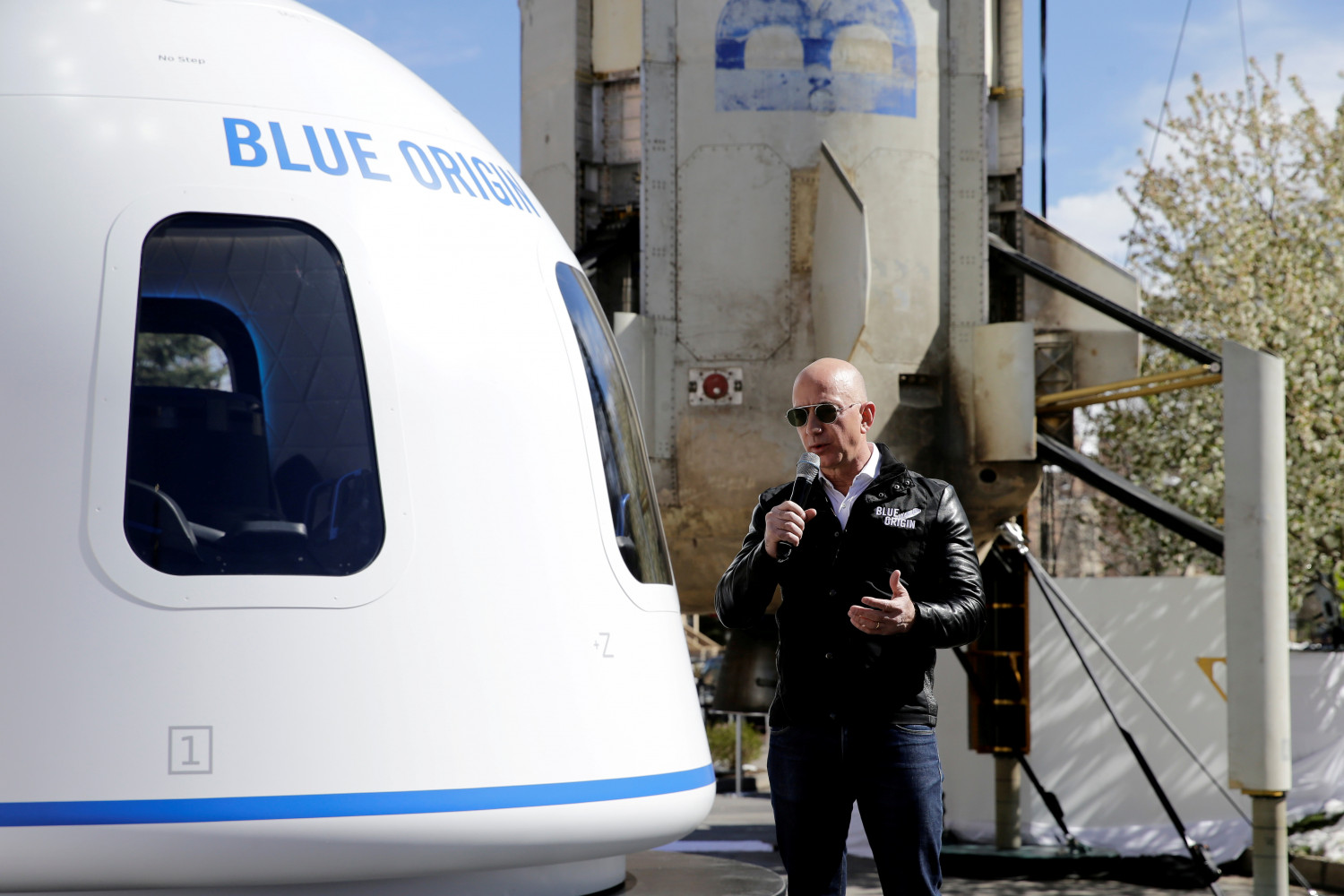 Blue Origin auctioned off a seat on its first ever human spaceflight for $28m on Monday.
The winner, who will fly aboard the company's debut private astronaut mission alongside owner Jeff Bezos and his brother, was among the 7,600 registered bidders from 159 countries.
During the previous week, Bezos, who was to step down as Amazon's chief executive officer 15 days before the flight, posted on Instagram: "Ever since I was five years old, I've dreamed of traveling to space. On July 20th, I will take that journey with my brother. The greatest adventure, with my best friend."
The closed bid on Monday was the culmination of Blue Origin's three-part bidding process for the ticket, which included a blind auction first, followed by an open, asynchronous auction with the highest bid posted to the company's website whenever it changed.
This last live auction greatly ramped up the value of the winning bid from the $5m at which it stood prior to the event.
The winner's identity is also going to be "released in the weeks following" the end of today's live bidding.
Blue Origin will donate the $28m to its Club for the Future non-profit foundation, which is focused on encouraging kids to pursue careers in STEM in a long-term bid to help Bezos' larger goals of making humanity a spacefaring civilization.