Beyond Meat surges as McDonald's set to trial its plant-based patty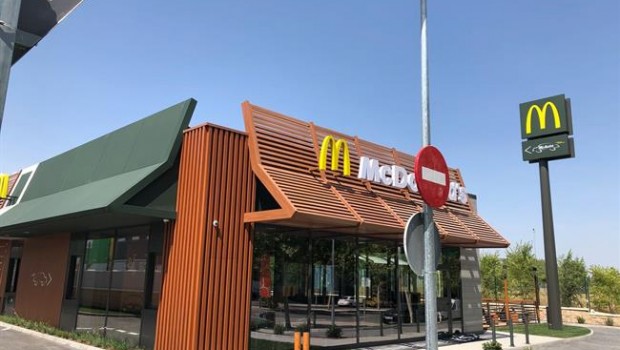 McDonald's has announced a 12-week trial in Canada of a new burger featuring a patty made by Beyond Meat, sending shares in the plant-based meat company surging
The PLT, which stands for Plant, Lettuce, Tomato, will launch in 28 Canadian restaurants in Southwestern Ontario, starting 30 September. The patty will be made exclusively for McDonald's by Beyond Meat.
"McDonald's has a proud legacy of fun, delicious and crave-able food - and now, we're extending that to a test of a juicy, plant-based burger," said Ann Wahlgren, vice president of global menu strategy.
Featuring a plant-based patty with no artificial colours, artificial flavours or preservatives, McDonald's said the burger was "a great-tasting, open wide and sink your teeth into it" menu item.
"During this test, we're excited to hear what customers love about the PLT to help our global markets better understand what's best for their customers," said Wahlgren.
"This test allows us to learn more about real-world implications of serving the PLT, including customer demand and impact on restaurant operations."
As of 1400 BST, Beyond Meat shares were up 16.76% in pre-market trade at $159.39..