Barloworld confirms talks with Caterpillar as revenues improve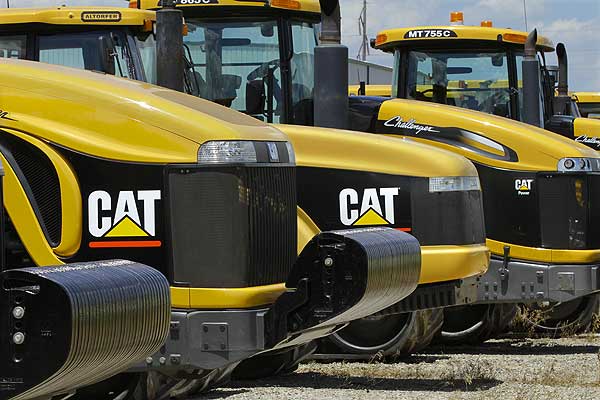 South Africa's Barloworld is in talks to buy a business from America's Caterpillar, after offloading an underperforming unit earlier this year.
The Johannesburg- and London-listed distributor agreed to sell its Iberian equipment business in April to Italy's Tesa for 2.5bn rand, and chief executive Dominic Sewela told reporters on Monday that had had given himself a year to identify a business to acquire following the sale – and was now in talks with heavy plant specialist Caterpillar.
Barloworld's equipment division is the official dealer for Caterpillar's CAT construction, mining and industrial machine range in a number of countries around the world, including 11 in southern Africa and the Russian far east.
He did not give any further details on the talks, though he did tell Reuters that remaining sale proceeds could be used to buy back shares.
Barloworld also published full-year numbers on Monday. Revenues for the year to 30 September were 63.4bn rand, a 2.4% increase on the previous year, after a "record performance" in Barloworld's Russian equipment business despite "geopolitical challenges" in the region.
Earnings before interest, tax, depreciation and amortisation were 7bn rand, a 4.2% increase, while operating profits were ahead 7.9% at 4.1bn rand.
Sewela said the group had managed to shrug off a "difficult trading and economic environment" to produce a strong set of results.
He added: "The group will continue to focus on driving our businesses to their full potential through the optimal allocation of capital and the execution of our medium-term strategy. This sets a strong foundation for the pursuit of value-enhancing acquisitive growth opportunities."