Bank of America's bottom line gets a boost from net interest income during the fourth quarter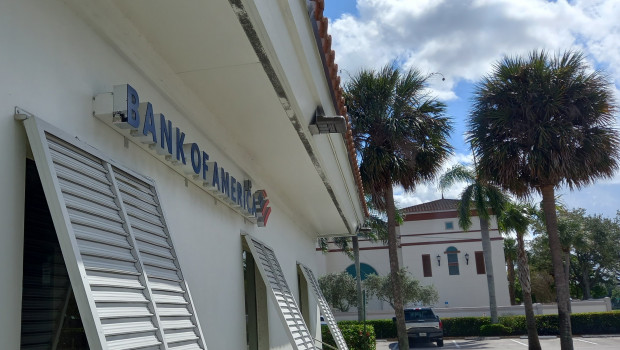 Bank of America beat earnings estimates from analysts on the Street thanks to a big jump in net interest income and a resumption in loan growth.
For the fourth quarter of 2021, the lender posted a 28% surge in net income to reach $7bn or 82 cents a share (consensus: 75 cents), although at $22.1bn total revenues were a shade lower than the $22.2bn that analysts had projected.
Yet as of 1302 GMT, the shares were trading up by 3.18% to $47.73.
"Our fourth-quarter results were driven by strong organic growth, record levels of digital engagement, and an improving economy. We grew loans by $51 billion and added $100 billion of deposits during the quarter, further strengthening our position as the leader in retail deposits," said Bank of America chief executive officer Brian Moynihan.
Net interest income jumped 11% to $11.4bn, alongside a 26% increase in fees from investment banking to $2.4bn. Advisory fees were especially strong, rocketing by 55% to $850m.
Average loan balances grew by 1% versus a year earlier.
Bank of America released $851m during the quarter reflecting the reduction in credit default spreads.
Sales and trading however came in moderately below analysts' estimates, declining by 2% from a year ago to $2.9bn.