Bank of America shares dip after 'low quality' Q4 EPS beat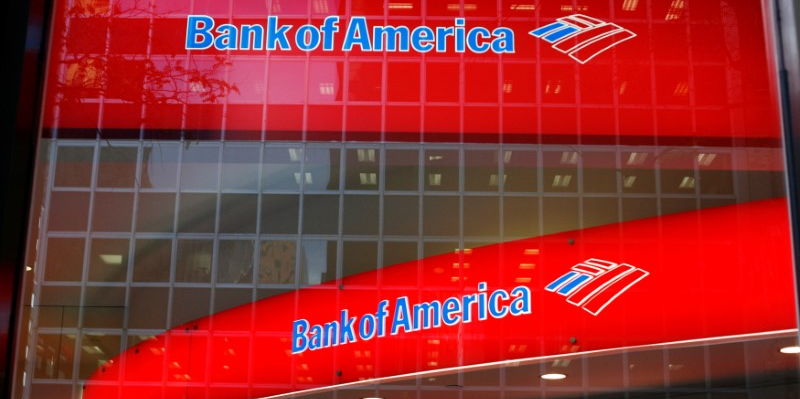 Bank of America saw sales and profits decline at the end of 2019 despite amid higher expenses and a fall in net interest income.
For the fourth quarter of 2019, the lender posted a 4.1% drop in net income to $7.0bn for earnings per share of 74 cents, as its revenues, net of interest expense, declined by 1.0% to $22.3bn.
Analysts had penciled-in EPS of 69 cents on sales of $22.37bn.
Padding the lender's bottom line were a 14.3% tax rate and lower-than-expected provisions of $941.0m (consensus: $1.01bn), with the latter contributing to what some analysts on the Street describe as a 'low-quality' beat on EPS.
Going the other way, the lender saw its so-called efficiency ratio worsen by 100 basis points in comparison to a year ago to reach 59.0%, as non-interest expenses climbed by $100.0m to hit $13.2bn.
Versus the prior quarter, the efficiency ratio deteriorated by roughly 200 basis points.
Commenting on Bank of America's latest results, its chief executive officer, Brian Moynihan, said: "In a steadily growing economy marked by solid client activity, our teammates produced another strong quarter and year, allowing us to increase investments in our customers, communities, and employees, while keeping a close eye on expenses."
As of 1224 GMT, shares of Bank of America were dipping 0.2% to $35.25.
-- More to follow --