Bank of America beats Q4 profit estimates as loan loss provisions fall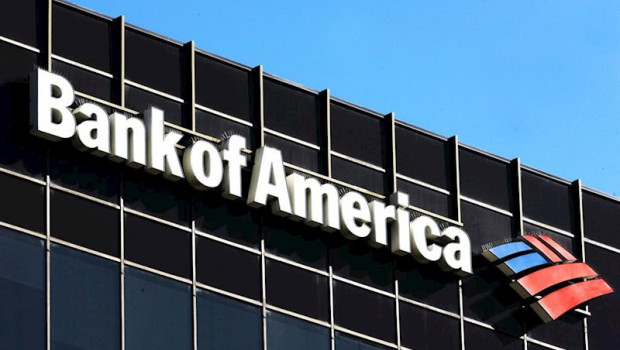 Bank of America's earnings topped analysts' forecasts despite the lender's shrinking topline as loan loss provisions slowed.
For the final three months of 2020, the banking heavyweight posted a roughly 10% drop in revenues net of interest expense versus a year ago to reach $20.1bn.
But loan loss provisions for the latest three-month also fell, from $0.9bn in the comparable year ago quarter to $0.1bn.
Non-interest expenses rose by 5.3% to $13.9bn during the period, resulting in an approximately 21% reduction in net income to $5.5b.
That equated to diluted earnings per share of 59 cents (consensus: 53 cents).
Across all of 2020, net interest revenues fell 17.2% to $85.5bn while net income was 34.7% lower at $17.9bn.
Ahead of its earnings release, the lender's board also announced a $2.9bn share repurchase plan that would extend through 31 March, the maximum amount allowed by the Federal Reserve, alongside a regular quarterly dividend of 18 cents a share to be paid on 26 March.
As of 1234 GMT, shares of Bank of America were down by 1.54% to $32.44.