Bank of America beats on Q3 earnings, shares rise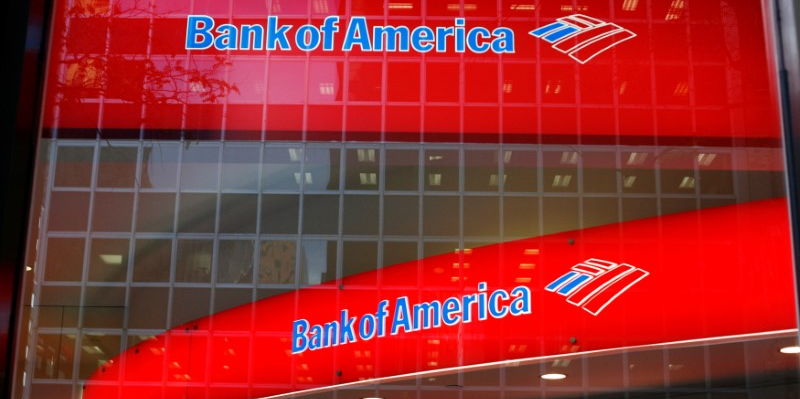 Bank of America beat analysts' forecasts for its third quarter earnings, helped by a strong showing from its wealth management arm.
For the three months ending on 30 September, the lender posted a 0.4% rise in total revenues net of interest expense versus the same period one year ago to hit $22.8bn.
Commenting on the latest set of results, chief executive officer, Brian Moynihan, described US economic growth as "moderate" and said that management had focused on what was "controllable" for them and also highlighted that core expenses were flat.
Perhaps, yet ballooning non-interest expenses, which jumped 16.9% to $15.2bn, drove the banking heavyweight's net income down by roughly 19.4% to $5.8bn.
Nonetheless, proforma earnings per share, excluding impairment charges, of $0.75 bested the $0.69 estimate from analysts on the Street.
BofA's return on average tangible common equity slid from 15.48% to 11.84%.
As of 1419 BST, the lender's shares were adding 2.15% to trade at $30.37.
-- More to follow --