Atos jumps on proposed all-cash takeover offer for Gemalto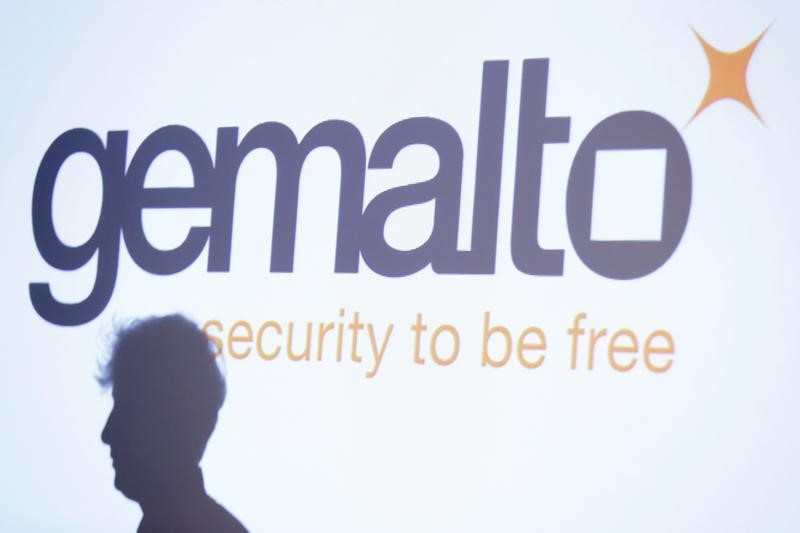 Atos has launched a "friendly" all-cash bid for Dutch cybersecurity specialist Gemalto with the backing of France's state investment bank, Bpifrance Financement SA, one of the takeover target's largest shareholders.
If successful, the €46 per share offer price, including the dividend, would amount to a 42% premium to the shares' one-month volume-weighted average trading price.
According to analysts at Credit Suisse, that would equate to 'take out' multiples of 20.0 times price-to-earnings and 1.7 times enterprise value/sales.
It would also be the largest transaction of the year involving two European firms.
The purchase would be entirely funded from its existing cash resources and fully commited external debt, with Atos having secured financing from two "major international" lenders who had already agreed to underwrite the entire amount of the bid, the company said in a statement.
Year-to-date, shares of Gemalto had fallen 38% before the bid surfaced.
Atos boss, Thierry Breton said: "We believe that a combination of Atos and Gemalto would result in enhanced global leadership in cybersecurity, digital technologies and services and in the strengthening of our positioning as a leading European payment services provider.
"Atos has carefully considered the interest of the stakeholders of the two groups, shareholders, employees, and customers which will all benefit from the proposed friendly transaction."
The French outfit also highlighted its interest in Gemalto's 'know-how' in the fields of data encryption and crypto management.
Credit Suisse labeled the offer as "attractive" for Gemalto shareholders due to the recent pressures on two of its core businesses, Mobile SIMs and Payments, which had resulted in sharp declines in organic sales and EBIT margins, with no respite seen in 2018.
Conversely, Atos would gain scale in several segments, with sales in their combined cybersecurity and homeland projects arm reaching €1.5bn, the Swiss broker said.
As of 1121 GMT, shares of Gemalto were 32.81% higher to €45.01 in Amsterdam trading and those of Atos by 4.82% to €130.60.