American Express earnings beat Wall Street expectations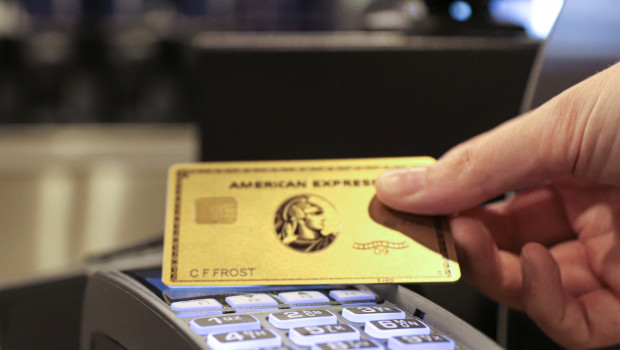 American Express delivered first-quarter earnings that beat Wall Street expectations on Friday thanks to a continued rebound in travel and improved spending trends among younger cardholders.
The New York-based company posted $2.1bn in net income, or $2.73 on a per share basis in the three months ended 31 March, up from $2.2bn at the same time a year earlier and well ahead of consensus estimates for a reading of $2.40 per share.
American Express reported $11.74bn in total revenues net of interest expense, up from $9.06bn a year earlier, slightly behind the $11.62bn analysts had predicted.
Cardmember spending was up 35% on a currency-neutral basis in the quarter, while volumes notched a monthly record in March.
Chief executive Stephen Squeri said: "This performance was enabled by our ongoing investments in areas critical to sustainable, long-term growth, including customer acquisition, engagement and retention."
American Express also stated network volumes totalled $350.3bn in the quarter, up from $269.3bn in the same period in 2021, pointing to continued spending strength among younger customers, particularly millennial and Gen-Z cardmembers, as being one of the main factors driving the beat. It also highlighted an ongoing travel recovery, stating that travel and entertainment spending was up 121% year-on-year after adjusting for currency impacts to "essentially" reach pre-pandemic levels for the first time.
Consolidated provisions for credit losses led to a $33.0m benefit in the quarter, compared with a $675.0m benefit a year before, primarily reflecting "a significantly lower net reserve release"
Amex expects to deliver 18-20% full-year revenue growth, along with earnings per share of $9.25-9.65.
As of 1420 BST, American Express shares were up 0.0054% in pre-market trading at $185.75 each.