Amazon won £460m in public contracts despite low corporation tax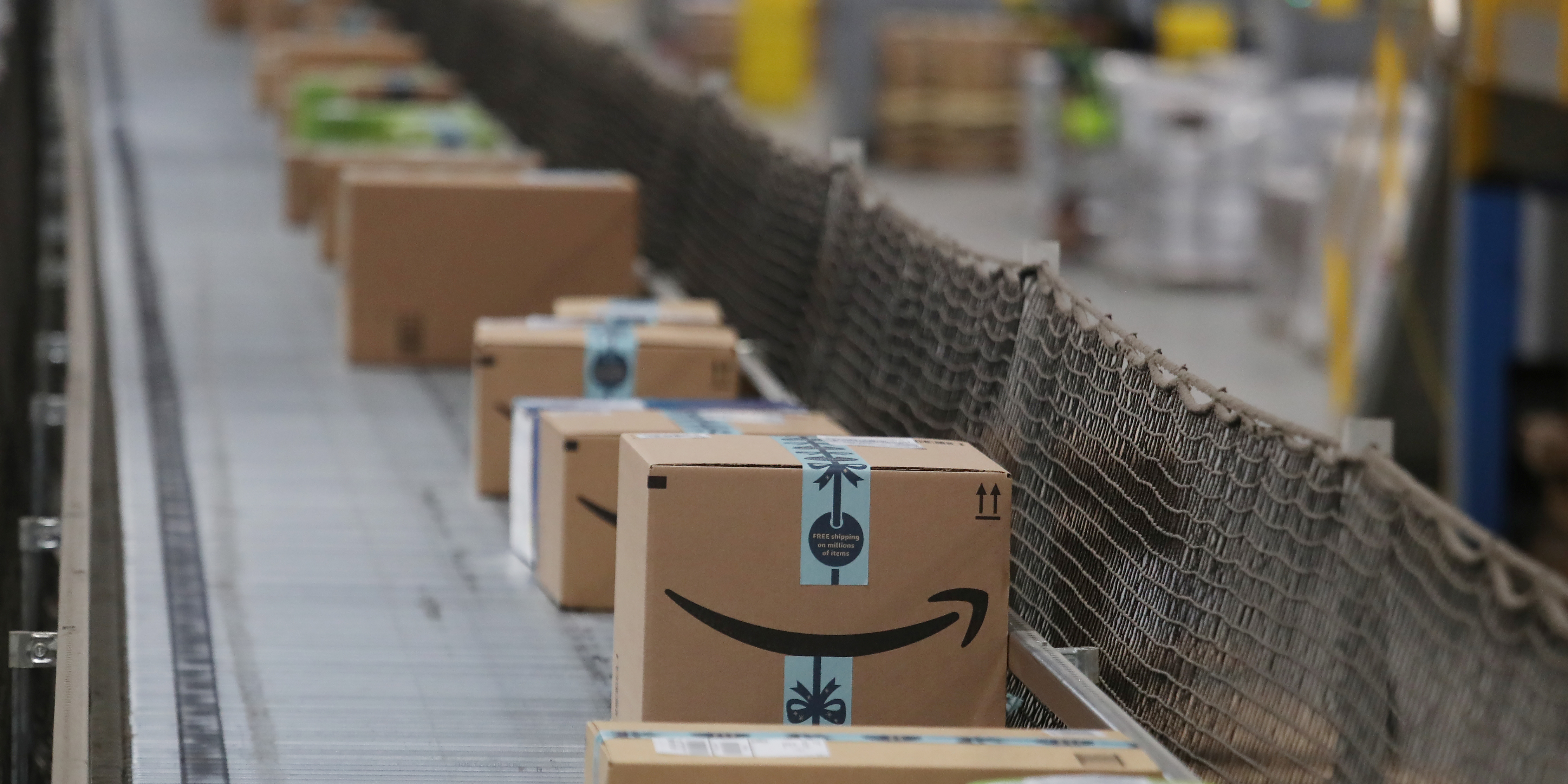 Amazon won £460m of public contracts in the past four years, including three from HMRC worth a total of £26m.
The online giant has clinched 39 taxpayer-funded deals since 2015, according to research from the GMB union.
Just last year, the UK tax authority spent £11m to use the online giant's web-hosting services, which is over six times the £1.7m it received in corporate taxes from the tech giant.
Central government spent a total of £45.5m last year with the US e-commerce group, including £4m from the Department for Work and Pensions.
Tim Roache, general secretary of the GMB said: "Amazon are taking us for mugs. They must quite literally be laughing all the way to the bank."
GMB chief Tim Roache said: "Amazon are making profit from a government they refuse to pay their fair share of taxes to."
Amazon Web Services called the GMB report "misleading".
"Government departments using AWS are seeing a 40% to 60% cost saving," the company said.
Amazon added: "Amazon and AWS pay all taxes required in the UK and every country where we operate."
A government spokesperson told the Mirror Online: "Our procurement decisions, including contracts with Amazon Web Services, are based on value for the taxpayer, capability, security and reliability of service.
"We also make sure that large businesses, like all other taxpayers, pay all the taxes due under UK law - there are no special deals and we don't settle for less."