Amazon blows past Q2 forecasts, raises guidance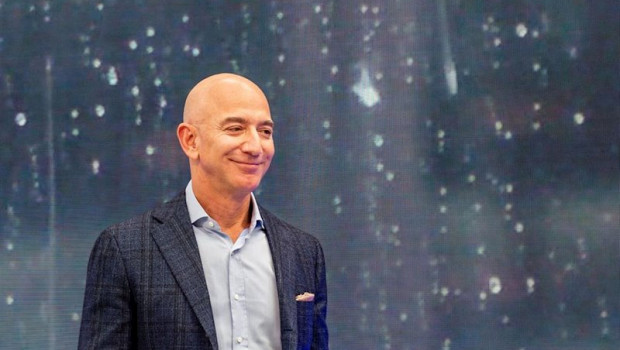 Amazon blew past forecasts for second quarter trading - not least its own - as the Covid-19 pandemic drove people around the world in streams onto its digital retail services platform.
Sales at the e-commerce giant clocked in at $88.9bn, far surpassing its own guidance for between $75-81.0bn, for net profits of $5.2bn and adjusted earnings per share of $10.3 (consensus: $2.09).
It was a similar story at the operating level, with profits printing at $5.8 and cash from operations piling up at a 42% pace versus the comparable year ago period to reach $51.2bn.
The company fired on all cylinders over the three months to June, with product sales 40.3% higher at $50.2m and services sales rising by 38.7% to $38.7bn.
There was only one blight on its quarterly income statement, revenues from its cloud computing arm, Amazon Web Services increased by 28.9% to $10.8bn, but Wall Street had been expecting a tad more from that unit.
Amazon said product sales in the June quarter were $50.2 million, up 40.2%. Service sales were $38.7 billion, up 38.7%. North American sales were $55.4 billion, up 43.4%. International sales were $22.7 billion, up 38.4%.
Amazon chief Jeff Bezos expressed his gratitude to employees, highlighting how the company had spent more than $4bn to cover Covid-19 related costs while creating 175,000 new jobs since the onset of the epidemic.
A majority of the latter would now be converted into staff, he added.
Amazon also invested $9bn into capital projects across the period in various areas of the business, including fulfillment, transportation, and AWS.
Looking out to its third quarter, Amazon guided towards sales of $87-93bn (consensus: $86.3bn) and operating income of $2-5.0bn.
As of 1122 BST, shares of Amazon were 5.38% higher to $3,216.0.