Alibaba jumps after HK trading debut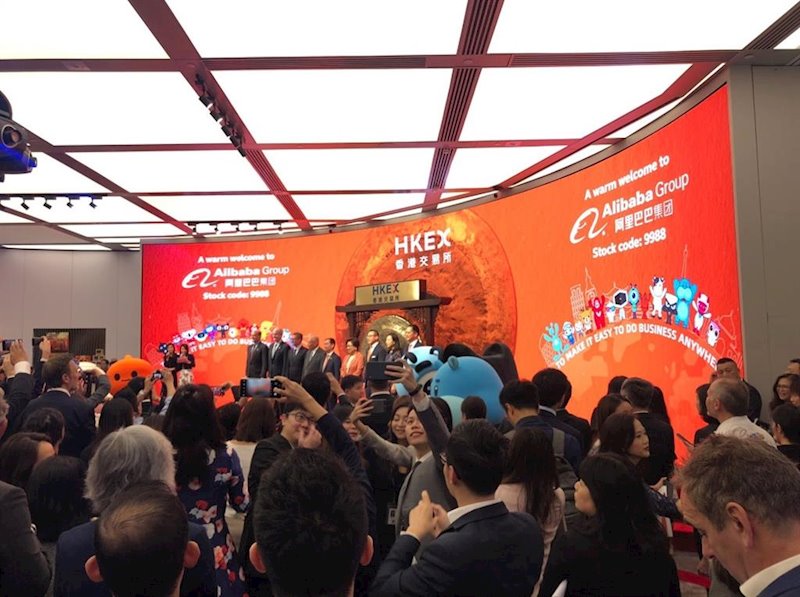 Shares of Alibaba jumped on the day of their trading debut on the Hong Kong Stock Exchange, amid heightened demand from retail investors.
The company successfully raised at least $11.3bn via a secondary listing on the Asian venue, with the retail tranche, which was allotted 10.0% of the deal, approximately 40 times oversubscribed.
If an over-allotment option was finally exercised, the total transaction amount could reach as high as $12.9bn.
According to the company's prospectus, the funds would be invested in digital delivery and local services platform Ele.me and online travel outfit Fliggy, as well as on developing online video platform Youku.
Alibaba's had originally intended as far back as 2014 to list on the HKSE first, but later chose the New York Stock Exchange for a record-busting $25.0bn flotation as a result of rules in HK blocking the listing of companies with certain governance structures.
Ironically, some observers believed a HK listing now might help shield the company from any fallout from the trade frictions between the US and China.
Shares of Alibaba finished the Hong Kong session trading 6.59% higher to HK$187.60, amid market commentary pointing to the potential for further gains in the shares after the Stock Connect between Shanghai and Shenzhen, and HK goes live in mid-2020.