Airbus posts record net income as order intake near-doubles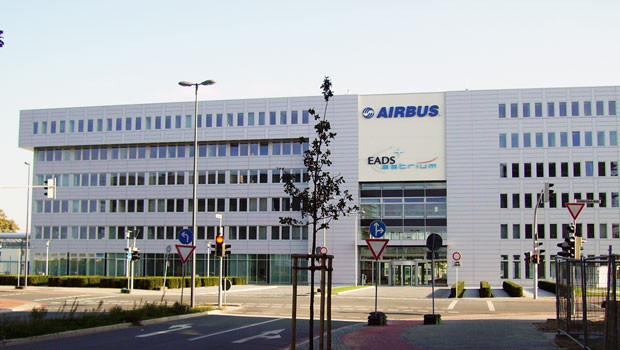 Airbus reported a near-doubling of its consolidated order intake value in its results for 2021 on Thursday, to €62bn (£51.79bn) from €33.3bn in 2020, with its order book on 31 December valued at €398bn, up from €373bn.
The European aircraft manufacturer put the increase in its backlog down to the strengthening US dollar.
Consolidated revenues increased 4% to €52.1bn, which Airbus said reflected the higher number of commercial aircraft deliveries, partially offset by less favourable foreign exchange rates.
A total of 611 commercial aircraft were delivered, up from 566 in 2020, comprising 50 A220s, 483 A320 family, 18 A330s, 55 A350s, and five A380s.
Revenue generated by Airbus' commercial aircraft activities increased 6%, largely reflecting the higher deliveries compared to 2020.
Airbus Helicopters, meanwhile, delivered 338 units, up from 300 year-on-year, including the first H160, with revenues rising 4%, reflecting growth in services and the higher deliveries.
Revenues at Airbus Defence and Space decreased 2%, which the company said was mainly driven by military aircraft, partially offset by space systems.
Eight A400M aircraft were delivered in 2021.
Consolidated adjusted EBIT surged to €4.87bn from €1.71bn, while the firm swung to reported EBIT earnings of €5.34bn from losses of €0.51bn in 2020, including positive net adjustments of €477m.
Airbus' net income for 2021 reached a record €4.2bn and its reported earnings per share came in at 536 euro cents, as the board proposed a reinstatement of the dividend at 150 cents per share.
Looking ahead, Airbus guided for 720 commercial aircraft deliveries in 2022, with adjusted EBIT of €5.5bn, and free cash flow before mergers and acquisitions and customer financing of €3.5bn.
"2021 was a year of transition, where our attention shifted from navigating the pandemic towards recovery and growth," said chief executive officer Guillaume Faury.
"Thanks to the resilience and efforts of our teams, customers and suppliers, we delivered remarkable full-year results."
Faury said the "strong financials" reflected the higher number of commercial aircraft deliveries, the good performance of its helicopters and defence and space businesses, as well as efforts on cost containment and competitiveness.
"Record net income and our efforts to strengthen the net cash position underpin our proposal to reintroduce dividend payments going forward.
"At the same time, we continue to invest in our strategic priorities and in the transformation of our company."
At 1242 CET (1142 GMT), shares in Airbus were down 2.47% in Paris at €116.84.