AB InBev halves final dividend due to Covid-19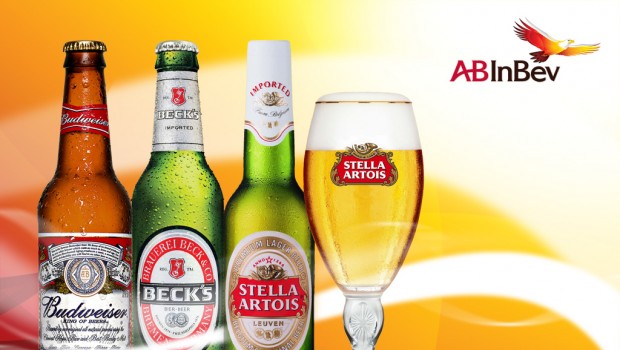 Brewer Anheuser-Busch InBev said on Tuesday that it will halve its final dividend due to the coronavirus outbreak.
The company will now propose to pay a final dividend for 2019 of 0.50 euros per share and is postponing the ordinary and extraordinary shareholders' meeting from 29 April to 3 June.
"Given the uncertainty, volatility and continued impact of the Covid-19 pandemic, AB InBev has determined that it would be prudent and in the best interests of the company to reduce the amount of the final 2019 dividend," it said.
"This decision is consistent with the company's financial discipline, deleveraging commitments and other actions taken to navigate this environment."
William Ryder, equity analyst at Hargreaves Lansdown, said the closure of pubs and restaurants has had an unsurprising impact on many of the world's largest brewers.
"While some have enjoyed a boost to retail sales as people take a few extra bottles home from the shops for a Zoom quiz, this is unlikely to offset the loss of social drinking in pubs. While we think people will pour back into the pubs once restrictions are lifted, the recovery might be slow and there looks to be a rough quarter or two ahead.
"The biggest worry for AB InBev is the balance sheet. While recent asset sales will have chipped away at the debt, we suspect current conditions are preventing the group from making the progress it would like. This is probably behind the decision to suspend the dividend, so we're not sure shareholders will get this cash at a later date. It's more likely that the money is used to help shore up the balance sheet or help smooth running costs in the short run."
RBC Capital Markets said: "A 50% cut in the dividend (final and interim) would reduce Anheuser-Busch InBev's prospective dividend yield to 2.4%, but in our view more importantly it would reduce Anheuser-Busch InBev's net debt to EBITDA relative to our previous forecasts by 0.2 turns each year (we had been forecasting 4.3x for 2021E).
"While we believe Anheuser-Busch InBev can handle the amount of debt it's carrying, this is a welcome step to ensure that it does just that in our opinion."