3M cuts FY guidance, plans to spin off healthcare business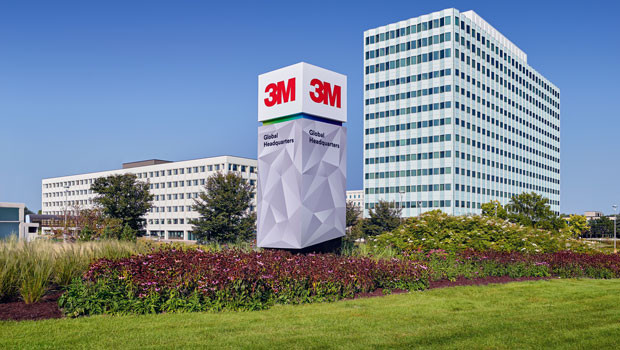 Industrial giant 3M posted second-quarter earnings and revenue that beat expectations on the Street on Tuesday but cut full-year sales growth and adjusted earnings forecasts and revealed it was looking to spin off its healthcare business.
3M said adjusted second-quarter earnings came to $2.48 per share, while revenues were $8.7bn, ahead of expectations of $2.43 per share and $8.6bn but down from $2.75 per share and $8.95bn a year earlier, respectively, as Covid-19 lockdowns in China impacted the company's manufacturing operations in the country.
Net income dropped from $1.5bn a year earlier to $78.0m and the group also revealed it had taken a $1.2bn pre-tax charge as a result of litigation involving Combat Arms Earplugs.
Negative impacts stemming from foreign-exchange rate fluctuations also weighed on the group's bottom line.
As a result, 3M said it now expects sales to contract 0.5%-2.5% for the full year and adjusted earnings per share to come in at $10.30 to $10.80, down from previous guidance of $10.75 to $11.25 per share.
3M also said it aims to spin off its healthcare business before the end of 2023 but will retain a 19.9% stake in the unit, which brought in $8.6bn in sales during 2021.
Chief executive Mike Roman said: "Looking ahead, we updated our adjusted full-year expectations largely due to the strength of the US dollar and uncertain macroeconomic environment."
"We remain focused on innovating for customers, driving operational improvements, and advancing our environmental stewardship - while positioning 3M for the future through our plan to spin off our healthcare business and resolve Combat Arms litigation in a manner that is efficient and equitable"
As of 1315 BST, 3M shares were up 4.83% in pre-market trading at $140.60 each.
Reporting by Iain Gilbert at Sharecast.com