Terror attacks in New Zealand leave 49 dead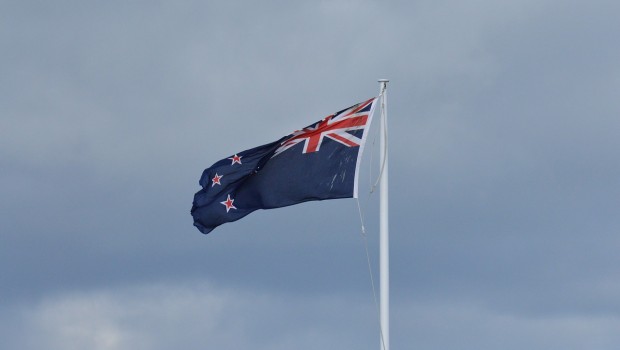 A pair of attacks on two mosques in New Zealand has left at least 49 people dead, and dozens more injured, according to the latest official numbers.
It's understood at least one gunman opened fire on worshippers at both the Masjid Al Noor Mosque and the Linwood Masjid Mosque, both in the city of Christchurch.
Police have confirmed 41 people died at the Masjid Al Noor Mosque and seven lost their lives in Linwood, with one injured person later dying of their injuries.
The Canterbury District Health Board - the public health service for the region - has told media that 48 patients were being treated for gunshot wounds at Christchurch Hospital.
The terrorist attacks left much of the city in lockdown for several hours, affecting thousands of school and university students as well as office workers in the city's centre.
Police have arrested four people and charged one person in their late 20s with murder, with the accused expected to appear in court on Saturday.
Charges have not been brought for the others arrested yet, with police warning the public that they did not know if there were any more perpetrators at large.
"There are currently four individuals who have been apprehended but three are connected to this attack who are currently in custody, one of which has publicly stated that they were Australian born," said New Zealand's prime minister Jacinda Ardern.
The Australian-born man is believed to have live-streamed the attack on the Masjid Al-Noor mosque, having earlier written about his plans on the controversial image board site 8chan.
Police in New Zealand say they are working to remove footage of the attack from the public domain, and have urged anyone with a link to the footage to let them know.
Commissioner Bush said no law enforcement or intelligence agency had any knowledge of the people alleged to have staged the attack.
In the wake of the attacks, police have asked mosques around New Zealand to close their doors and have warned people to stay away until they have a full picture of the threat.
"I would like to assure everyone around New Zealand that every available police and emergency resource with our other government agencies and Defence Force are doing everything they can to keep our communities safe. We have had no other threats since we responded to this incident," New Zealand Police Commissioner Mike Bush told media.
A test cricket match between the New Zealand and Bangladesh teams was due to be played at the Hagley Oval, across the road from the Masjid Al Noor mosque, on Friday, but has been cancelled.
It's understood the members of the Bangladesh team were on their way to the mosque for Friday prayers at the time of the incident, but they managed to escape unharmed.
New Zealand's national terror threat level has been raised to 'high' for the first time ever, after two explosive devices were found attached to a vehicle that was linked to the primary suspect.
That has led to bomb scares in other parts of the country, with commuter trains in Auckland disrupted after a controlled explosion was carried out on a number of abandoned bags near the Britomart railway station.
It also led to the cancellation of a number of regional flights in the country due to a lack of security, given airports in New Zealand are not required to screen passengers on aircraft that carry fewer than 80 people.
The attacks have left the South Pacific island nation reeling, given the rarity of such events in the country.
It last suffered a large-scale mass shooting in 1990, and its last fatal terror incident was in 1985.