Sterling tumbles on hard Brexit fears ahead of Boris Johnson speech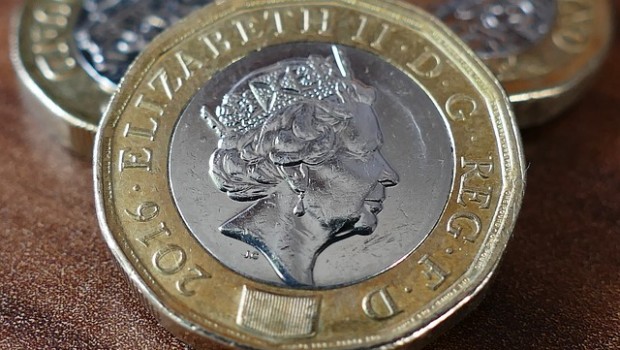 Sterling tumbled on Monday ahead of a speech by Boris Johnson in which the Prime Minister is expected to insist that there is "no need" for the UK to follow EU rules as part of a future trade deal.
In a speech in London later in the day, Johnson is set to demand a 'Canada style' free trade deal with the EU and say that the UK is prepared to walk away from talks rather than accept EU demands to sign up to single market regulations.
According to extracts from his speech released in advance, Johnson will say: "There is no need for a free-trade agreement to involve accepting EU rules on competition policy, subsidies, social protection, the environment, or anything similar any more than the EU should be obliged to accept UK rules."
The prospect of a hard Brexit sent sterling sliding and by 1040 GMT, the currency was down 1% against the dollar at 1.3070 and 0.8% weaker versus the euro at 1.1805.
CMC Markets analyst David Madden said: "GBP/USD has sold-off aggressively on the back of the comments from Prime Minister Johnson in relation to Brexit. Mr Johnson has threatened to end trade discussions with the EU if the bloc insists the UK keep in step with their regulations after the transition period ends.
"Traders are fearful about the possibility of a no-deal Brexit after the transition period. The tough stance from the Prime Minister has prompted traders to drop the pound - in the wake of a positive run last week."
Neil Wilson, chief market analyst at Markets.com, said: "Sterling was tripped up as the EU laid out the basis on which it will negotiate a trade deal with the UK.
"We've got a return to headline risk - no deal is not the base case by any means but the EU and UK look in very different places right now at the start of talks. It's going to be a very long and rocky road to get there and the shape of the deal will hinge on some important concessions on both sides.
"The British government has come out swinging but they're up against a tough opponent."
Speaking in Brussels earlier, the EU's chief Brexit negotiator, Michel Barnier, said the bloc was ready to offer a "highly ambitious" trade deal with zero tariffs on goods. The "exceptional offer" is dependent on aligning with EU standards and making sure competition remains "open and fair", he said.
Barnier said there must be a level playing field "over the long term" and a deal on fisheries, involving reciprocal access to waters.