Sterling loses ground as no-deal Brexit worries weigh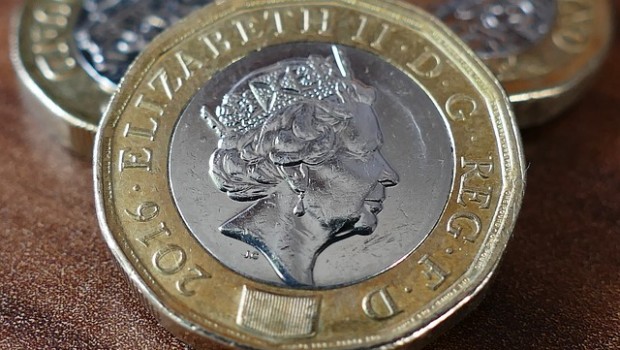 Sterling fell on Monday amid fresh concerns about a no-deal Brexit ahead of a meeting between Prime Minister Boris Johnson and European Commission president Jean-Claude Juncker.
At 1030 BST, the pound was down 0.5% against the greenback at 1.2439 and 0.4% lower versus the euro at 1.1240.
Johnson has said he is not prepared to delay Brexit beyond the end of October deadline, despite the passing of a law requiring him to do so if a deal is not reached.
Writing in The Telegraph, Johnson said: "We will leave by that date - deal or no deal. Yes, it may now be harder to get a deal, since MPs seem set on tying the Government's hand behind its back. But we are working flat out to get one.
"If we can make enough progress in the next few days, I intend to go to that crucial summit on Oct 17, and finalise an agreement that will protect the interests of business and citizens on both sides of the Channel, and on both sides of the border in Ireland. I believe passionately that we can do it, and I believe that such an agreement is in the interests not just of the UK but also of our European friends."
Meanwhile, in an interview with The Mail on Sunday, Johnson likened himself to the Incredible Hulk, promising to break free from EU "manacles".
Spreadex analyst Connor Campbell said the pound was "somewhat tempering its recent optimism" as reports over the weekend suggest the EU and Boris Johnson "are perhaps not reading the same book, let alone on the same page".
Lee Hardman, currency strategist at MUFG, said: "We still believe there are major hurdles to a last minute deal. Will the UK government's proposal go far enough to satisfy the EU's concerns over a hard border in Ireland? Even if a last minute deal is reached with the EU, can it win sufficient support to be passed in parliament?
"We have doubts on both fronts. Evidence of progress on both fronts will be required for the pound to build on recent gains. If it proves elusive, the pound could quickly start to reverse course."
On Friday, sterling hit its best levels since late July against the euro and the dollar on news - later denied - that the Democratic Unionist Party was softening its stance on the Irish backstop.