FX Roundup: Pound continues to strengthen, NZD and AUD get reprieve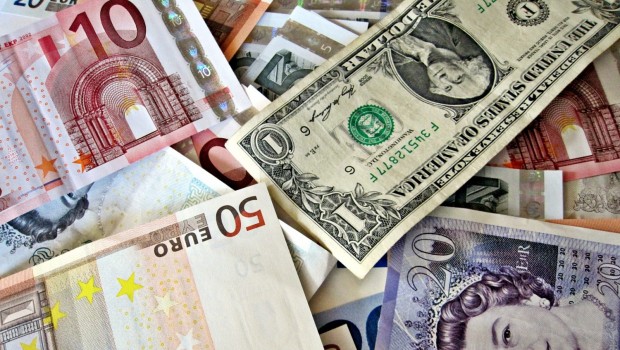 The pound sterling rose against a basket of global currencies on Tuesday for a second successive session, with the Bank of England expected to maintain interest rates following the conclusion of its Monetary Policy Committee meeting on 10 September.
At 1553 BST, the pound was up 0.65% against the dollar fetching $1.5377. It was also up 0.45% against the euro and 0.95% against the Swiss franc, fetching €1.3739 and CHF1.50380 respectively.
Meanwhile, trade data from China painted a mixed picture, with exports shrinking for the second month but not by as much as feared.
The country's exports declined by 5.5% in dollar terms compared to the same month last year, better than consensus for a 6.6% fall and further decelerating following a decrease of 8.3% in July.
Imports from abroad were much weaker, with purchases decreasing at a significant 13.8% year-on-year rate in dollar terms, far exceeding the 7.9% consensus and the fall of 8.1% in July, casting some further doubt on domestic demand. This left the trade balance surging to a $60.24bn surplus, larger than the $48bn estimated and the previous $43.0bn.
Kit Juckes, head of forex at Societe Generale, said, the week had started with a clear split between emerging and developed market currencies. "It's not just EUR, JPY and USD that have out-performed emerging currencies; it's the rest of G10 too, with the pound and Australian dollar leading the way."
The Australian and New Zealand dollars rose 1.14% and 1.04% against their US counterpart, changing hands at US$0.7003 and US$0.6324 respectively. The greenback also lost ground against the Canadian dollar, shedding 0.59% to fetch CAD$1.3228.
"With weak Chinese import (and export) data the main overnight news, resilience of the AUD [and NZD for that matter] surely reflects fatigue on the part of bears," Juckes added.
Elsewhere, the Dow Jones jumped by around 200 points at the open as Wall Street returned to trading ways following the US Labor day holiday.
"It was a fairly relaxed return for US investors, as they ease back into trading after a long Labor Day weekend. In fact, this week in general lacks the kind of heavyweight-data last week produced, and doesn't have anything on the horizon that will carry the same heft as next week's much-anticipated FOMC meeting," said Connor Campbell, financial analyst at SpreadEx.
Nonetheless, the greenback rose 0.38% against the yen and 0.34% against the Swiss franc, fetching JPY119.74 and CHF0.9784 respectively. As the close of the European session neared, the euro was up 0.10% to change hands at $1.1181.