FX round-up: Rabobank says risks for the pound lie to the downside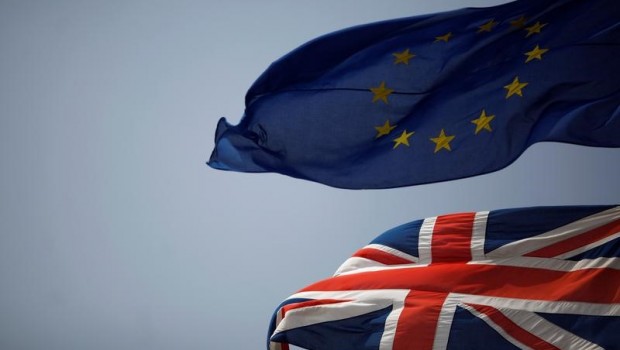 Sterling was little changed at the start of the week, as investors bid their time ahead of the European parliamentary elections, which some - albeit not all - observers said would serve as a proxy vote on Brexit.
As of 1749 BST, cable was 0.11% higher to 1.27250 against the US dollar and off by 0.05% versus the euro at 1.1394.
Nevertheless, some analysts were increasingly of the opinion that the chances of a 'no deal' or 'remain' outcome had been underestimated, although according to those a Rabobank, odds of a second vote that resulted in the UK staying in the EU remained "small".
At the weekend, Labour leader, Jeremy Corbyn, told the BBC's Andrew Marr show that Britons should be allowed a vote on any deal to leave the European Union.
In parallel, writing in The Sunday Times, Prime Minister Theresa May said she would make a "bold new offer" to MPs and that her cabinet would. study a new series of indicative votes in the House of Commons which could deliver the much sought consensus in Parliament.
"There is thus the possibility that the Labour party could agree to support a Withdrawal Agreement but only if the public have the right to also vote on the plan," Rabobank said.
"According to the What UK Thinks poll of polls, the Remain vote could win a second referendum by 54% to 46%. That said, if there was another referendum it is not clear what the question would be."
But for now at least, and given the government and Labour's inability to reach a compromise, analysts at the Dutch broker saw "downside risk for GBP as currently being greater" adding that "speculators appears to have been reducing net short GBP positions for most of the year."
Acting as a backdrop, technology stocks on both sides of the Pond came under considerable selling pressure at the start of the week, as investors weighed the potential implications of the US government's ban on its companies having dealings with Chinese telecoms equipment maker Huawei.
Dollar/yen, the most closely-watched proxy for investor risk aversion however had dipped just 0.11% to 109.9680 yen.
It was a similar story for euro/dollar, which was adding 0.09% to 1.11686.