FX round-up: Pound takes breather following recent bounce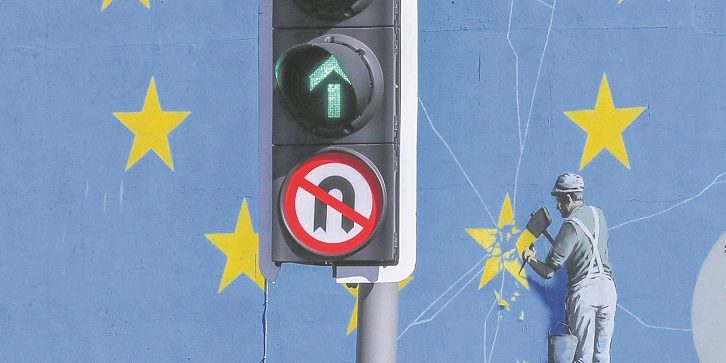 Sterling traded slightly on the back foot at the start of the week as the US dollar continued to grind higher amid 'market chatter' regarding the prospect of easier monetary policy in China and the euro area in the near future.
Contributing to such talk, at the weekend the Chinese central bank, the People's Bank of China, announced a further modification of its mechanism for setting interest rates that traders said might result in looser policy by as soon as Tuesday, when a select group of lenders was due to submit their first offers for the PBoC's new loan prime rate.
Against that backdrop, as of 2100 BST, cable was dipping by 0.11% to 1.21334 against the Greenback as the US dollar spot index climbed 0.23% to 98.3720, while against the euro, Sterling was nearly flat at 1.0952, having earlier hit an intra-session low of 1.0905.
Back on home shores, and ahead of the G7 summit scheduled for the following weekend, the Prime Minister reiterated his intention of leading the UK out of the European Union on 31 October come what may.
"We're ready to work with our friends and partners to get a deal, but if you want a good deal for the U.K., you must simultaneously get ready to come out without one," Boris Johnson told Sky News.
In the background, a spokeswoman for the government ruled out recalling Parliament before the summer break was over.
Her comments followed a petition submitted at the weekend, by 100 lawmakers, calling on Johnson to do just that.
The pound had finished the prior week as the best performing G10 currency versus the US dollar on a five-day view.
Analysts at Rabobank, labelled that a "notable" event, attributing it to better than expected UK retail sales data for July and Labour leader Jeremy Corbyn's decision to up the ante in attempts to avoid a 'no deal' Brexit.
"The pace of the political news flow can be expected to step up once parliament returns from the summer recess on September 3 and this is likely to determine whether the pound continues to recover ground or whether it slams through key technical support levels in the next couple of months," Rabobank said.
Also at the weekend, government papers leaked by the Sunday Times showed that under a 'no-deal' Brexit the country might grapple with a shortage of fuel, food and medicines together with job losses and disruptions at ports lasting up to three months.