FX round-up: Dollar snaps higher after Washington dials back on trade threats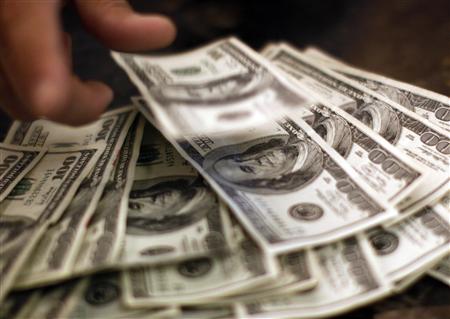 The US dollar jumped back as risk aversion was reduced a notch by the US Trade Representative's announcement that Washington would dial back on its trade tariffs threats against Chinese exports.
As of 1745 BST, the US dollar spot index was up by 0.45% at 97.8190, boosted by a 1.23% lurch higher in the Greenback's value against the Japanese yen to 106.59850.
But many traders were left nursing a bad case of whiplash.
"This has boosted sentiment – but can it last? When do we get the next bearish signal on trade? We're only ever a tweet away from the next market downturn or massive rally," said Markets.com's Neil Wilson.
"It only shows how tough it is out there and how susceptible the market is to unpredictable news flow about trade."
Somewhat ironically, the news out of the States dragged Sterling from its session high of 1.2098 to 1.2062, although against the single currency the pound was adding 0.19% to 1.0789.
Commodity currencies also benefited the USTR's announcement, with the US dollar ceding 0.15% against the Loonie to 1.32226 and the Aussie jumping 0.7% to 0.67978.
Euro/dollar meanwhile was 0.33% lower at 1.11788, having earlier advanced as high as 1.1213.
Significantly, in the background the US dollar was 0.21% weaker against the Chinese yuan at 7.0433.