FX round-up: Pound off on report from Brussels, Argentina peso and Brazil real lower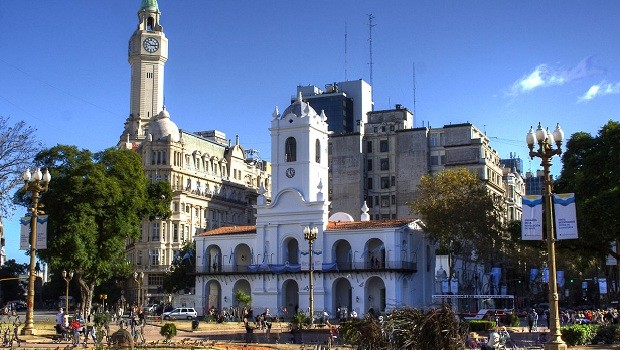 Sterling finished the session little changed but saw a sizeable amount of volatility as traders were forced to digest yet more sound bites on Brexit from the other side of the Channel, even as they monitored the headlines regarding the situation on global trade and emerging markets.
As of 1638 BST, the pound was off by 0.17% against the US dollar at 1.30039 and by another 0.13% against the euro to 1.1227.
Weighing on cable were record readings on a couple of second-tier economic indicators Stateside, the National Federation of Independent Businesses's small business optimism index for August and the JOLTS labour market survey.
The first showed economic confidence among American SME's at its strongest in the survey's 45-year history, with the latter revealing a 117,000 increase in the number of job openings in the US to 6.939m in July and topping economists' forecasts of 6.646m.
Meanwhile, and on the Brexit front, not long after noon, The Independent reported that several EU sources believed that Westminster was "over spinning" the constructive statements out of Brussels recently.
That report dragged Sterling down from its intra-session highs at 1.1252.
In the background meanwhile, and ahead of the Argentine central bank's policy announcement later in the session, there appeared to be a fair bit of 'market chatter' around the potential for more sustained weakness in Emerging Market foreign exchange.
Thus, by the end of the session the Greenback was trading 1.59% higher against the Argentina's peso to 37.9471.
It was also up by 1.80% to 4.1585 Brazilian real - which many see as a bellwether for emerging markets more generally- with the South American giant also being Argentina's neighbour to the north and one of its largest trading partners.
The US dollar was also making small inroads against China's yuan, but was a tad weaker and off its best levels of the day versus the Turkish lira.
Russia's rouble meanwhile found support from Moscow's decision to pull its regular weekly sale of local-currency bonds, with the Greenback slipping by 1.26% to 69.6622 roubles.
Acting as a backdrop meanwhile was news that China was seeking authorisation from the World Trade Organisation to impose sanctions on US-made goods after Washington ignored a ruling from the WTO regarding the anti-dumping measures Washington put in place against China in 2013.