Woodford healthcare assets sold to US investor for £224m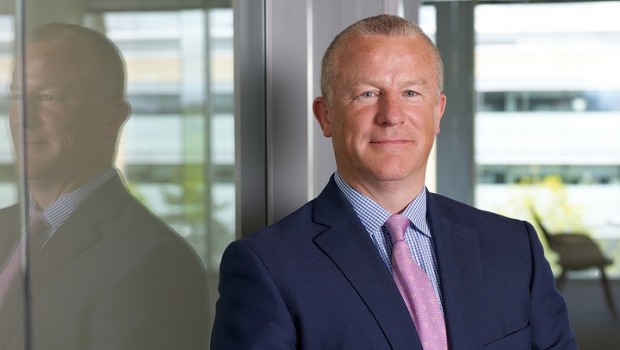 The administrator of Neil Woodford's former flagship fund has agreed to sell stakes in healthcare companies for as much as £224m to a US investment company.
Link Solutions, which is handling sales of Woodford's former assets, said Acacia Research had agreed to buy up to 19 of the fund's healthcare holdings. The sale represents almost half the £444.2m net asset value of the fund's remaining assets.
The assets comprise listed assets and difficult-to-sell holdings that are not listed or are highly illiquid. Link said the sale process could take as long as six months for some of the assets.
Woodford's healthcare investments included stakes in businesses such as Theravance Biopharma, Oxford Nanopore and Rutherford Cancer Centres. Acacia invests in intellectual property, life sciences and patented technologies and is backed by activist investor Starboard Value.
"Since we took the decision to wind up the fund we have been exploring how best to sell the fund's assets in a way that enables us to make capital distributions to investors and best protects investors' interests," Karl Midl, managing director of Link Fund Solutions, said. "This agreement with Acacia will enable us to make further capital distributions to investors in due course."
Woodford's equity income fund blocked withdrawals a year ago after its plunging value sparked a run of savers trying to get their money back. Woodford invested customers' money by taking large stakes in small and illiquid companies, many of which performed badly, leaving the former star fund manager stuck with the shares.
Link closed the fund, which was once worth £10bn, to withdrawals in June 2019 and sacked Woodford, once the UK's most high profile investor, as its manager in October.
Ryan Hughes, head of active portfolios at investment platform AJ Bell, said: "News that progress has been made in the sale of 19 companies, representing around half of the remaining assets by value to Acacia Research will be cautiously welcomed by investors as it moves them one step closer to being able to draw a line under this sorry situation."
Hughes said the sale price was lower than approaches that were reportedly rejected before and that the fund's investors were likely to be frustrated by this.
"With such illiquid stocks, these assets are only worth what someone is prepared to pay for them," Hughes said. "I'm sure many investors will feel like this has dragged on long enough and it is time to finalise the winding up of the fund – even if it does mean taking yet another hit on the value of their original investment."