Week ahead: US non-farm payrolls, Tory Party conference in focus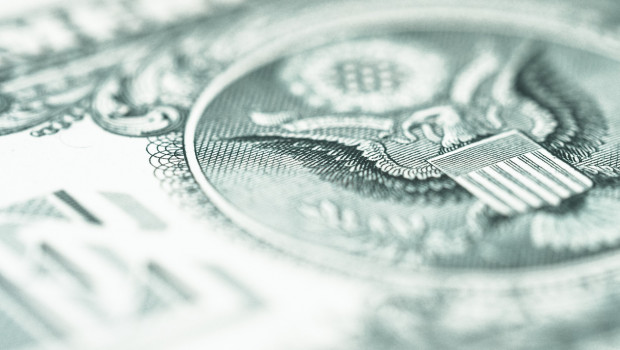 All eyes over the coming week will be on the US non-farm payrolls report for September due out on Friday.
Consensus is for a 250,000 person increase in hiring, alongside a 0.3% month-on-month gain in average hourly earnings.
The JOLTS survey on job openings in the US covering the month of August, on Tuesday, may also prove to be a talking point.
Investors will also be keeping close tabs on another barrage of speeches from top Fed officials with Tuesday expected to see the most Fedspeak.
On home shores, the Conservative Party conference will begin on Sunday and last through to Wednesday.
The Chancellor will deliver a speech on Monday, followed by the Prime Minister the next day.
The Office for Budget Responsibility is due to provide its initial budget forecasts on Friday.
A raft of factory sector purchasing managers surveys for September covering the euro area, UK and US are due out on Monday with another set of surveys covering services expected on Wednesday.
Monday will also bring with it the results of the Bank of Japan's Tankan survey for confidence among large manufacturing sector firms.
On Tuesday, financial markets will be monitoring a reading on core consumer prices due out in Tokyo referencing the month of September.
Wednesday may see the Organisation for Petroleum Exporting Countries and its allies announce a production cut of around 1.0m barrels a day, according to reports citing delegates, with reductions of 0.5m b/d and 1.5m b/d also on the table.
Monday 03 October
INTERIMS
Tortilla Mexican Grill
INTERIM DIVIDEND PAYMENT DATE
Bristol Water 'A' 8 3/4% Cum Irrd Prf, Capital Limited (DI), CLS Holdings, Morgan Advance Materials 5% Cumulative 2nd Preference 1, Morgan Advance Materials 5.5% Cumulative 1st preference 1, RSA Insurance Group Limited 7 3/8% Cum Irrd Prf #1, Stand.Ch.7te%pr, Standard Chartered 8 1/4% Non-Cum Irrd Pref, TotalEnergies SE
QUARTERLY PAYMENT DATE
BlackRock Sustainable American Income Trust
INTERNATIONAL ECONOMIC ANNOUNCEMENTS
Construction Spending (US) (15:00)
ISM Manufacturing (US) (15:00)
ISM Prices Paid (US) (15:00)
PMI Manufacturing (GER) (08:55)
PMI Manufacturing (EU) (09:00)
PMI Manufacturing (US) (14:45)
FINALS
James Halstead, Quadrise Fuels International
SPECIAL DIVIDEND PAYMENT DATE
Ariana Resources
UK ECONOMIC ANNOUNCEMENTS
PMI Manufacturing (09:30)
FINAL DIVIDEND PAYMENT DATE
Appreciate Group
Tuesday 04 October
INTERIMS
Inspiration Healthcare Group
INTERIM DIVIDEND PAYMENT DATE
Croda International, Holders Technology, Rathbones Group
INTERNATIONAL ECONOMIC ANNOUNCEMENTS
Factory Orders (US) (15:00)
Producer Price Index (EU) (10:00)
AGMS
Henderson Diversified Income Ltd.
TRADING ANNOUNCEMENTS
Greggs, Mondi
FINAL DIVIDEND PAYMENT DATE
Cohort
Wednesday 05 October
INTERIMS
Tesco
INTERIM DIVIDEND PAYMENT DATE
CRH 7% 'A' Cum Prf (CDI), Savills
INTERNATIONAL ECONOMIC ANNOUNCEMENTS
Balance of Trade (GER) (07:00)
Balance of Trade (US) (13:30)
Crude Oil Inventories (US) (15:30)
ISM Prices Paid (US) (15:00)
ISM Services (US) (15:00)
MBA Mortgage Applications (US) (12:00)
PMI Composite (EU) (09:00)
PMI Composite (GER) (08:55)
PMI Composite (US) (14:45)
PMI Services (EU) (09:00)
PMI Services (GER) (08:55)
PMI Services (US) (14:45)
FINALS
Netcall
AGMS
Hambro Perks Acquisition Company Limited CLS A ORD NPV
UK ECONOMIC ANNOUNCEMENTS
PMI Composite (09:30)
PMI Services (09:30)
FINAL DIVIDEND PAYMENT DATE
Solid State
Thursday 06 October
INTERIM DIVIDEND PAYMENT DATE
Convatec Group , InterContinental Hotels Group, Intertek Group, Serco Group, Uniphar (CDI), Woodside Energy Group Ltd NPV (DI)
INTERIM EX-DIVIDEND DATE
Andrews Sykes Group, Bank of Georgia Group, Barr (A.G.), Bodycote, Centaur Media, Centrica, Christie Group, Curtis Banks Group, EMIS Group, Hammerson, HSS Hire Group , Hunting, Johnson Service Group, Judges Scientific, Keywords Studios, Kingfisher, Learning Technologies Group , Mears Group, Medica Group , Morgan Sindall Group, Mortgage Advice Bureau (Holdings) , Panther Securities, Personal Group Holdings, Phoenix Spree Deutschland Limited Shs NPV , Skillcast Group, Spectris, Stelrad Group , Strix Group , Synthomer, Tandem Group, Ten Entertainment Group , TP Icap Group , Travis Perkins, Triple Point Income VCT C, Triple Point Income VCT D, Triple Point Income VCT E, Vistry Group , Weir Group
QUARTERLY PAYMENT DATE
GSK
QUARTERLY EX-DIVIDEND DATE
Anglo Pacific Group, CT Private Equity Trust, CT UK High Income Trust, CT UK High Income Trust B , Law Debenture Corp., Marble Point Loan Financing Limited NPV, Marsh & Mclennan Cos Inc., Real Estate Investors, Supermarket Income Reit
INTERNATIONAL ECONOMIC ANNOUNCEMENTS
Continuing Claims (US) (13:30)
Factory Orders (GER) (07:00)
Initial Jobless Claims (US) (13:30)
Retail Sales (EU) (10:00)
FINALS
Avation
IMSS
City of London Group
SPECIAL EX-DIVIDEND DATE
Andrews Sykes Group, D4T4 Solutions, Foresight VCT
AGMS
Braemar , Diageo, T42 Iot Tracking Solutions NPV
TRADING ANNOUNCEMENTS
RS Group
UK ECONOMIC ANNOUNCEMENTS
PMI Construction (09:30)
FINAL DIVIDEND PAYMENT DATE
Adept Technology Group, Inspects Group , Manolete Partners, MIGO Opportunities Trust
FINAL EX-DIVIDEND DATE
Abrdn UK Smaller Companies Growth Trust, Begbies Traynor Group, Frenkel Topping Group, Heavitree Brewery 11 1/2% Cum Prf , Ingenta, K3 Capital Group , Kainos Group , Latham (James) 8% Cumulative Preference 1, Smith (DS), TPXimpact Holdings
Friday 07 October
INTERIM DIVIDEND PAYMENT DATE
Alpha Fx Group , Cairn Homes (CDI), Camellia, Capital & Regional, Centamin (DI), Churchill China, CRH (CDI), Drax Group, Elecosoft Public Limited Company, Eurocell , Glanbia (CDI), Globaldata, Grafton Group Ut (CDI), Greggs, Gulf Keystone Petroleum Ltd Com Shs (DI), H&T Group, Irish Continental Group Units (Comp) (CDI), JPMorgan American Inv Trust, Kingspan Group (CDI), Lords Group Trading, Maven Income & Growth 4 VCT, Property Franchise Group, Secured Income Fund , Wentworth Resources NPV, Zotefoams
INTERIM EX-DIVIDEND DATE
Banco Bilbao Vizcaya Argentaria SA
QUARTERLY PAYMENT DATE
I3 Energy , Land Securities Group
INTERNATIONAL ECONOMIC ANNOUNCEMENTS
Consumer Credit (US) (20:00)
Industrial Production (GER) (07:00)
Non-Farm Payrolls (US) (13:30)
Unemployment Rate (US) (13:30)
Wholesales Inventories (US) (15:00)
SPECIAL DIVIDEND PAYMENT DATE
Alfa Financial Software Holdings , NB Distressed Debt Investment Fund Limited Ext Shs, NB Distressed Debt Investment Fund Limited Red Ord
UK ECONOMIC ANNOUNCEMENTS
Halifax House Price Index (07:00)
FINAL DIVIDEND PAYMENT DATE
DWF Group , Finncap Group , Walker Crips Group