Week ahead: US non-farm payrolls report, Bank of England in focus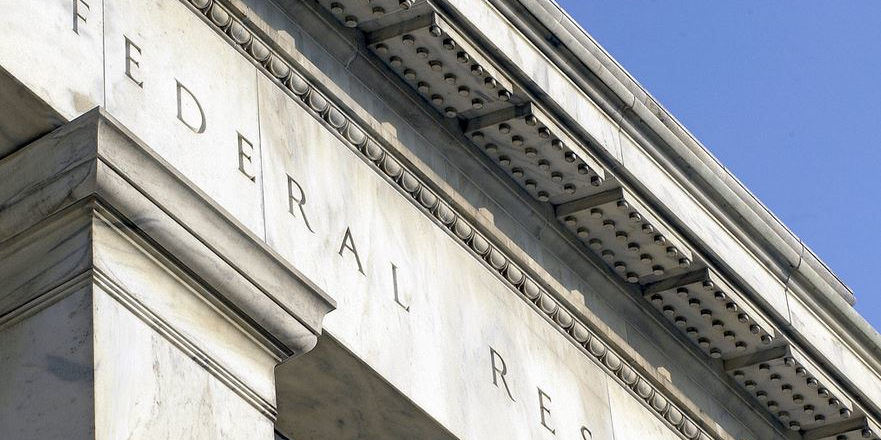 Financial markets' focus during the coming week will be on the US non-farm payrolls report for July and the Bank of England's interest rate decision.
For the former, which is due out on Friday, the economist consensus is calling for a slowdown in the pace of job growth from June's 4.8m pace to a still 1.635m increase for July.
To take note of, other reports on the state of the US jobs markets are also due out during the week ahead, including consultancy ADP's private sector payrolls report on Wednesday and the weekly initial jobless claims data on Thursday.
Rate-setters at Bank meanwhile are expected to stay put on policy, with economists at Barclays Research anticipating that the Monetary Policy Committee will be looking to keep all options on the table.
"We expect the MPC to shape a narrative away from crisis measures but equally not fully set up for looming cyclical risks as interpretation of the data remains in flux," Barclays said.
"Hence, while we expect some discussion around the new BoE forecasts, we do not expect an unequivocal statement on the feasibility of negative rates."
In the background meanwhile, the focus over the coming week will be on a slew of surveys covering manufacturing and services sector activity across all of the main geographic regions, with those covering the factory sector due out on Monday and those for services scheduled for release on Wednesday.
Also during the week, central bankers Down Under are due to meet to decide on policy on Tuesday, followed by those at the Reserve Bank of India on Thursday.
Monday 03 August
INTERIMS
Dialight, Hiscox Limited (DI)
INTERIM DIVIDEND PAYMENT DATE
Mercantile Investment Trust (The)
QUARTERLY PAYMENT DATE
Mercantile Investment Trust (The), Scottish Inv Trust
QUARTERLY EX-DIVIDEND DATE
Tetragon Financial Group Limited
INTERNATIONAL ECONOMIC ANNOUNCEMENTS
Auto Sales (US) (20:30)
Construction Spending (US) (15:00)
ISM Manufacturing (US) (15:00)
ISM Prices Paid (US) (15:00)
PMI Manufacturing (GER) (08:55)
PMI Manufacturing (EU) (09:00)
PMI Manufacturing (US) (14:45)
Q2
Kosmos Energy (DI)
FINALS
Argentex Group , Henderson Alternative Strategies Trust , Ince Group (The), Tekmar Group
EGMS
Associated British Engineering
UK ECONOMIC ANNOUNCEMENTS
PMI Manufacturing (14:45)
FINAL DIVIDEND PAYMENT DATE
BMO Global Smaller Companies, Homeserve, United Utilities Group
Tuesday 04 August
INTERIMS
Brave Bison Group, Calisen , Direct Line Insurance Group, Keller Group, Meggitt, Spectris
INTERNATIONAL ECONOMIC ANNOUNCEMENTS
Balance of Trade (GER) (07:00)
Current Account (GER) (07:00)
Factory Orders (US) (15:00)
Producer Price Index (EU) (10:00)
FINALS
Diageo, NWF Group, Science Group
AGMS
Babcock International Group, GoldStone Resources Ltd, Pathfinder Minerals , Record, Sysgroup, W H Ireland Group
FINAL DIVIDEND PAYMENT DATE
Johnson Matthey, TR Property Inv Trust
Wednesday August 05
INTERIMS
Bank Pekao SA GDS (Reg S), Hill & Smith Holdings, Legal & General Group, Morgan Sindall Group, Pagegroup, RHI Magnesita N.V. (DI), William Hill
INTERNATIONAL ECONOMIC ANNOUNCEMENTS
Balance of Trade (US) (13:30)
ISM Non-Manufacturing (US) (15:00)
MBA Mortgage Applications (US) (12:00)
PMI Composite (EU) (09:00)
PMI Composite (GER) (08:55)
PMI Composite (US) (14:45)
PMI Services (EU) (09:00)
PMI Services (GER) (08:55)
PMI Services (US) (14:45)
Retail Sales (EU) (10:00)
GMS
Adamas Finance Asia Limited (DI)
AGMS
Baillie Gifford UK Growth Fund, Big Yellow Group, Bushveld Minerals Limited, Highbridge Tactical Credit Fund Limited NVP GBP , Invinity Energy Systems , Permanent TSB Group Holdings, Regional REIT Limited, Shefa Gems Ltd (DI), Tomco Energy
TRADING ANNOUNCEMENTS
UDG Healthcare Public Limited Company
UK ECONOMIC ANNOUNCEMENTS
PMI Services (09:30)
FINAL DIVIDEND PAYMENT DATE
Intermediate Capital Group
Thursday 06 August
INTERIMS
AIB Group, Evraz, Hammerson, Mondi, Phoenix Group Holdings , Savills, Serco Group, Spirent Communications
INTERIM EX-DIVIDEND DATE
Aberforth Smaller Companies Trust, Aptitude Software Group , BAE Systems, FDM Group (Holdings), Fresnillo, IMI, Impax Environmental Markets, Jupiter Fund Management , Man Group, Moneysupermarket.com Group, Northern Venture Trust, Polar Capital Global Financials Trust, Rio Tinto, Sabre Insurance Group, St. Modwen Properties
QUARTERLY EX-DIVIDEND DATE
Brunner Inv Trust, Custodian Reit , Greencoat Renewables, HICL Infrastructure , JPMorgan Claverhouse Inv Trust, Picton Property Income Ltd, Tufton Oceanic Assets Limited NPV, Unilever
INTERNATIONAL ECONOMIC ANNOUNCEMENTS
Continuing Claims (US) (13:30)
Factory Orders (GER) (07:00)
Industrial Production (GER) (07:00)
Initial Jobless Claims (US) (13:30)
PMI Construction (09:30)
Q2
Amryt Pharma
FINALS
Induction Healthcare Group
SPECIAL EX-DIVIDEND DATE
Andrews Sykes Group, Kainos Group , Sabre Insurance Group
AGMS
D4T4 Solutions, De La Rue, Dekel Agri-Vision (DI), Echo Energy , Investec, Minoan Group, Naked Wines
UK ECONOMIC ANNOUNCEMENTS
BoE Interest Rate Decision (07:00)
Halifax House Price Index (08:30)
FINAL DIVIDEND PAYMENT DATE
Caledonia Investments
FINAL EX-DIVIDEND DATE
Aberdeen New Dawn Investment Trust, CMC Markets, IMI, Latham (James), Panther Securities, ProVen Growth & Income VCT, ProVen VCT, Total Produce
Friday 07 August
INTERIMS
Hikma Pharmaceuticals, Rightmove, Standard Life Aberdeen
INTERIM DIVIDEND PAYMENT DATE
Schroder UK Mid Cap Fund
QUARTERLY PAYMENT DATE
BMO UK High Income Trust , Supermarket Income Reit
QUARTERLY EX-DIVIDEND DATE
INTERNATIONAL BUSINESS MACHINES CORPORATION COM STK USD0.20 (CDI)
INTERNATIONAL ECONOMIC ANNOUNCEMENTS
Consumer Credit (US) (20:00)
Non-Farm Payrolls (US) (13:30)
Unemployment Rate (US) (13:30)
Wholesales Inventories (US) (15:00)
FINALS
Hargreaves Lansdown, SIMEC Atlantis Energy Limited (DI)
SPECIAL DIVIDEND PAYMENT DATE
BMO UK High Income Trust B Shares
AGMS
Alpha Real Trust Ltd., Anglo American, Heath (Samuel) & Sons, Manx Financial Group, Palace Capital , Scapa Group
FINAL DIVIDEND PAYMENT DATE
CML Microsystems, Octopus AIM VCT, TalkTalk Telecom Group , Vodafone Group, Volex, Workspace Group