Week ahead: US non-farm payrolls, China factory PMI in focus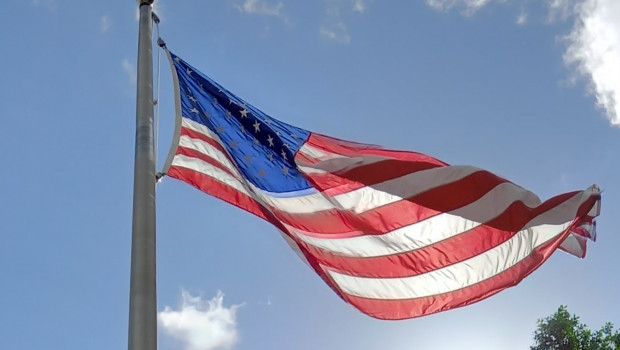 All eyes over the coming holiday-shortened week would be on the ongoing debt ceiling talks and the latest non-farm payrolls report in the US.
According to the US Treasury, the government risked running out of cash to pay all of its obligations after 1 June and investors were likely to become even more antsy the more that negotiations came down to the wire.
On the jobs front, consensus was that on Friday the Department of Labor would report a slowdown in hiring from April's 220,000 person pace to 180,000 in May.
Ahead of that, on Wednesday survey compiler Caixin was to release its closely followed Purchasing Managers' Index for China in May.
Later the same day, investors would be digesting preliminary consumer price data for France, Germany and Italy covering that same month.
The US JOLTS report for job openings and quits covering the month of March would also be released on Wednesday.
Euro area-wide CPI numbers would be released on the next day, alongside UK consumer and mortgage lending figures for April..
The US Institute for Supply Management's factory PMI was also due to come out on Thursday.
Monday May 29
No results scheduled
Tuesday May 30
INTERIMS
Greencore Group (CDI), Hollywood Bowl Group, Oxford Biodynamics
INTERIM DIVIDEND PAYMENT DATE
Pembroke Vct B
QUARTERLY EX-DIVIDEND DATE
Canadian General Investments Ltd., Petrotal Corporation NPV (DI)
INTERNATIONAL ECONOMIC ANNOUNCEMENTS
Business Climate Indicator (EU) (10:00)
Consumer Confidence (EU) (10:00)
Consumer Confidence (US) (15:00)
Economic Sentiment Indicator (EU) (10:00)
House Price Index (US) (14:00)
Industrial Confidence (EU) (10:00)
M3 Money Supply (EU) (09:00)
Services Sentiment (EU) (10:00)
GMS
Aseana Properties Ltd.
FINALS
Silver Bullet Data Services Group
AGMS
Alba Mineral Resources, Aseana Properties Ltd., BioPharma Credit , Gresham House Energy Storage Fund, Light Science Technologies Holdings, Maintel Holdings, Malvern International, Manx Financial Group, Sportech
UK ECONOMIC ANNOUNCEMENTS
Nationwide House Price Index (07:00)
FINAL DIVIDEND PAYMENT DATE
Dunedin Income Growth Inv Trust, Portmeirion Group
FINAL EX-DIVIDEND DATE
James Halstead 5.5% Cumulative Preference 1, Kakuzi Ltd.
Q1
Burning Rock Biotech Limited Ads (Each Repr 1 Class A Ord Usd0.0002), Telecom Egypt SAE GDS (Regs)
Wednesday May 31
INTERIMS
Impax Asset Management Group
INTERIM DIVIDEND PAYMENT DATE
Royal Bank of Scotland 11% Cum. Prf, Royal Bank of Scotland 5.5% Cum. Prf.
QUARTERLY PAYMENT DATE
BlackRock World Mining Trust, City of London Inv Trust, Custodian Property Income Reit, Ediston Property Investment Company, Picton Property Income Ltd
INTERNATIONAL ECONOMIC ANNOUNCEMENTS
Chicago PMI (US) (14:45)
Crude Oil Inventories (US) (15:30)
Import Price Index (GER) (07:00)
MBA Mortgage Applications (US) (12:00)
Unemployment Rate (GER) (08:55)
FINALS
Bloomsbury Publishing, Tern
SPECIAL DIVIDEND PAYMENT DATE
NB Global Monthly Income Fund Limited Red Ord Shs NPV £
AGMS
Advanced Medical Solutions Group, Aferian, Bakkavor Group , Balanced Commercial Property Trust Limited , Bodycote, CleanTech Lithium, Dianomi , DigitalBox, International Public Partnerships Ltd., Predator Oil & Gas Holdings NPV, Rotala, RTC Group, Thungela Resources Limited NPV (DI), Xaar
TRADING ANNOUNCEMENTS
Noventiq Holdings ( Reg S)
UK ECONOMIC ANNOUNCEMENTS
BRC Shop Price Index (00:01)
FINAL DIVIDEND PAYMENT DATE
Foxtons Group , Global Opportunities Trust, JPMorgan American Inv Trust, LLoyds Banking Group 9.25% Non-Cum Irredeemable Pref Shares, LLoyds Banking Group 9.75% Non-Cum Irredeemable Pref Shares, Mortgage Advice Bureau (Holdings) , PPHE Hotel Group Ltd, Sampo OYJ, St James's Place, Vesuvius
Thursday June 01
INTERIM EX-DIVIDEND DATE
Associated British Foods, Aviva 8 3/4% Cumulative Irrd Preference 1, Cerillion , Enwell Energy, General Accident 'A', Henderson European Focus Trust, Jersey Electricity 'A' Shares, Nexus Infrastructure , Origin Enterprises (CDI), REA Holdings 9% Cum. Prf. #1, Rotork 9.5% Cum Prf. #1, Sage Group, Titon Holdings, Up Global Sourcing Holdings , VH Global Sustainable Energy Opportunities
QUARTERLY PAYMENT DATE
JpMorgan China Growth & Income
QUARTERLY EX-DIVIDEND DATE
Downing Renewables & Infrastructure Trust, Law Debenture Corp., Premier Miton Global Renewables Trust, Regional REIT Limited, RM Infrastructure Income
INTERNATIONAL ECONOMIC ANNOUNCEMENTS
Auto Sales (US) (20:30)
Construction Spending (US) (15:00)
Continuing Claims (US) (13:30)
Initial Jobless Claims (US) (13:30)
ISM Manufacturing (US) (15:00)
ISM Prices Paid (US) (15:00)
PMI Manufacturing (GER) (08:55)
PMI Manufacturing (EU) (09:00)
PMI Manufacturing (US) (14:45)
Retail Sales (GER) (07:00)
Unemployment Rate (EU) (10:00)
FINALS
Auto Trader Group , Dr. Martens , NextEnergy Solar Fund Limited Red, Pennon Group, Trinity Exploration & Production
SPECIAL EX-DIVIDEND DATE
Amur Minerals Corporation NPV
AGMS
Ecofin U.S. Renewables Infrastructure Trust, Middlefield Canadian Income PCC, Northcoders Group , Pagegroup
UK ECONOMIC ANNOUNCEMENTS
Consumer Credit (09:30)
M4 Money Supply (09:30)
Mortgage Approvals (09:30)
PMI Manufacturing (09:30)
FINAL DIVIDEND PAYMENT DATE
4Imprint Group, BAE Systems, Investec Investment Trust 3 1/2% Cumulative Preference Stock, Macfarlane Group, Sabre Insurance Group, Safestyle UK , Vector Capital, Vistry Group
FINAL EX-DIVIDEND DATE
Anglo-Eastern Plantations, Capital Gearing Trust, Centamin (DI), Gamma Communications, Great Portland Estates, Hill and Smith, Hilton Food Group, Informa, JTC, Keller Group, Keywords Studios, Likewise Group, Marshalls, Menhaden Resource Efficiency, National Grid, National World , Renold 6% Cum. Prfd., Scottish Mortgage Inv Trust, Severn Trent, Spectra Systems Corporation, Yu Group
Friday June 02
INTERIM DIVIDEND PAYMENT DATE
Majedie Investments
QUARTERLY PAYMENT DATE
Greencoat Renewables (CDI), Octopus Renewables Infrastructure Trust , TwentyFour Select Monthly Income Fund Limited , Wheaton Precious Metals Corp.NPV (CDI)
INTERNATIONAL ECONOMIC ANNOUNCEMENTS
Non-Farm Payrolls (US) (13:30)
Unemployment Rate (US) (13:30)
GMS
CAP-XX Limited, Mirriad Advertising
SPECIAL DIVIDEND PAYMENT DATE
Admiral Group, Elecosoft Public Limited Company
EGMS
BH Macro Ltd. GBP Shares, Kibo Energy (CDI)
FINAL DIVIDEND PAYMENT DATE
Admiral Group, Arbuthnot Banking Group, Bodycote, Capital & Regional, CVC Income & Growth Limited NPV Euro, CVC Income & Growth Limited NPV GBP, Derwent London, Elecosoft Public Limited Company, Fevertree Drinks, Headlam Group, Henry Boot, Highcroft Investment, Lancashire Holdings Limited, LSL Property Services, Public Policy Holding Company, Inc. (DI) (REG S, CAT3), RBG Holdings, Reach, Tclarke , The Pebble Group, Zotefoams