Week ahead: US-China trade, UK Q2 GDP in focus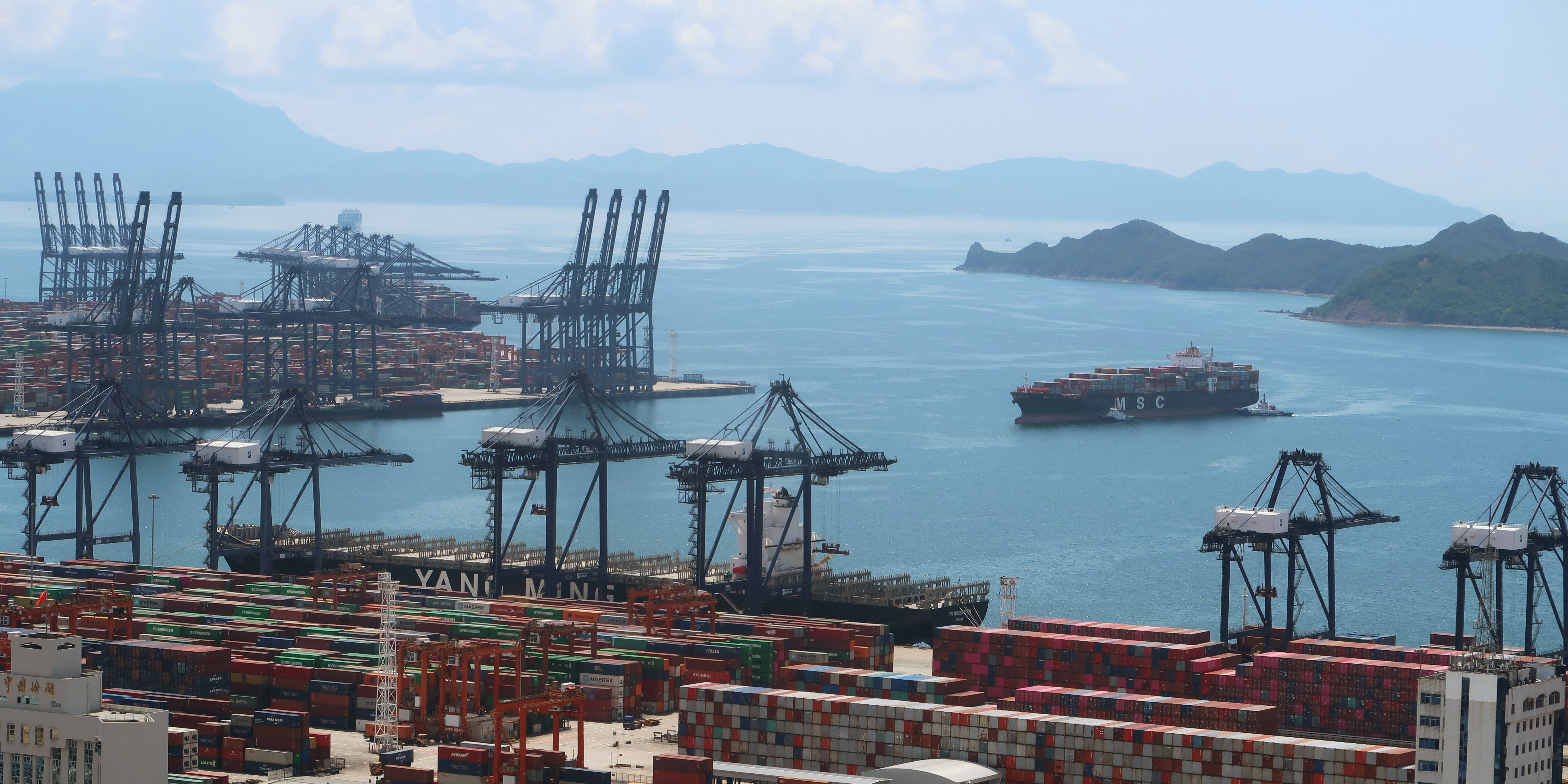 The focus over the coming week will shift back towards Asia as US and Chinese officials meet on 15 August to review progress on implementation of the phase-one trade deal between the two nations.
Financial markets will also be digesting the Trump administration's resort to executive orders from the President to extend pandemic relief measures instead of reaching a deal with Democrats.
"Although reaccelerating COVID-19 cases are fuelling fears of 'second waves', their economic consequences would likely be more muted than in Q2, in our view. However, the inability of the US Congress to agree on a Phase 4 fiscal stimulus deal and further intensification in US-China tensions have recently grown as threats to the outlook," said analysts at Barclays Research.
Important economic indicators are also due out in China, including for consumer and producer prices on Monday and a barrage of activity indicators covering the month of July on Friday.
Included among the latter are readings for monthly fixed asset investment, industrial production and retail sales in July.
Against that backdrop, on Tuesday the Office for National Statistics will publish its June labour market report, followed by data covering second quarter gross domestic product (consensus: -21.0%), foreign trade and industrial production the next day.
However, more timely figures for June are expected to show an 8% month-on-month rise in UK GDP.
Stateside meanwhile, the key day for economic reports will again be Friday, with the Department of Commerce set to release figures for industrial production and retail sales in July.
On the same day, the University of Michigan will publish the preliminary results of its consumer confidence survey for August.
Monday 10 August
INTERIMS
Contour Global , Diversified Gas & Oil
AGMS
Bezant Resources, GB Group, iEnergizer Ltd., Mining, Minerals & Metals
FINAL DIVIDEND PAYMENT DATE
Big Yellow Group
Tuesday 11 August
INTERIMS
Amino Technologies, Domino's Pizza Group, JKX Oil & Gas, Plus500 Ltd (DI), Prudential, SDL, Zotefoams
QUARTERLY PAYMENT DATE
BlackRock Latin American Inv Trust
INTERNATIONAL ECONOMIC ANNOUNCEMENTS
Producer Price Index (US) (13:30)
ZEW Survey (EU) - Economic Sentiment (10:00)
ZEW Survey (GER) - Current Situation (10:00)
ZEW Survey (GER) - Economic Sentiment (10:00)
FINALS
Versarien
SPECIAL DIVIDEND PAYMENT DATE
Record
AGMS
Acorn Income Fund Ld, B.S.D Crown Ltd (DI), RUA Life Sciences
TRADING ANNOUNCEMENTS
Cairn Homes , S&U
UK ECONOMIC ANNOUNCEMENTS
Claimant Count Rate (09:30)
Retail Sales (00:01)
Unemployment Rate (09:30)
FINAL DIVIDEND PAYMENT DATE
Aveva Group, Record
Wednesday 12 August
INTERIMS
Admiral Group, Capital & Counties Properties , CLS Holdings, Empresaria Group, Hostelworld Group , Impact Healthcare Reit , Ocean Wilsons Holdings Ltd., Spirax-Sarco Engineering
INTERIM DIVIDEND PAYMENT DATE
Unicorn AIM VCT
INTERNATIONAL ECONOMIC ANNOUNCEMENTS
Consumer Price Index (US) (13:30)
Crude Oil Inventories (US) (15:30)
Industrial Production (EU) (10:00)
MBA Mortgage Applications (US) (12:00)
EGMS
JZ Capital Partners Ltd
AGMS
Entertainment AI, JZ Capital Partners Ltd, Mountview Estates, Premier Foods, SSE, Staffline Group, Valeura Energy Inc NPV (DI)
UK ECONOMIC ANNOUNCEMENTS
Balance of Trade (07:00)
GDP (Preliminary) (07:00)
Gross Domestic Product (07:00)
Index of Services (07:00)
Industrial Production (07:00)
Manufacturing Production (07:00)
FINAL DIVIDEND PAYMENT DATE
Baillie Gifford UK Growth Fund
Thursday 13 August
INTERIMS
Anexo Group , Empiric Student Property , GVC Holdings, Helios Towers , National Express Group, Tribal Group
INTERIM DIVIDEND PAYMENT DATE
Treatt
INTERIM EX-DIVIDEND DATE
Argentex Group , Aviva, Baronsmead Second Venture Trust, Baronsmead Venture Trust, Direct Line Insurance Group, Focusrite, Foresight 4 VCT, Lancashire Holdings Limited, Legal & General Group, LMS Capital, NMCN, Octopus Renewables Infrastructure Trust , Pearson, Phoenix Group Holdings , Quartix Holdings , RSA Ins 7 3/8%pf, SEGRO, Seneca Growth Capital Vct, Smurfit Kappa Group, Spirent Communications
QUARTERLY EX-DIVIDEND DATE
BP, GlaxoSmithKline, Honeywell International Inc., ICG Enterprise Trust, Raven Property Group Limited Cum Red Pref, Royal Dutch Shell 'A', Royal Dutch Shell 'B', The Renewables Infrastructure Group Limited, Tritax Eurobox (EUR), Tritax Eurobox (GBP)
INTERNATIONAL ECONOMIC ANNOUNCEMENTS
Consumer Price Index (GER) (07:00)
Continuing Claims (US) (13:30)
Import and Export Price Indices (US) (13:30)
Initial Jobless Claims (US) (13:30)
Q2
Telecom Egypt SAE GDS (Regs)
FINALS
Frasers Group , Renishaw, Watches of Switzerland Group
SPECIAL EX-DIVIDEND DATE
Direct Line Insurance Group, Lindsell Train Inv Trust, Quartix Holdings
TRADING ANNOUNCEMENTS
Pennant International Group, Watches of Switzerland Group
UK ECONOMIC ANNOUNCEMENTS
RICS Housing Market Survey (00:01)
FINAL DIVIDEND PAYMENT DATE
Mckay Securities
FINAL EX-DIVIDEND DATE
Ashtead Group, Cohort, Diageo, Iomart Group, Lindsell Train Inv Trust, Montanaro European Smaller Companies Trust, Northern 2 VCT, Northern 3 VCT, Octopus Apollo VCT, Severfield
Friday 14 August 14
INTERIMS
Societatea Nationala De Gaze Naturale Romgaz S.A. GDR (Reg S), Verona Pharma, Westminster Group, Yew Grove Reit
INTERIM DIVIDEND PAYMENT DATE
Safestore Holdings
QUARTERLY PAYMENT DATE
Anglo Pacific Group, JPMorgan Asia Growth & Income, JPMorgan Japan Smaller Companies Trust, Marsh & Mclennan Cos Inc., SME Credit Realisation Fund Limited NPV
INTERNATIONAL ECONOMIC ANNOUNCEMENTS
Balance of Trade (EU) (10:00)
Business Inventories (US) (15:00)
Capacity Utilisation (US) (14:15)
GDP (Preliminary) (EU) (10:00)
Industrial Production (US) (14:15)
Retail Sales (US) (13:30)
U. of Michigan Confidence (Prelim) (US) (15:00)
GMS
Impax Environmental Markets
ANNUAL REPORT
Abbey, SIMEC Atlantis Energy Limited (DI)
AGMS
Adamas Finance Asia Limited (DI), Baker Steel Resources Trust Ltd., NewRiver REIT
FINAL DIVIDEND PAYMENT DATE
Gabelli Value Plus Trust , Immunodiagnostic Systems Holdings, MS International, Palace Capital , Stenprop Limited