Week ahead: US, China inflation data in focus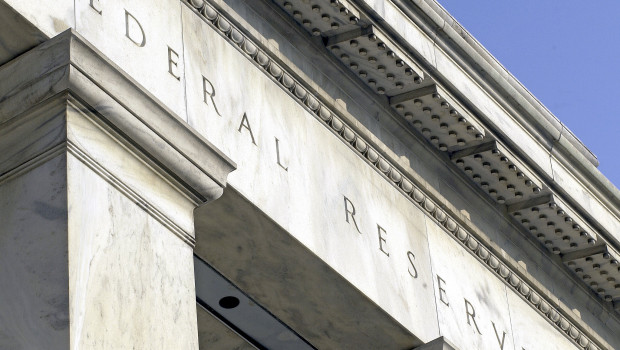 All eyes over the coming week will be on the latest inflation readings due out in the US and China on Friday.
Producer price data due out in the States are expected to show a decline in the year-on-year rate of increase in headline wholesale prices from 8.0% for October to 7.1% in November.
Also scheduled for release on Friday are the preliminary results of the University of Michigan's consumer confidence survey covering the month of December, including closely followed gauges of inflation expectations contained in the same.
Investors will also be digesting surveys of activity in America's services sector, on Monday, and the Department of Labor's weekly jobless claims numbers on Thursday.
Overnight on Friday meanwhile, China National Bureau of Statistics will publish consumer and price data referencing the month of November.
Both releases are expected to show ebbing price pressures with the annual rate of increase in the latter seen slowing from 2.1% in October to 1.6%.
Also due out in China are figures for foreign trade and foreign exchange reserves in November, on Wednesday, and possibly also money supply growth data at the end of the week.
Elsewhere in Asia, on Tuesday rate-setters in Sydney will announce their latest interest rate decision, followed by their peers in New Delhi on the following day.
Across the Channel meantime, on Monday S&P Global will publish a final reading for its euro area services sector Purchasing Managers' Index covering the month of November.
German factory orders and industrial production numbers for October on Tuesday and Wednesday may also garner attention.
European Central Bank chief, Christine Lagarde meanwhile is due to take to the podium on Monday and Thursday.
A final reading for S&P Global's UK services is PMI is also anticipated for Monday with the RICS house price balance for November expected on Thursday and the Bank of England's Inflation Attitudes Survey for the fourth quarter due out on Friday.
Financial markets will also be reacting to OPEC+'s decision at the weekend to hold output steady and Moscow's response to the European Union's oil price cap plan.
Monday 5 December
FINALS
Tharisa (DI), Zamaz, Zambeef Products
INTERIMS
Fusion Antibodies, Induction Healthcare Group, Lindsell Train Inv Trust, CT UK High Income Trust, Aberdeen New India Investment Trust, TR Property Inv Trust
TRADING ANNOUNCEMENTS
Equals Group, RBG Holdings
AGMs
Schroder Japan Growth Fund, JPMorgan UK Smaller Companies Investment Trust, VinaCapital Vietnam Opportunity Fund Ltd., Marwyn Acquisition Company NPV, Scottish Oriental Smaller Companies Trust, Schroder Oriental Income Fund Ltd., Amur Minerals Corporation NPV
ANNUAL REPORT
Avon Protection
DRILLING REPORT
Afritin Mining Limited NPV, Mineral & Financial Investments Limited (DI)
FINAL DIVIDEND PAYMENT DATE
Renishaw, Dunelm Group
INTERIM DIVIDEND DATE
Balfour Beatty, VinaCapital Vietnam Opportunity Fund Ltd.
UK ECONOMIC ANNOUNCEMENTS
PMI Composite (09:30)
PMI Services (09:30)
INTERNATIONAL ECONOMIC ANNOUNCEMENTS
PMI Composite (GER) (08:55)
PMI Services (GER) (08:55)
PMI Composite (EU) (09:00)
PMI Services (EU) (09:00)
Retail Sales (EU) (10:00)
PMI Services (US) (14:45)
Factory Orders (US) (15:00)
ISM Services (US) (15:00)
Tuesday 6 December
FINALS
Paragon Banking Group, Schroder European Real Estate Investment Trust, Schroder UK Mid Cap Fund, Gooch & Housego, Helium One Group Ltd (DI), Time Out Group, Marston's, SSP Group, Victrex plc, Tritax Eurobox (GBP), Victorian Plumbing Group, ADVFN
INTERIMS
Civitas Social Housing, Iomart Group, Solid State, Infrastructure India, Ashtead Group, Saietta Group, Mercia Asset Management, Vianet Group, Securities Trust of Scotlan
Q2
Ashtead Group
TRADING ANNOUNCEMENTS
Lifesafe Holdings, Hargreaves Services, Phoenix Group Holdings
AGMs
International Biotech Trust, Greatland Gold, Nightcap, Croma Security Solutions Group, Rosslyn Data Technologies, Brighton Pier Group (The)
ANNUAL REPORT
Armadale Capital, Schroder UK Mid Cap Fund
INTERIM DIVIDEND DATE
Schroder BSC Social Impact Trust, GCP Infrastructure Investments Ltd
SPECIAL EX-DIVIDEND DATE
TotalEnergies SE
QUARTERLY PAYMENT DATE
Seplat Energy (DI
UK ECONOMIC ANNOUNCEMENTS
PMI Construction (09:30)
INTERNATIONAL ECONOMIC ANNOUNCEMENTS
Factory Orders (GER) (07:00)
Balance of Trade (EU) (13:30)
Wednesday 7 December
FINALS
Mitchells & Butlers
INTERIMS
Quiz, Berkeley Group Holdings, (The) Moonpig Group
AGMs
Europa Oil & Gas (Holdings), Alternative Liquidity Fund Limited, Volta Finance Limited NPV (GBP), Agriterra LD
FINAL DIVIDEND PAYMENT DATE
Fidelity Asian Values
INTERIM DIVIDEND DATE
JPMorgan Elect Managed Growth Shs 0.00401572P, JPMorgan Elect Managed Income Shares, Coca-Cola Europacific Partners (DI)
UK ECONOMIC ANNOUNCEMENTS
Halifax House Price Index (07:00)
INTERNATIONAL ECONOMIC ANNOUNCEMENTS
Industrial Production (GER) (07:00)
Gross Domestic Product (EU) (10:00)
MBA Mortgage Applications (US) (12:00)
Crude Oil Inventories (US) (15:30)
Consumer Credit (US) (20:00)
Thursday 8 December
FINALS
Focusrite, On The Beach Group
INTERIMS
Hipgnosis Songs Fund Limited NPV, Redcentric, Evgen Pharma, SDCL Energy Efficiency Income Trust, Purplebricks Group
TRADING ANNOUNCEMENTS
ITM Power, Balfour Beatty, British American Tobacco
AGMs
BlackRock Greater Europe Inv Trust, Ashoka India Equity Investment Trust, Netcall, Fidelity Emerging Markets Limited Ptg NPV, YouGov, Falanx Group Ltd, Upland Resources Limited NPV, Lok'n Store Group, Westmount Energy Ltd.
FINAL EX-DIVIDEND DATE
London Finance & Investment Group, Shaftesbury, Town Centre Securities
FINAL DIVIDEND PAYMENT DATE
Ferguson
INTERIM EX-DIVIDEND DATE
Albion Technology & General VCT, Abrdn Equity Income Trust, Ediston Property Investment Company, Digital 9 Infrastructure NPV, Cropper (James), Northern Venture Trust, Northern 3 VCT, Sirius Real Estate Ltd., VPC Specialty Lending Investments, Ct Uk Capital and Income Investment Trust, Northern 2 VCT, Record, Residential Secure Income, Johnson Matthey, Henderson High Income Trust, Octopus Titan VCT, Alpha Financial Markets Consulting, Temple Bar Inv Trust, First Property Group, VP, NewRiver REIT, Speedy Hire, Intermediate Capital Group, Liontrust Asset Management, Octopus AIM VCT, Ground Rents Income Fund, Puma Vct 13, British American Inv Trust, D4T4 Solutions, Investec, CT Property Trust Limited, Jlen Environmental Assets Group Limited NPV, SDCL Energy Efficiency Income Trust, Caffyns, JD Sports Fashion, Aquila Services Group, Cordiant Digital Infrastructure Limited NPV
INTERIM DIVIDEND DATE
Jarvis Securities, Inspired
QUARTERLY EX-DIVIDEND DATE
Assura, Energean, XP Power Ltd. (DI), Alpha Real Trust Ltd.
UK ECONOMIC ANNOUNCEMENTS
RICS Housing Market Survey (00:01)
INTERNATIONAL ECONOMIC ANNOUNCEMENTS
Current Account (GER) (07:00)
Continuing Claims (US) (13:30)
Initial Jobless Claims (US) (13:30)
Friday 9 December
AGMs
ZCCM Investments Holdings 'B' Shares, Asia Dragon Trust, Boston International Holdings, Associated British Foods, Frontier IP Group, RC365 Holding, Gelion, Critical Metals
ANNUAL REPORT
Diploma
FINAL DIVIDEND PAYMENT DATE
Galliford Try, Ashmore Group, NWF Group, Schroder Japan Growth Fund, Avingtrans, Genus, SCS Group
INTERIM DIVIDEND DATE
Invesco Perpetual UK Smaller Companies Inv Trust, GCP Asset Backed Income Fund Limited, Aveva Group, Schroder Real Estate Investment Trust Ltd, Civitas Social Housing, DCC (CDI), BlackRock Smaller Companies Trust, Cake Box Holdings, Airtel Africa, Fair Oaks Income Limited 2021 Shs NPV, NB Global Monthly Income Fund Limited Red Ord Shs NPV £, Aquila Energy Efficiency Trust, Fair Oaks Income Limited Realisation Shs NPV
SPECIAL DIVIDEND PAYMENT DATE
Impellam Group
QUARTERLY PAYMENT DATE
Unilever
INTERNATIONAL ECONOMIC ANNOUNCEMENTS
Producer Price Index (US) (13:30)
Consumer Price Index (US) (13:30)
Wholesales Inventories (US) (15:00)
Consumer Sentiment (US) (15:00)