Week ahead: UK lockdown restrictions, China/US CPI in focus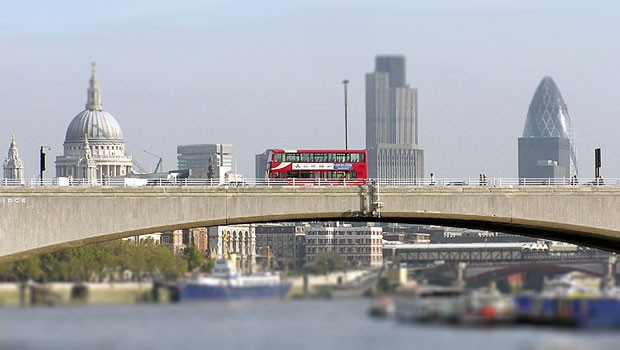 Investors' focus over the coming week will be firmly on whether the UK government decides to move ahead with lifting the last Covid-19 restrictions on 21 June as planned.
Overseas however, financial markets' attention will be on the latest consumer price inflation readings due out in China and the US.
Those reports, which are due out on Wednesday and Thursday, respectively, will allow markets to better gauge how supply-side bottlenecks are impacting on price pressures, or not.
Also key to how markets behave will be the European Central Bank's monetary policy meeting on Thursday, with economists anticipating that the Governing Council is likely to steer a course towards an unchanged pace of emergency asset purchases in the third quarter versus the second.
On home shores, Friday will bring with it a reading on gross domestic product growth in April, alongside reports for monthly industrial production, services output and trade.
The G7 leaders' summit is also due to get underway on Friday.
Other key economic reports to watch out for will be those on Chinese foreign trade, on Monday, followed by a preliminary reading on US consumer confidence in June at the end of the week, courtesy of the University of Michigan.
Monday 07 June
INTERIMS
Redx Pharma
INTERIM DIVIDEND PAYMENT DATE
Smart (J) & Co.
QUARTERLY PAYMENT DATE
Octopus Renewables Infrastructure Trust
INTERNATIONAL ECONOMIC ANNOUNCEMENTS
Consumer Credit (US) (20:00)
Factory Orders (GER) (07:00)
FINALS
Sirius Real Estate Ltd.
AGMS
Filta Group Holdings, Ocean Outdoor Limited NPV (DI) , Ocean Outdoor Limited NPV (DI) , Octopus Titan VCT , S4 Capital, SEC Newgate S.P.A. NPV (CDI), Zaim Credit Systems
UK ECONOMIC ANNOUNCEMENTS
Halifax House Price Index (08:30)
FINAL DIVIDEND PAYMENT DATE
Epwin Group, Phoenix Spree Deutschland Limited Shs NPV
FINAL EX-DIVIDEND DATE
Compagnie de St-Gobain SA
Tuesday 08 June
INTERIMS
Driver Group, Paragon Banking Group, RWS Holdings
INTERNATIONAL ECONOMIC ANNOUNCEMENTS
Gross Domestic Product (EU) (10:00)
Industrial Production (GER) (07:00)
ZEW Survey (EU) - Economic Sentiment (10:00)
ZEW Survey (GER) - Current Situation (10:00)
ZEW Survey (GER) - Economic Sentiment (10:00)
Q3
Ferguson
GMS
Oilex Ltd.
FINALS
B.P. Marsh & Partners, Card Factory, Intermediate Capital Group, OnTheMarket, Tinybuild Inc. (DI) (Reg s, CAT 3), VP
AGMS
Advanced Medical Solutions Group, DP Eurasia N.V. (DI) , Honeycomb Investment Trust, Pharos Energy , Phoenix Spree Deutschland Limited Shs NPV , Ra International Group, RM Secured Direct Lending, Trident Royalties, Trufin, Xpediator
UK ECONOMIC ANNOUNCEMENTS
Retail Sales (00:01)
FINAL DIVIDEND PAYMENT DATE
Konami Holdings Corporation
Wednesday 09 June
INTERNATIONAL ECONOMIC ANNOUNCEMENTS
Balance of Trade (GER) (07:00)
Crude Oil Inventories (US) (15:30)
Current Account (GER) (07:00)
MBA Mortgage Applications (US) (12:00)
Wholesales Inventories (US) (15:00)
FINALS
Urban Logistics Reit
AGMS
AEX Gold Inc. NPV (DI), Amati AIM Vct , Animalcare Group, Ascent Resources, Immedia Group, IP Group, Kore Potash, Kosmos Energy (DI), M & G Credit Income Investment Trust , Nostrum Oil & Gas , Slingsby H.C, WPP
FINAL DIVIDEND PAYMENT DATE
Compagnie de St-Gobain SA
Thursday 10 June
INTERIM DIVIDEND PAYMENT DATE
Ecofin U.S. Renewables Infrastructure Trust, Ecofin U.S. Renewables Infrastructure Trust
INTERIM EX-DIVIDEND DATE
Aeci 5 1/2% Prf, AJ Bell, AVI Global Trust , Blackrock Frontiers Investment Trust, Daily Mail and General Trust A (Non.V), Impax Asset Management Group, Nexus Infrastructure , Orchard Funding Group , Panther Securities, Shaftesbury, TOC Property Backed Lending Trust, Triple Point Vct 2011 A, Watkin Jones
QUARTERLY PAYMENT DATE
INTERNATIONAL BUSINESS MACHINES CORPORATION COM STK USD0.20 (CDI), Round Hill Music Royalty Fund Limited NPV, Seplat Petroleum Development Company (DI), Unilever
QUARTERLY EX-DIVIDEND DATE
Assura , Ediston Property Investment Company
INTERNATIONAL ECONOMIC ANNOUNCEMENTS
Consumer Price Index (US) (13:30)
Continuing Claims (US) (13:30)
ECB Interest Rate (EU) (12:45)
Initial Jobless Claims (US) (13:30)
FINALS
Auto Trader Group , CMC Markets, Halma, Jlen Environmental Assets Group Limited NPV, Norcros, Ted Baker
SPECIAL EX-DIVIDEND DATE
Seneca Growth Capital Vct
AGMS
Angle, British Smaller Companies VCT 2, Dunedin Income Growth Inv Trust, Equals Group , Ergomed , Gamesys Group, Invesco Perpetual UK Smaller Companies Inv Trust, Kings Arms Yard VCT, Lenta International Public Joint-Stock Company GDR (144A), M. P. Evans Group, Morrison (Wm) Supermarkets, Parity Group, RHI Magnesita N.V. (DI), Sopheon , Team17 Group
TRADING ANNOUNCEMENTS
ITM Power
UK ECONOMIC ANNOUNCEMENTS
RICS Housing Market Survey (00:01)
FINAL EX-DIVIDEND DATE
Air Partner, Alfa Financial Software Holdings , Alliance Pharma, Anglo-Eastern Plantations, Aurora Investment Trust, Camellia, Capital Gearing Trust, Charles Stanley Group, Discoverie Group, Downing Strategic Micro-Cap Investment Trust Red, Foresight VCT, Frenkel Topping Group, Investec Non-Red Non-Cum Non-Part Prf Shs, Johnson Matthey, JTC, Judges Scientific, London Security, RHI Magnesita N.V. (DI), Sainsbury (J), SEC Newgate S.P.A. NPV (CDI), Sopheon , WPP
Friday 11 June
INTERIM DIVIDEND PAYMENT DATE
Brewin Dolphin Holdings, Focusrite, Lok'n Store Group, Vectura Group
QUARTERLY PAYMENT DATE
Chenavari Toro Income Fund Limited NPV, Contour Global , FRP Advisory Group
INTERNATIONAL ECONOMIC ANNOUNCEMENTS
U. of Michigan Confidence (Prelim) (US) (15:00)
FINALS
Mind Gym, Stenprop Limited
AGMS
Corero Network Security, Mail.ru Group Ltd GDR (Reg S), Sirius Real Estate Ltd., Warpaint London
TRADING ANNOUNCEMENTS
Frontier Developments
UK ECONOMIC ANNOUNCEMENTS
Balance of Trade (07:00)
Gross Domestic Product (07:00)
Index of Services (07:00)
Industrial Production (07:00)
Manufacturing Production (07:00)
FINAL DIVIDEND PAYMENT DATE
Elecosoft Public Limited Company, Invesco Perpetual UK Smaller Companies Inv Trust
FINAL EX-DIVIDEND DATE
Keystone Law Group