Week ahead: UK GDP, EU leaders' summit, US earnings in focus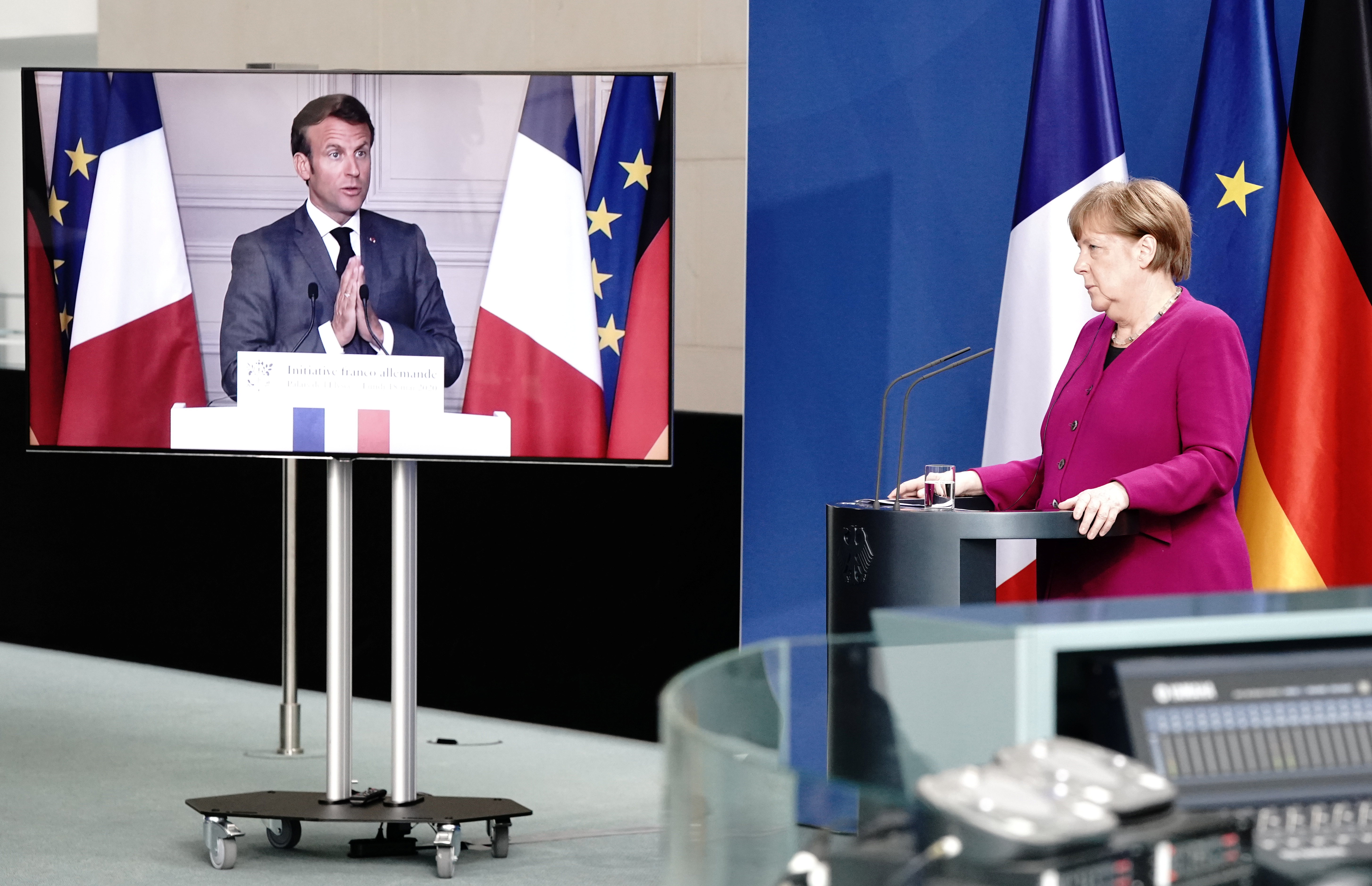 The focus over the coming week will be on reports covering gross domestic product and the labour market in May.
At 0930 BST on Tuesday, the Office for National Statistics will release its monthly GDP indicator, with Barclays Research anticipating that the data will reveal an 11.0% rally following April's 20.4% plunge in activity, helped by a rebound for construction and manufacturing.
That will be followed by data out on Thursday which is expected to show a sharp slowdown in the pace of job losses, despite which the unemployment rate is expected to climb from 3.9% to 4.2% and wages are seen shrinking.
In the background, Chinese foreign trade data for June, scheduled for release on Tuesday, will be closely watched.
So too a raft of activity indicators for fixed asset investment, industrial production, retail sales and for gross domestic product due out on Thursday.
The latter is expected to show that China's economy began growing again at the end of the quarter.
More important however may be the result of the EU heads of state summit, which will start on Thursday, where the bloc's leaders will attempt to thrash out the details of a proposed €750.0bn reconstruction fund.
Stateside, the consensus forecast is that consumer price figures on Tuesday will reveal a rebound in headline inflation from a 0.1% year-on-year rate of increase in May to 0.6% for June.
To take note of, Citigroup will kick-off the US second quarter earnings season on Tuesday.
A closely-followed survey of small-business confidence due out that same day may also merit watching, given the possible implications for hiring across the country.
Fortunately, Barclays anticipates that the weekly jobless claims due out on Thursday will show a further modest improvement in the American jobs market.
Also on Thursday, policymakers at the European Central Bank and in South Korea are due to meet to decide on interest rates.
On Friday, the University of Michigan will release its preliminary reading for US consumer confidence in July.
Monday 13 July
Q2
Centamin (DI)
FINALS
RUA Life Sciences
EGMS
FastForward Innovations Limited
AGMS
Mind Gym, Polarean Imaging, Starcom
FINAL DIVIDEND PAYMENT DATE
3i Infrastructure, Plus500 Ltd (DI)
Tuesday 14 July
INTERIMS
McColl's Retail Group , Ocado Group, Synectics
INTERNATIONAL ECONOMIC ANNOUNCEMENTS
Consumer Price Index (GER) (07:00)
Consumer Price Index (US) (13:30)
Industrial Production (EU) (10:00)
ZEW Survey (EU) - Economic Sentiment (10:00)
ZEW Survey (GER) - Current Situation (10:00)
ZEW Survey (GER) - Economic Sentiment (10:00)
GMS
easyJet
FINALS
AO World, Halma, Mercia Technologies , Motorpoint Group, Polar Capital Technology Trust
ANNUAL REPORT
Polar Capital Technology Trust
AGMS
Bluerock Diamonds, Filta Group Holdings, Great Western Mining Corporation, HICL Infrastructure , QinetiQ Group, Shires Income, Wynnstay Properties
TRADING ANNOUNCEMENTS
Mcbride
UK ECONOMIC ANNOUNCEMENTS
Balance of Trade (07:00)
Gross Domestic Product (07:00)
Index of Services (07:00)
Industrial Production (07:00)
Manufacturing Production (07:00)
FINAL DIVIDEND PAYMENT DATE
Pets at Home Group
Wednesday 15 July
INTERIMS
McCarthy & Stone
INTERIM DIVIDEND PAYMENT DATE
Witan Investment Trust Plc
INTERIM EX-DIVIDEND DATE
Leeds Building Society 13 3/8% Bearing Shares
QUARTERLY PAYMENT DATE
Assura
INTERNATIONAL ECONOMIC ANNOUNCEMENTS
Capacity Utilisation (US) (14:15)
Crude Oil Inventories (US) (15:30)
Import and Export Price Indices (US) (13:30)
Industrial Production (US) (14:15)
MBA Mortgage Applications (US) (12:00)
AGMS
Air Partner, Air Partner, Biotech Growth Trust (The), Burberry Group, Danakali Limited NPV, JPMorgan European Inv Trust Growth Shares, Octopus AIM VCT, Palace Capital , Severn Trent, Thalassa Holdings Ltd. (DI), Zaim Credit Systems
TRADING ANNOUNCEMENTS
Burberry Group
UK ECONOMIC ANNOUNCEMENTS
Consumer Price Index (07:00)
Producer Price Index (07:00)
Retail Price Index (07:00)
Thursday 16 July
INTERIMS
K3 Business Technology Group
INTERIM EX-DIVIDEND DATE
Character Group, Oxford Technology 4 Venture Capital Trust, Triple Point VCT 2011 Venture, Unicorn AIM VCT
QUARTERLY PAYMENT DATE
Total SA
QUARTERLY EX-DIVIDEND DATE
Ediston Property Investment Company, Supermarket Income Reit, TwentyFour Select Monthly Income Fund Limited
INTERNATIONAL ECONOMIC ANNOUNCEMENTS
Balance of Trade (EU) (10:00)
Business Inventories (US) (15:00)
Continuing Claims (US) (13:30)
ECB Interest Rate (EU) (12:45)
Initial Jobless Claims (US) (13:30)
Retail Sales (US) (13:30)
FINALS
Invinity Energy Systems
AGMS
Biffa, Blackstone/GSO Loan Financing Limited, BT Group, Electrocomponents, Evgen Pharma, Foresight Solar Fund Limited, Marshall Motor Holdings, Oracle Power , Renewi , Tiziana Life Sciences, TP Group, Trackwise Designs
TRADING ANNOUNCEMENTS
Hays, SSE
UK ECONOMIC ANNOUNCEMENTS
Claimant Count Rate (07:00)
Unemployment Rate (07:00)
FINAL DIVIDEND PAYMENT DATE
Air China Ltd., Charles Stanley Group
FINAL EX-DIVIDEND DATE
Anpario, Castings, Gabelli Value Plus Trust , Immunodiagnostic Systems Holdings, MS International, Steppe Cement Ltd, Tatton Asset Management , Volex
Friday 17 July
INTERIM DIVIDEND PAYMENT DATE
Impax Asset Management Group, RWS Holdings
QUARTERLY PAYMENT DATE
Alpha Real Trust Ltd., Regional REIT Limited
INTERNATIONAL ECONOMIC ANNOUNCEMENTS
Building Permits (US) (13:30)
Consumer Price Index (EU) (10:00)
Housing Starts (US) (13:30)
U. of Michigan Confidence (Prelim) (US) (15:00)
FINALS
Caffyns
SPECIAL DIVIDEND PAYMENT DATE
Capital Gearing Trust
AGMS
DCC, Homeserve
UK ECONOMIC ANNOUNCEMENTS
GFK Consumer Confidence (00:10)
FINAL DIVIDEND PAYMENT DATE
Anglo-Eastern Plantations, Capital Gearing Trust, Severn Trent, Tclarke , Templeton Emerging Markets Inv Trust