Week ahead: UK data, US-China trade deal in focus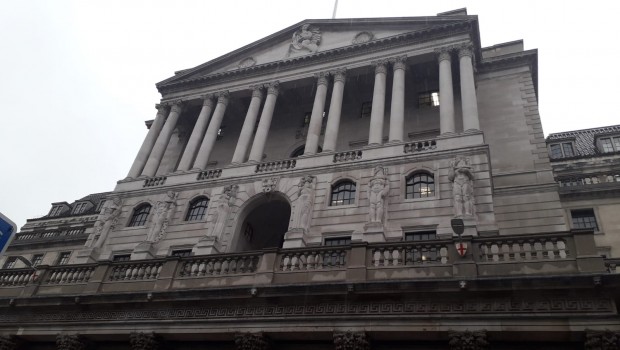 The flow of economic data will pick up considerably in all jurisdictions over the coming week, although the signing of the phase-one trade deal between China and the US may steal the spotlight.
At home, foreign trade data for November are scheduled to be published on Monday, followed by readings on consumer prices and retail sales in December set to follow on Wednesday and Friday, respectively.
Investors will be scrutinising those reports for further signs of weakness which might cement expectations in financial markets for interest rate cuts.
Stateside meanwhile, the heaviest day for releases will be Thursday, with reports due out on import prices and retail sales in December, alongside the results of the Philly Fed's regional manufacturing sector survey for the same month.
The preliminary reading on the University of Michigan's consumer confidence survey is expected on Friday.
In China, data on foreign trade are due out on Tuesday, while readings on quarterly GDP, retail sales and industrial production will come out on Friday.
Finally, in the background, further details on the US-China trade deal will be published on Wednesday, with the signing ceremony expected in the days following that.
Monday 13 January
INTERIM DIVIDEND PAYMENT DATE
3i Infrastructure, Crystal Amber Fund Ltd.
QUARTERLY PAYMENT DATE
XP Power Ltd. (DI)
INTERNATIONAL ECONOMIC ANNOUNCEMENTS
ZEW Survey (EU) - Economic Sentiment (10:00)
ZEW Survey (GER) - Current Situation (10:00)
ZEW Survey (GER) - Economic Sentiment (10:00)
TRADING ANNOUNCEMENTS
XP Power Ltd. (DI)
UK ECONOMIC ANNOUNCEMENTS
Balance of Trade (09:30)
Index of Services (09:30)
Industrial Production (09:30)
Manufacturing Production (09:30)
Tuesday 14 January
INTERIMS
Gateley (Holdings)
INTERIM DIVIDEND PAYMENT DATE
Intermediate Capital Group
QUARTERLY PAYMENT DATE
Duke Royalty Limited
INTERNATIONAL ECONOMIC ANNOUNCEMENTS
Consumer Price Index (US) (13:30)
Q4
Pagegroup
AGMS
ZCCM Investments Holdings 'B' Shares
TRADING ANNOUNCEMENTS
Boohoo Group, Pagegroup, Taylor Wimpey
Wednesday 15 January
INTERIMS
Knights Group Holdings
INTERIM DIVIDEND PAYMENT DATE
Circle Property , Mind Gym, National Grid, Royal Mail, Templeton Emerging Markets Inv Trust, Ventus VCT D Shs, Ventus 2 VCT, Ventus 2 VCT 'C' Shares, Ventus 2 VCT D Shs, Ventus VCT, Ventus VCT 'C' Shares
QUARTERLY PAYMENT DATE
Assura , Tritax Eurobox (EUR), Tritax Eurobox (GBP)
INTERNATIONAL ECONOMIC ANNOUNCEMENTS
Balance of Trade (EU) (10:00)
Crude Oil Inventories (US) (15:30)
Industrial Production (EU) (10:00)
MBA Mortgage Applications (US) (12:00)
Producer Price Index (US) (13:30)
GMS
RM2 International S.A. (DI), Societatea Nationala De Gaze Naturale Romgaz S.A. GDR (Reg S)
SPECIAL DIVIDEND PAYMENT DATE
Fidelity Special Values, LMS Capital, Naked Wines
EGMS
Petro Matad Ltd., Societatea Nationala De Gaze Naturale Romgaz S.A. GDR (Reg S), St Peter Port Capital Ltd
AGMS
Diploma
TRADING ANNOUNCEMENTS
Persimmon, Quiz, Revolution Bars Group, Ten Entertainment Group
UK ECONOMIC ANNOUNCEMENTS
Consumer Price Index (09:30)
Producer Price Index (09:30)
Retail Price Index (09:30)
FINAL DIVIDEND PAYMENT DATE
Fidelity Special Values
Thursday 16 January
INTERIMS
TheWorks.Co.Uk
INTERIM EX-DIVIDEND DATE
Ashtead Group, Fletcher King, Ramsdens Holdings , SSE
QUARTERLY EX-DIVIDEND DATE
BMO Commercial Property Trust Limited, Scottish Inv Trust, Supermarket Income Reit
INTERNATIONAL ECONOMIC ANNOUNCEMENTS
Business Inventories (US) (15:00)
Consumer Price Index (GER) (07:00)
Continuing Claims (US) (13:30)
Import and Export Price Indices (US) (13:30)
Initial Jobless Claims (US) (13:30)
Philadelphia Fed Index (US) (13:30)
Retail Sales (US) (13:30)
SPECIAL EX-DIVIDEND DATE
EIH Plc, RDL Realisation , Scottish Inv Trust
AGMS
Cardiff Property, Mineral & Financial Investments Limited (DI)
TRADING ANNOUNCEMENTS
Whitbread
FINAL EX-DIVIDEND DATE
Character Group, Compass Group, Connect Group, Dewhurst, Future, Shaftesbury, Sherborne Investors (Guernsey) 'B' Limited, Titon Holdings
Friday 17 January
INTERIM DIVIDEND PAYMENT DATE
Babcock International Group, Charles Stanley Group, Halfords Group, IG Design Group, JPMorgan Euro Small Co. Trust, Morses Club , Octopus AIM VCT, Sirius Real Estate Ltd., United Carpets Group, Vertu Motors, VP
INTERNATIONAL ECONOMIC ANNOUNCEMENTS
Building Permits (US) (13:30)
Capacity Utilisation (US) (14:15)
Consumer Price Index (EU) (10:00)
Current Account (EU) (09:00)
Housing Starts (US) (13:30)
Industrial Production (US) (14:15)
U. of Michigan Confidence (Prelim) (US) (15:00)
Wholesale Price Index (GER) (07:00)
GMS
Futura Medical
SPECIAL DIVIDEND PAYMENT DATE
Ferrexpo, Octopus AIM VCT
AGMS
Character Group, Ixico, Kazera Global
TRADING ANNOUNCEMENTS
The Gym Group
UK ECONOMIC ANNOUNCEMENTS
Retail Sales (09:30)
FINAL DIVIDEND PAYMENT DATE
Cambria Automobiles, Northamber, Scottish Oriental Smaller Companies Trust