Week ahead: Jobless data, Italy in focus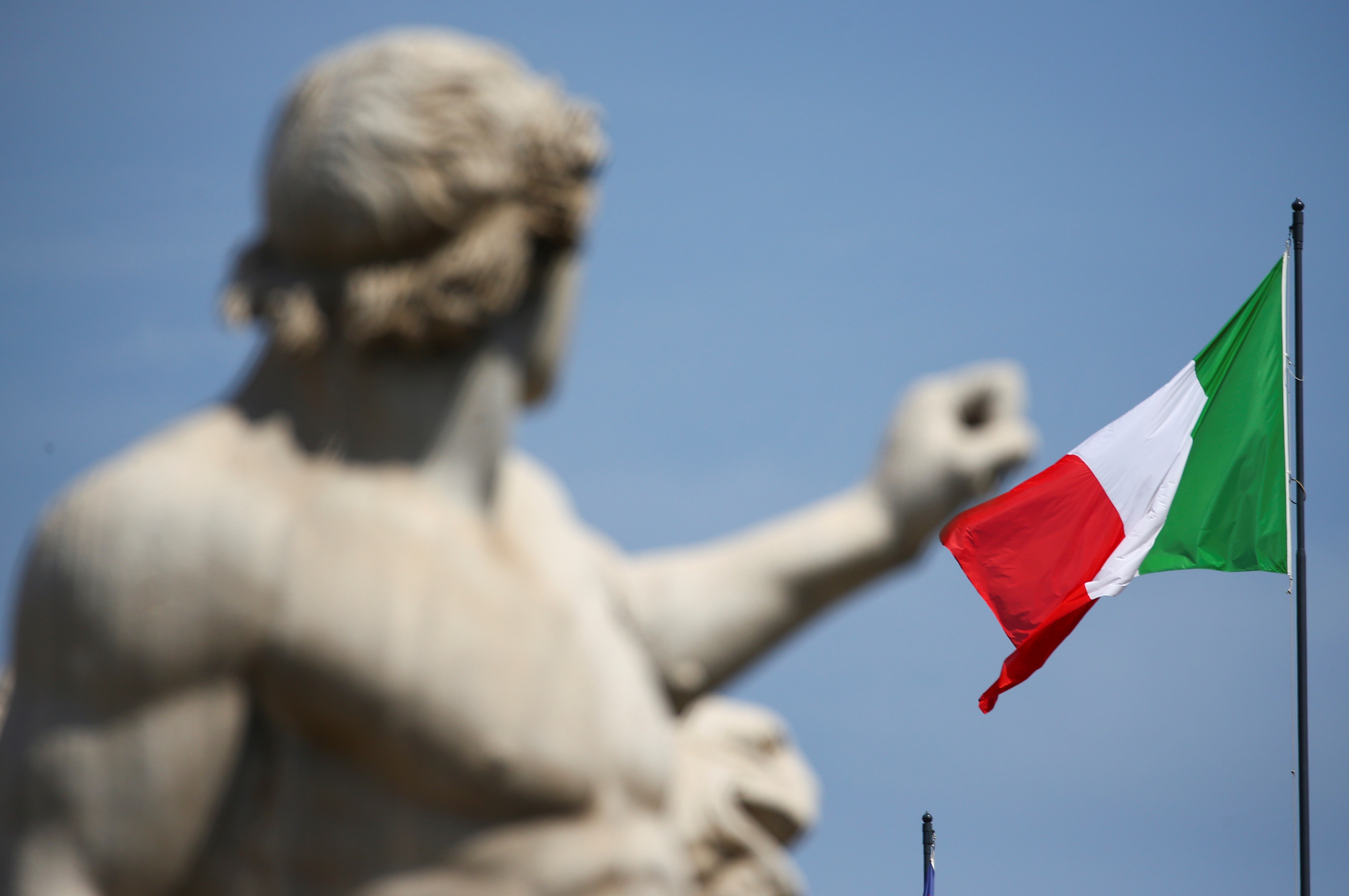 The focus over the coming week will be on a batch of economic reports, including some of the first hard data, from across Europe and the US, which is expected to reflect the initial blow from the coronavirus epidemic.
Key among those will be initial weekly unemployment figures in the States which are expected to reveal a 2.0m person jump, with some analysts reportedly even talking of figures closer to 3.0m, against recent levels of just above 200,000.
Linked to the above, in part, it is believed that the White House may put a government spending package worth approximately $2.0trn to a vote as soon as Monday - although it remained to be seen if it would be approved.
On 22 March, St.Louis Fed President, James Bullard, told Bloomberg that the US economy might shrink at a quarterly annualised pace of 50% over the three months to June, possibly pushing the country's unemployment rate as high as 30%.
That was even worse than a 30.1% drop in GDP anticipated by economists at Morgan Stanley, who less than one week before had anticipated a contraction of 4%.
On the other end of the spectrum of market views, Bloomberg Economics was projecting a 9% fall in GDP.
Regarding the Bank of England's interest rate meeting on Thursday, analysts saw scope for further action if judged necessary.
"The Bank has kept open the possibility of bond buying in the primary market, which
would be the closest we get to "helicopter" money," said analysts at Barclays Research in a report sent to clients on 19 March.
"Therefore, risks for next week are that the Bank implements further measures in relation to any further policy announcements by the Treasury and/or adverse market movements."
Across the Channel, the spotlight would be on the trend in the number of coronavirus infections in Italy after they slowed over the past weekend, although observers were cautious.
In China too, only one new local infection had officially been reported over the past four days.
Manufacturing and services sector Purchasing Managers' Indices in the euro area and UK covering the month of March, on Tuesday, would also be closely watched.
Monday 23 March
INTERIMS
Gfinity , Orchard Funding Group
QUARTERLY PAYMENT DATE
Royal Dutch Shell 'A', Royal Dutch Shell 'B'
FINALS
Dunedin Enterprise Investment Trust, MD Medical Group Investments GDR (Reg S), Medica Group , Pennant International Group, PJSC Acron GDR (REG S), Seplat Petroleum Development Company (DI)
ANNUAL REPORT
MD Medical Group Investments GDR (Reg S)
AGMS
BB Healthcare Trust (Red), Dukemount Capital, Ground Rents Income Fund, I-Nexus Global , KCR Residential Reit
Tuesday 24 March
INTERIMS
Essensys , YouGov
INTERIM DIVIDEND PAYMENT DATE
BHP Group
INTERNATIONAL ECONOMIC ANNOUNCEMENTS
Import Price Index (GER) (07:00)
FINALS
888 Holdings, Alliance Pharma, Barr (A.G.), Cambridge Cognition Holdings, Eve Sleep PLC, Fevertree Drinks, Kingfisher, Learning Technologies Group , Mears Group, Pelatro , Personal Group Holdings, S&U, STM Group, Xaar, Zotefoams
EGMS
MHP SE GDR (Reg S)
AGMS
Crest Nicholson Holdings, Quartix Holdings , Starvest
UK ECONOMIC ANNOUNCEMENTS
CBI Industrial Trends Surveys (11:00)
Wednesday 25 March
INTERIMS
Applied Graphene Materials , Bellway, Frontier IP Group, Ricardo
INTERIM DIVIDEND PAYMENT DATE
Triple Point Income VCT C, Triple Point Income VCT D, Triple Point Income VCT E
INTERIM EX-DIVIDEND DATE
Meikles Ltd.
QUARTERLY PAYMENT DATE
Tetragon Financial Group Limited
INTERNATIONAL ECONOMIC ANNOUNCEMENTS
Crude Oil Inventories (US) (14:30)
Durable Goods Orders (US) (12:30)
House Price Index (US) (13:00)
IFO Current Assessment (GER) (08:00)
IFO Expectations (GER) (08:00)
MBA Mortgage Applications (US) (11:00)
Personal Consumption Expenditures (US) (12:30)
FINALS
Cloudcall Group, DP Eurasia N.V. (DI) , Ergomed , MHP SE GDR (Reg S), Moss Bros Group, SDL
AGMS
Arden Partners, Beazley, easyHotel, McCarthy & Stone, McCarthy & Stone, Micro Focus International
UK ECONOMIC ANNOUNCEMENTS
CBI Distributive Trades Surveys (11:00)
Consumer Price Index (09:30)
Producer Price Index (09:30)
Retail Price Index (09:30)
Retail Sales (09:30)
FINAL DIVIDEND PAYMENT DATE
Nexus Infrastructure
Thursday 26 March
INTERIM DIVIDEND PAYMENT DATE
Springfield Properties
INTERIM EX-DIVIDEND DATE
Brooks Macdonald Group, Ferguson, Go-Ahead Group, Origin Enterprises, TR European Growth Trust, Tristel, Volution Group
QUARTERLY PAYMENT DATE
Kosmos Energy (DI)
QUARTERLY EX-DIVIDEND DATE
British American Tobacco, British Land Company, Contour Global , Duke Royalty Limited, Real Estate Investors, Value and Income Trust, XP Power Ltd. (DI)
INTERNATIONAL ECONOMIC ANNOUNCEMENTS
Continuing Claims (US) (12:30)
GFK Consumer Confidence (GER) (07:00)
Gross Domestic Product (12:30)
Initial Jobless Claims (US) (12:30)
GMS
AVI Japan Opportunity Trust
FINALS
Arbuthnot Banking Group, BBGI SICAV S.A. (DI), DigitalBox, Ebiquity, Hilton Food Group, Impact Healthcare Reit , Integrated Diagnostics Holdings, International Public Partnerships Ltd., Lamprell, Regional REIT Limited, Secure Trust Bank, Venture Life Group
ANNUAL REPORT
BBGI SICAV S.A. (DI), British American Tobacco, Spectris, Travis Perkins, Vivo Energy
SPECIAL EX-DIVIDEND DATE
River and Mercantile Group , Royal Bank of Scotland Group
EGMS
PJSC Centre For Cargo Container Traffic Transcontainer GDR (Reg S)
AGMS
AVI Japan Opportunity Trust , Independent Inv Trust, LG Electronics Inc GDS (Reg S), RM
UK ECONOMIC ANNOUNCEMENTS
BoE Interest Rate Decision (12:00)
Retail Sales (09:30)
FINAL DIVIDEND PAYMENT DATE
Jersey Electricity 'A' Shares
FINAL EX-DIVIDEND DATE
AIB Group, Devro, Fidelity European Values, Globaldata, Maven Income and Growth VCT 5, OneSavings Bank, Pearson, Prudential, Royal Bank of Scotland Group, Schroders, Schroders (Non-Voting), Wynnstay Group
Friday 27 March
INTERIMS
CVS Group
INTERIM DIVIDEND PAYMENT DATE
Draper Esprit VCT, Evraz, Jupiter Green Inv Trust, Mattioli Woods, Riverstone Credit Opportunities Income, Van Elle Holdings
QUARTERLY PAYMENT DATE
Aberdeen Diversified Income and Growth Trust , BP, Diversified Gas & Oil, Honeycomb Investment Trust, Real Estate Credit Investments Ltd, RM Secured Direct Lending, SQN Asset Finance Income Fund Limited, SQN Asset Finance Income Fund Limited 'C Shares', SQN Secured Income Fund , Tritax Eurobox (EUR), Tritax Eurobox (GBP), UIL Limited (DI)
INTERNATIONAL ECONOMIC ANNOUNCEMENTS
Personal Income (US) (12:30)
Personal Spending (US) (12:30)
U. of Michigan Confidence (US) (15:00)
FINALS
Applegreen, Robinson, Uniphar
SPECIAL DIVIDEND PAYMENT DATE
BioPharma Credit , RM Secured Direct Lending
EGMS
Ossiam Lux Ossiam Us Min Var Nr Etf - USD
AGMS
Empiric Student Property , St. Modwen Properties
UK ECONOMIC ANNOUNCEMENTS
Nationwide House Price Index (07:00)
FINAL DIVIDEND PAYMENT DATE
Henderson Opportunities Trust, Impax Asset Management Group, LPA Group, SSP Group