Week ahead: Global manufacturing, US non-farm payrolls in focus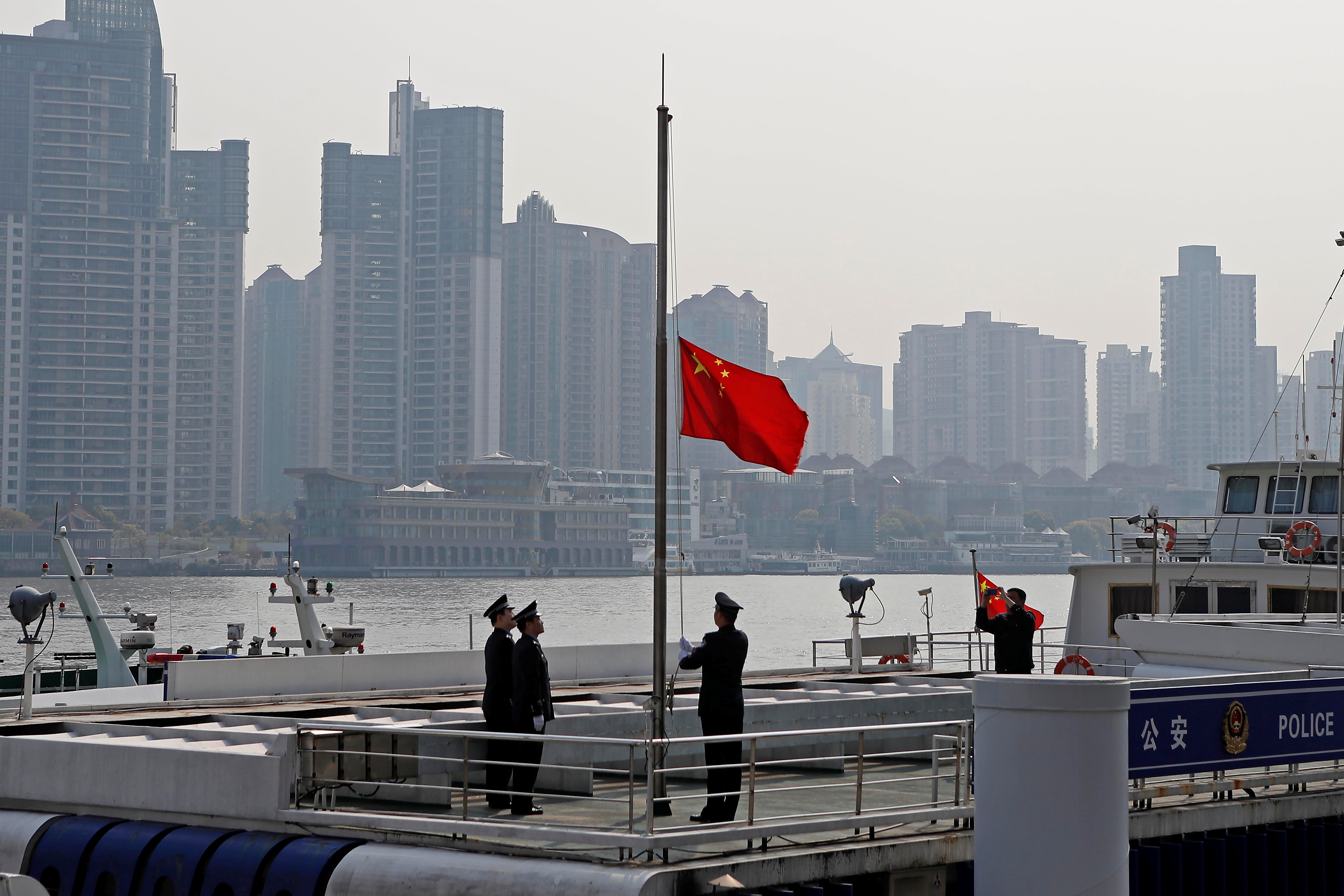 The focus over the coming week will be on global manufacturing and the US jobs market.
A raft of surveys covering the former are due out at the start of the week on Monday.
In the UK, that will be followed by survey compiler IHS Markit's services sector Purchasing Managers' Index, also for the month of May, on Thursday, alongside a reading on consumer confidence from consultancy GfK.
Also on Thursday, across the Channel, rate-setters in the euro area are due to meet in Frankfurt.
The next day will be the turn of the all-important monthly US non-farm payrolls report, which is expected to show another 10m unemployed, on top of the 20.5m already laid-off in April.
Policymakers at Bank of Canada are also due to meet to decide on rates, on Wednesday.
Monday 01 June
INTERIMS
Hollywood Bowl Group
INTERIM DIVIDEND PAYMENT DATE
Smart (J) & Co.
QUARTERLY PAYMENT DATE
JpMorgan China Growth & Income , JPMorgan Claverhouse Inv Trust
FINALS
Sirius Real Estate Ltd.
ANNUAL REPORT
Braime Group
EGMS
Orascom Investment Holding SAE (REG S)
AGMS
BlackBird, Cloudcall Group, Intu Properties, LiDCO Group, Public Joint Stock Company Rosseti GDR (Each REPR 200 ORD) Reg S, Rockhopper Exploration
FINAL DIVIDEND PAYMENT DATE
Admiral Group, Goco Group
Tuesday 02 June
FINALS
Card Factory, Inspired Energy, Vianet Group
AGMS
Arrow Global Group, e-Therapeutics, Glencore , Mobeus Income & Growth 4 Vct, North American Income Trust (The), Plant Health Care, Xaar
FINAL DIVIDEND PAYMENT DATE
Chesnara, Fresnillo, Mitsubhi Electric Corp.
Wednesday 03 June
INTERIMS
SSP Group , SSP Group
FINALS
Angling Direct , ASA International Group , Instem
AGMS
Albion Technology & General VCT, Aston Martin Lagonda Global Holdings, DP Eurasia N.V. (DI) , Everyman Media Group , Frenkel Topping Group, Gamesys Group, Gem Diamonds Ltd. (DI), Hurricane Energy, Jersey Oil and Gas , Venture Life Group
FINAL DIVIDEND PAYMENT DATE
Fundsmith Emerging Equities Trust , Strix Group
Thursday 04 June
INTERIM EX-DIVIDEND DATE
AJ Bell, Albion Technology & General VCT, Artemis VCT, Aviva 8 3/4% Cumulative Irrd Preference 1, Baring Emerging Europe, Blackrock Frontiers Investment Trust, Daily Mail and General Trust A (Non.V), General Accident 'A', Henderson European Focus Trust, Jersey Electricity 'A' Shares, Majedie Investments
QUARTERLY PAYMENT DATE
Unilever
QUARTERLY EX-DIVIDEND DATE
Anglo Pacific Group, Contour Global , HICL Infrastructure , Honeycomb Investment Trust, Premier Global Infrastructure Trust, Raven Property Group 6.5% Red Cnv Pref Shs NPV, Regional REIT Limited, RM Secured Direct Lending, UIL Limited (DI)
FINALS
Allied Minds , Auto Trader Group , Pennon Group, Renewi
ANNUAL REPORT
First Derivatives
SPECIAL EX-DIVIDEND DATE
Artemis VCT, Capital Gearing Trust, Spectra Systems Corporation
AGMS
Arix Bioscience , Calisen , Centralnic Group , Cluff Natural Resources, Elecosoft, Fevertree Drinks, Georgia Capital , Georgia Healthcare Group, Hemogenyx Pharmaceuticals , Hemogenyx Pharmaceuticals , Hemogenyx Pharmaceuticals , Luceco , Pagegroup, Panther Metals, Personal Group Holdings
TRADING ANNOUNCEMENTS
Go-Ahead Group, Oncimmune Holdings
FINAL DIVIDEND PAYMENT DATE
Legal & General Group, Seplat Petroleum Development Company (DI), SSP Group
FINAL EX-DIVIDEND DATE
Capital & Regional, Capital Gearing Trust, Cenkos Securities, Ferrexpo, Foresight VCT, Holders Technology, JPMorgan US Smaller Co. Inv Tst, JTC, Judges Scientific, Scottish Mortgage Inv Trust
Q1
PJSC RusHydro ADR
Friday 05 June
INTERIM DIVIDEND PAYMENT DATE
James Halstead
QUARTERLY PAYMENT DATE
Honeywell International Inc., TwentyFour Select Monthly Income Fund Limited
FINALS
GETECH Group, Workspace Group
ANNUAL REPORT
RDL Realisation
AGMS
Amati AIM Vct , Gamma Communications, Global Ports Holding, IGas Energy, M. P. Evans Group, Rambler Metals & Mining, Schroder UK Public Private Trust
FINAL DIVIDEND PAYMENT DATE
Derwent London, Lancashire Holdings Limited, Ocean Wilsons Holdings Ltd., Porvair, Reach
FINAL EX-DIVIDEND DATE
Air China Ltd.