Week ahead: Global inflation outlook, ECB in focus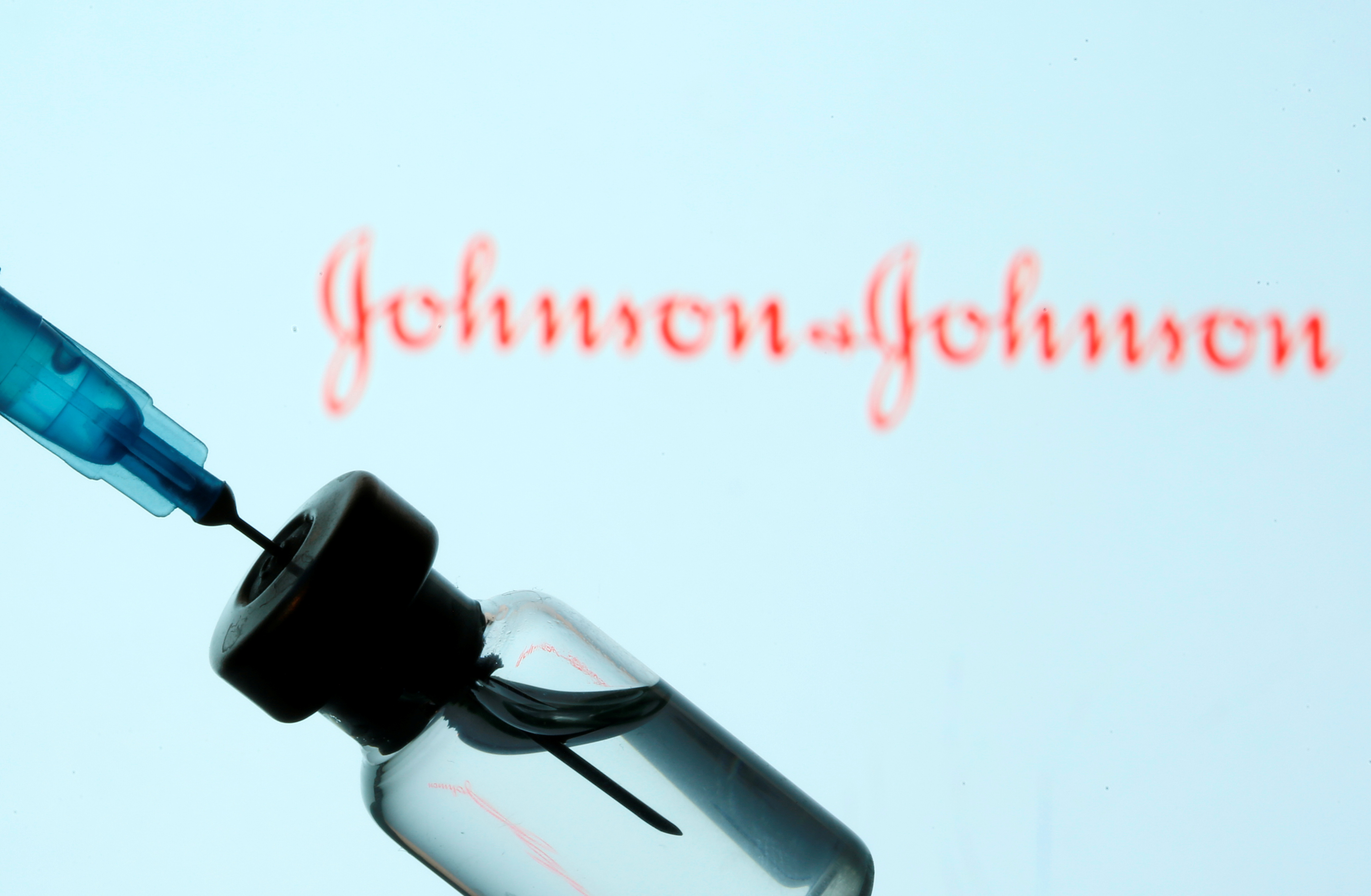 The market spotlight during the coming week will shift to the outlook for inflation around the world.
Consumer price data for February scheduled for release on Wednesday in China and the US will be especially closely watched.
Also due out are producer price figures in the US, on Friday, alongside a preliminary reading on US consumer confidence for March, courtesy of the University of Michigan.
Against that backdrop, investors will be keen to hear the European Central Bank's take on the recent rise in government bond yields aorund the world, after Thursday's Governing Council meeting.
Chinese foreign trade data due out over the coming week will also be closely watched.
On the pandemic front, and as regards their impact on financial markets, the key may lie in US vaccination numbers which have quickly recovered following the winter to a daily pace of more than 2.0m.
Some analysts believe that the US inoculation drive in the States could suffice to cut off the rise in Covid-19 infections as the new strain first detected in the UK takes hold, allowing for a quicker opening of the economy.
On the Continent too, investors' hopes - and authorities' as well - appear to be pinned on a sufficiently quick rollout of vaccines.
Monday March 08
INTERIMS
Abcam, PCI-PAL
INTERIM DIVIDEND PAYMENT DATE
Hargreaves Lansdown, Henderson Smaller Companies Inv Trust
INTERNATIONAL ECONOMIC ANNOUNCEMENTS
Industrial Production (GER) (07:00)
Wholesales Inventories (US) (15:00)
FINALS
Clarkson, Direct Line Insurance Group, Diversified Gas & Oil, EMIS Group, Network International Holdings, RHI Magnesita N.V. (DI), Shoe Zone
EGMS
Jlen Environmental Assets Group Limited NPV
AGMS
Chrysalis Investments Limited NPV, IntegraFin Holding
Tuesday March 09
INTERIMS
Abingdon Health , DFS Furniture, eEnergy Group, Orchard Funding Group
INTERNATIONAL ECONOMIC ANNOUNCEMENTS
Balance of Trade (GER) (07:00)
Current Account (GER) (07:00)
Gross Domestic Product (EU) (10:00)
Q4
Vaalco Energy, Inc (DI)
FINALS
Arix Bioscience , Cairn Energy, Capital & Counties Properties , Capital & Regional, Foresight Solar Fund Limited, Forterra, Gamesys Group, Gresham Technologies, Headlam Group, IWG , LSL Property Services, Marshall Motor Holdings, Midwich Group, RPS Group, Standard Life Aberdeen, TP Icap Group , Ultra Electronics Holdings, Vaalco Energy, Inc (DI)
ANNUAL REPORT
Arix Bioscience
AGMS
CareTech Holding, Ecofin Global Utilities and Infrastructure Trust
TRADING ANNOUNCEMENTS
Braemar Shipping Services
UK ECONOMIC ANNOUNCEMENTS
Retail Sales (00:01)
FINAL DIVIDEND PAYMENT DATE
Aberforth Smaller Companies Trust
Wednesday March 10
INTERIMS
Kin and Carta
QUARTERLY PAYMENT DATE
INTERNATIONAL BUSINESS MACHINES CORPORATION COM STK USD0.20 (CDI)
INTERNATIONAL ECONOMIC ANNOUNCEMENTS
Consumer Price Index (US) (12:30)
Crude Oil Inventories (US) (15:30)
MBA Mortgage Applications (US) (12:00)
GMS
Martin Currie Global Portfolio Trust
FINALS
Aptitude Software Group , Balfour Beatty, Breedon Group , CLS Holdings, FDM Group (Holdings), Foxtons Group , Hill & Smith Holdings, Ibstock , IP Group, Just Eat Takeaway.Com N.V. (CDI), Legal & General Group, Quilter, Tritax Big Box Reit , TT Electronics
EGMS
SDIC Power Holdings Co.,Ltd GDR (Reg S)
AGMS
Blackrock Income And Growth Investment Trust, Inspirit Energy Holdings, Northamber, Northamber, Titon Holdings
FINAL DIVIDEND PAYMENT DATE
Tharisa (DI)
Thursday March 11
INTERIMS
Volution Group
INTERIM DIVIDEND PAYMENT DATE
SSE
INTERIM EX-DIVIDEND DATE
Evraz, Galliford Try, Hansard Global, HSBC Holdings, JPMorgan Emerging Markets Inv Trust, Mid Wynd International Inv Trust, Morses Club , South32 Limited (DI) , Standard Life UK Smaller Companies Trust
QUARTERLY EX-DIVIDEND DATE
Alpha Real Trust Ltd., Assura , BMO Commercial Property Trust Limited
INTERNATIONAL ECONOMIC ANNOUNCEMENTS
Continuing Claims (US) (13:30)
ECB Interest Rate (EU) (12:45)
Initial Jobless Claims (US) (13:30)
Q4
Arabian Food Industries Company Domty S.A.E. GDR (Reg S), TCS Group Holding GDR (Each Repr 1 A Shr) (Reg S)
GMS
Vela Technologies
FINALS
Derwent London, Equiniti Group , Eurocell , Fisher (James) & Sons, Gem Diamonds Ltd. (DI), Gresham House, Helios Towers , Just Group, Just Group, Marshalls, Morrison (Wm) Supermarkets, Oakley Capital Investments Ltd. (DI), Playtech, Rolls-Royce Holdings, Savills, Secure Income Reit , Spirent Communications, TCS Group Holding GDR (Each Repr 1 A Shr) (Reg S), WPP
SPECIAL DIVIDEND PAYMENT DATE
Anglo Asian Mining
SPECIAL EX-DIVIDEND DATE
Persimmon
EGMS
Societatea Nationala De Gaze Naturale Romgaz S.A. GDR (Reg S)
UK ECONOMIC ANNOUNCEMENTS
RICS Housing Market Survey (00:01)
FINAL EX-DIVIDEND DATE
Apax Global Alpha Limited , Athelney Trust, Law Debenture Corp., Micro Focus International, St. Modwen Properties, TOC Property Backed Lending Trust
Friday March 12
INTERIM EX-DIVIDEND DATE
Base Resources Ltd
QUARTERLY PAYMENT DATE
Honeywell International Inc., Tritax Eurobox (EUR), Tritax Eurobox (GBP)
INTERNATIONAL ECONOMIC ANNOUNCEMENTS
Consumer Price Index (GER) (07:00)
Industrial Confidence (EU) (10:00)
Producer Price Index (US) (13:30)
SPECIAL DIVIDEND PAYMENT DATE
Hunters Property
EGMS
PetroNeft Resources
AGMS
Autins Group
UK ECONOMIC ANNOUNCEMENTS
Balance of Trade (07:00)
Gross Domestic Product (07:00)
Index of Services (07:00)
Industrial Production (07:00)
Manufacturing Production (07:00)
FINAL DIVIDEND PAYMENT DATE
Avon Rubber, JPMorgan Russian Securities, Sigma Capital Group, Titon Holdings