Week ahead: German and US GDP, US consumer confidence in focus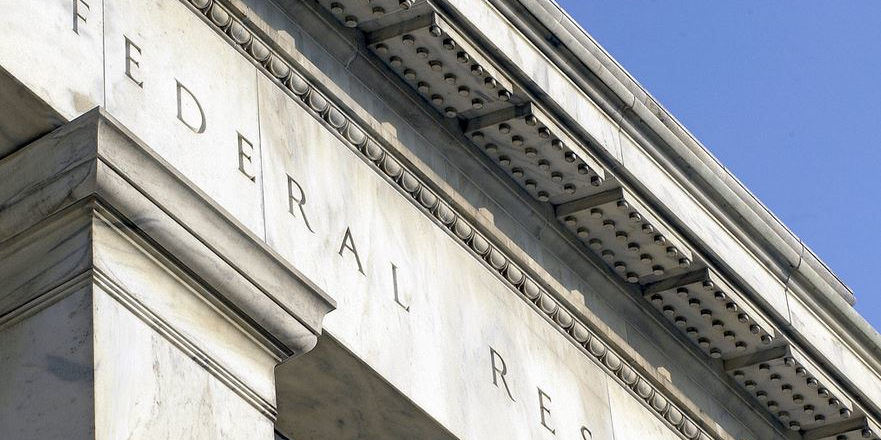 Investors returning from the coming holiday-shortened week will be greeted by a steady stream of economic data on both sides of the Pond.
Key among those will be readings on first quarter gross domestic product in Germany and the US on Monday and Friday, respectively.
Also at the start of the week in Germany, the prestigious IFO institute will release its closely-followed business confidence index for May.
On Thursday meanwhile, euro area wide readings from the European Commission for consumer and industrial confidence in May are slated for release.
In the States, durable goods orders data for April are scheduled for Thursday, followed by a preliminary reading on consumer confidence in May come Friday.
At home, on Tuesday, the Confederation of British Industry will publish its Distributive Trades Survey for May and on Thursday the Treasury will auction 30-year Gilts.
Markets will be watching for any sign of improvement in the former and how well received the latter is.
Further afield, Thursday will bring with it a barrage of reports in Japan covering consumer prices, retail sales and industrial production.
Monday 25 May
FINALS
RDL Realisation
ANNUAL REPORT
RDL Realisation
Tuesday 26 May
QUARTERLY PAYMENT DATE
Tufton Oceanic Assets Limited NPV
INTERNATIONAL ECONOMIC ANNOUNCEMENTS
House Price Index (US) (14:00)
AGMS
Air China Ltd., Aviva, Bank of Cyprus Holdings Public Limited Company, Chesnara, Empresaria Group, JTC, Management Consulting Group, Metro Bank, Mortgage Advice Bureau (Holdings) , Oakley Capital Investments Ltd. (DI), Octopus Titan VCT , Oriole Resources , RIT Capital Partners, SDL, Uniphar
Wednesday 27 May
INTERIMS
Britvic
QUARTERLY PAYMENT DATE
Tetragon Financial Group Limited
FINALS
Biffa, British Land Company, Hibernia Reit , Ramsdens Holdings
AGMS
Anglo Pacific Group, BP, Brunner Inv Trust, Coca-Cola European Partners (DI), Contour Global , Fundsmith Emerging Equities Trust , Goco Group , International Public Partnerships Ltd., International Public Partnerships Ltd., Keywords Studios, M&G, RM Secured Direct Lending, Scotgems, Sherborne Investors (Guernsey) 'B' Limited, Sherborne Investors (Guernsey) C Limited NPV, The Gym Group, Trident Resources , Vectura Group, Vitec Group, Wameja Limited (DI), XLMedia
TRADING ANNOUNCEMENTS
Provident Financial
FINAL DIVIDEND PAYMENT DATE
Antofagasta, London Stock Exchange Group
Thursday 28 May
INTERIMS
Daily Mail and General Trust A (Non.V), Jadestone Energy Inc NPV (DI)
INTERIM EX-DIVIDEND DATE
Aberdeen Frontier Markets Investment Company, Balfour Beatty Cum Cnv Red Prf , Cardiff Property, Cerillion , Grainger, Pacific Assets Trust, Stock Spirits Group , Town Centre Securities
QUARTERLY EX-DIVIDEND DATE
BlackRock World Mining Trust, Canadian General Investments Ltd., Diversified Gas & Oil, Tritax Eurobox (EUR), Tritax Eurobox (GBP)
INTERNATIONAL ECONOMIC ANNOUNCEMENTS
Continuing Claims (US) (13:30)
Crude Oil Inventories (US) (16:00)
GDP (Preliminary) (US) (13:30)
Initial Jobless Claims (US) (13:30)
Pending Homes Sales (US) (15:00)
GMS
Civitas Social Housing
FINALS
Urban Exposure
AGMS
Bidstack Group , Bodycote, CPP Group, Crossword Cybersecurity, Ferrexpo, IDOX, Seplat Petroleum Development Company (DI), Strix Group , STV Group
TRADING ANNOUNCEMENTS
IWG
FINAL DIVIDEND PAYMENT DATE
Croda International, Reckitt Benckiser Group, Relx plc, Sabre Insurance Group, Toyota Motor Corp.
FINAL EX-DIVIDEND DATE
Advanced Medical Solutions Group, Andrews Sykes Group, DCC, Downing Strategic Micro-Cap Investment Trust Red, Gamma Communications, Genel Energy, Great Portland Estates, Hilton Food Group, Huntsworth, Mincon Group , Ra International Group, Sigma Capital Group
Friday 29 May
INTERIMS
Benchmark Holdings
INTERIM DIVIDEND PAYMENT DATE
Royal Bank of Scotland 11% Cum. Prf, Royal Bank of Scotland 5.5% Cum. Prf.
QUARTERLY PAYMENT DATE
City of London Inv Trust, Custodian Reit , Ediston Property Investment Company, Greencoat Renewables, Merchants Trust, Picton Property Income Ltd, SQN Secured Income Fund
INTERNATIONAL ECONOMIC ANNOUNCEMENTS
Chicago PMI (US) (14:45)
M3 Money Supply (EU) (09:00)
Personal Consumption Expenditures (US) (13:30)
Personal Income (US) (13:30)
Personal Spending (US) (13:30)
Retail Sales (GER) (07:00)
U. of Michigan Confidence (US) (15:00)
Q2
Benchmark Holdings
FINALS
Urban Logistics Reit, Volvere
SPECIAL DIVIDEND PAYMENT DATE
EP Global Opportunities Trust, M&G, San Leon Energy
EGMS
Global Ports Investments GDR (REG S)
AGMS
Eve Sleep PLC, Fresnillo, Holders Technology, K3 Business Technology Group, Kcell Joint Stock Co GDR (Reg S), Old Mutual Limited NPV (DI), Phoenix Spree Deutschland Limited Shs NPV , PJSC Acron GDR (REG S), PJSC Magnitogorsk Iron & Steel Works GDR (Reg S), Tanfield Group, TOC Property Backed Lending Trust, Yew Grove Reit
TRADING ANNOUNCEMENTS
Eve Sleep PLC
UK ECONOMIC ANNOUNCEMENTS
GFK Consumer Confidence (00:01)
Nationwide House Price Index (07:00)
FINAL DIVIDEND PAYMENT DATE
Aptitude Software Group , EP Global Opportunities Trust, Hastings Group Holdings , M&G, Mortgage Advice Bureau (Holdings) , Polymetal International, TI Fluid Systems