Week ahead: FOMC meeting, Q2 earnings reports in the spotlight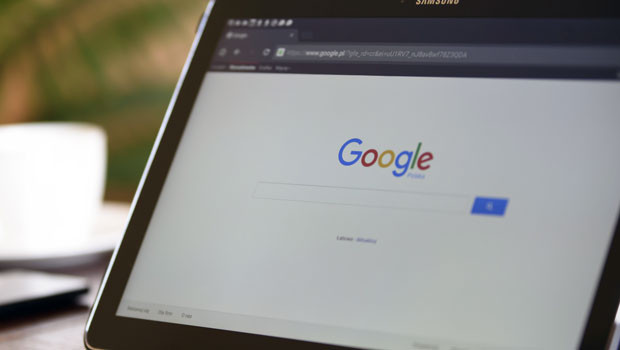 All eyes over the coming week will be on Wednesday's Federal Open Market Committee, as much for what it has to say on interest rates at the present meeting as well as for its guidance, together with a raft of corporate earnings reports on both sides of the Atlantic.
Given the recent weakening in the US housing sector, some softer survey readings and a modest increase in jobless claims, investors will be closely watching for any subtle shifts in the Fed's hawkishness.
Some economists, such as at Pantheon Macroeconomics, believe some of those softer survey readings might be overstating the slowdown in the economy, while auto factory shutdowns for the summer were temporarily bolstering unemployment claims data.
Yet government bond yields had pulled back a bit further in recent weeks and, according to Fed funds futures as of 25 July, a possible end to rate hikes as soon as the November FOMC was no longer heresy.
Fed funds futures were fully pricing-in a 75 basis point rate hike by the US central bank at its next meeting, followed by another 50bp in September, 25bp in November and 81% odds of a last 25bp in December, although the latter was not a foregone conclusion anymore.
Historically, the odds needed to be nearer to 90.0% to more or less ensure that such a hike was in the bag - even if only just.
A slew of US house price surveys are scheduled for release on Tuesday with a barrage of inflation indicators due out at the end of the week, on Friday.
Against that backdrop of recession concerns, a preliminary reading for second quarter US gross domestic product will be published on Thursday.
The economic calendar is also quite heavy in the euro area.
Tuesday will bring with it a reading on German consumer confidence in August. It will be followed by a preliminary reading on German consumer prices the next day and CPI releases for France, Italy and Spain all on Friday.
Alongside the latter, Eurostat will publish its first estimate for second quarter euro area GDP-
On home shores, mortgage lender will publish its home price survey covering the month of July on Friday and the Bank of England will publish consumer credit data for June.
In Japan, rate-setters will meet on Monday to decide on monetary policy.
The corporate earnings calendar will get into full swing during the week on both sides of the Atlantic.
On this side of the Pond, EasyJet will release third quarter numbers on Tuesday, alongside six-month figures from Unilever, followed by a first half update out of Lloyds on Wednesday, from Shell and Barclays on Thursday and from NatWest Group on Friday.
In the US, Alphabet and Microsoft will release their second quarter earnings reports on Tuesday, followed by Meta Platforms on Wednesday, and Apple and Amazon both on Thursday.
Monday 25 July
INTERIMS
Science Group , SThree
QUARTERLY PAYMENT DATE
General Electric Co (CDI)
INTERNATIONAL ECONOMIC ANNOUNCEMENTS
IFO Business Climate (GER) (09:00)
IFO Current Assessment (GER) (09:00)
IFO Expectations (GER) (09:00)
GMS
Kropz
AGMS
Axiom European Financial Debt Fund Limited, B.P. Marsh & Partners, Keras Resources , Naked Wines, Young & Co's Brewery 'A' Shares
Tuesday 26 July
INTERIMS
Franchise Brands, Gresham Technologies, Unilever
INTERNATIONAL ECONOMIC ANNOUNCEMENTS
Consumer Confidence (US) (15:00)
House Price Index (US) (14:00)
New Homes Sales (US) (15:00)
Q2
Unilever
FINALS
Games Workshop Group, Gore Street Energy Storage Fund , Trifast
SPECIAL DIVIDEND PAYMENT DATE
Castings
AGMS
AO World, BrandShield Systems, Bytes Technology Group , Dekel Agri-Vision (DI), Firering Strategic Minerals (DI), Mitie Group, Nanosynth group, NewRiver REIT, Ninety One , OnTheMarket, Telecom Plus, Vodafone Group, Xeros Technology Group
TRADING ANNOUNCEMENTS
Greencore Group (CDI), Medica Group
FINAL DIVIDEND PAYMENT DATE
Inspired
Wednesday 27 July
INTERIMS
Breedon Group , Conduit Holdings Limited Com Shs (DI), Ibstock , Lancashire Holdings Limited, Lloyds Banking Group, MusicMagpie, Nichols, Primary Health Properties, Quartix Technologies, Reckitt Benckiser Group, Rio Tinto, Smurfit Kappa Group (CDI), Unite Group
QUARTERLY EX-DIVIDEND DATE
Marsh & Mclennan Cos Inc.
INTERNATIONAL ECONOMIC ANNOUNCEMENTS
Crude Oil Inventories (US) (15:30)
Durable Goods Orders (US) (13:30)
GFK Consumer Confidence (GER) (07:00)
M3 Money Supply (EU) (09:00)
MBA Mortgage Applications (US) (12:00)
Pending Homes Sales (US) (15:00)
Q2
GSK, Lancashire Holdings Limited
FINALS
Hargreaves Services, Yourgene Health
AGMS
Allied Minds , Aquila Services Group, Caledonia Investments, Cropper (James), De La Rue, JPMorgan Japan Small Cap Growth & Income, Mode Global Holdings , Montanaro UK Smaller Companies Inv Trust, Motorpoint Group, Peel Hunt Limited NPV, Shield Therapeutics, Tatton Asset Management
TRADING ANNOUNCEMENTS
Fresnillo
UK ECONOMIC ANNOUNCEMENTS
BRC Shop Price Index (00:01)
FINAL DIVIDEND PAYMENT DATE
Baillie Gifford China Growth Trust , Fidelity China Special Situations , Fuller Smith & Turner, Wynnstay Properties
Q1
Wizz Air Holdings
Thursday 28 July
INTERIMS
Barclays, Centrica, Hammerson, Inchcape, Rathbones Group, Relx plc, Rentokil Initial, Restore, Robert Walters, SEGRO, Shell 'A', Shell 'B', Smith & Nephew, St James's Place
INTERIM DIVIDEND PAYMENT DATE
Compass Group
INTERIM EX-DIVIDEND DATE
Blackrock Throgmorton Trust, Independent Inv Trust, Maven Income & Growth 3 VCT, Maven Income and Growth VCT 5, Moneysupermarket.com Group
QUARTERLY EX-DIVIDEND DATE
NB Global Monthly Income Fund Limited Red Ord Shs NPV £, Tufton Oceanic Assets Limited NPV
INTERNATIONAL ECONOMIC ANNOUNCEMENTS
Business Climate Indicator (EU) (10:00)
Consumer Confidence (EU) (10:00)
Continuing Claims (US) (13:30)
Economic Sentiment Indicator (EU) (10:00)
GDP (Preliminary) (US) (13:30)
Industrial Confidence (EU) (10:00)
Initial Jobless Claims (US) (13:30)
Services Sentiment (EU) (10:00)
Q2
Samsung Electronics Co Ltd (ATT) GDR (Reg S), Shell , Shell 'A', Shell 'B', Smith & Nephew
FINALS
SRT Marine Systems
SPECIAL EX-DIVIDEND DATE
Bytes Technology Group , Tristel
AGMS
Alien Metals Limited NPV (DI), B&M European Value Retail S.A. (DI), CMC Markets, Cyba, Discoverie Group, Eurasia Mining, GB Group, Graft Polymer (UK) , Ingenta, Ingenta, Mediclinic International , Oxford Instruments, Seen, Tate & Lyle, Ted Baker, The Global Smaller Companies Trust
TRADING ANNOUNCEMENTS
Aveva Group, Sage Group, Virgin Wines UK
FINAL DIVIDEND PAYMENT DATE
Anglo Asian Mining, Templeton Emerging Markets Inv Trust, Tribal Group
FINAL EX-DIVIDEND DATE
Bloomsbury Publishing, Bytes Technology Group , Celtic 6% Cnv Cum Prf, Downing One VCT , Heath (Samuel) & Sons, Monks Inv Trust, NewRiver REIT, Northern 2 VCT, Octopus AIM VCT, QinetiQ Group, Quixant, Redcentric, Royal Mail, SSE, Triad Group
Friday 29 July
INTERIMS
AIB Group (CDI), Croda International, HarbourVest Global Private Equity Limited A Shs, Intertek Group, Jupiter Fund Management , Morgan Advanced Materials , NATWEST GROUP PLC ORD 100P, Rightmove, Rightmove
INTERIM DIVIDEND PAYMENT DATE
Character Group, Gooch & Housego, Hargreave Hale AIM VCT , Paragon Banking Group, S and U 31.5% Prf. Cum. Prf 12.5P, Up Global Sourcing Holdings
QUARTERLY PAYMENT DATE
CT Private Equity Trust, Ediston Property Investment Company, Marble Point Loan Financing Limited NPV, Middlefield Canadian Income PCC, Real Estate Credit Investments Ltd
INTERNATIONAL ECONOMIC ANNOUNCEMENTS
Chicago PMI (US) (14:45)
GDP (Preliminary) (GER) (07:00)
Personal Consumption Expenditures (US) (13:30)
Personal Income (US) (09:30)
Personal Spending (US) (09:30)
U. of Michigan Confidence (US) (14:45)
Unemployment Rate (GER) (08:55)
Q2
NATWEST GROUP PLC ORD 100P
SPECIAL DIVIDEND PAYMENT DATE
Bisichi , Gulf Keystone Petroleum Ltd Com Shs (DI), Kings Arms Yard VCT, Pembroke Vct B
EGMS
Global Ports Investments GDR (REG S)
AGMS
Advanced Oncotherapy, Axis Bank Ltd GDR (Reg S), Eneraqua Technologies, Palace Capital , Record, Record, Tintra
TRADING ANNOUNCEMENTS
Glencore , Industrials Reit Limited
UK ECONOMIC ANNOUNCEMENTS
Import Price Index (GER) (07:00)
M4 Money Supply (09:30)
Mortgage Approvals (09:30)
Nationwide House Price Index (07:00)
FINAL DIVIDEND PAYMENT DATE
Anpario, B.P. Marsh & Partners, Big Yellow Group, Bisichi , British Land Company, Calculus VCT , Camellia, Edinburgh Inv Trust, Helical, Inspiration Healthcare Group , JPMorgan European Discovery Trust, Norcros, Premier Foods, Shires Income, The Mission Group, Value and Indexed Property Income Trust, Vertu Motors, Wentworth Resources NPV