Week ahead: Fed speak, global central banks in the spotlight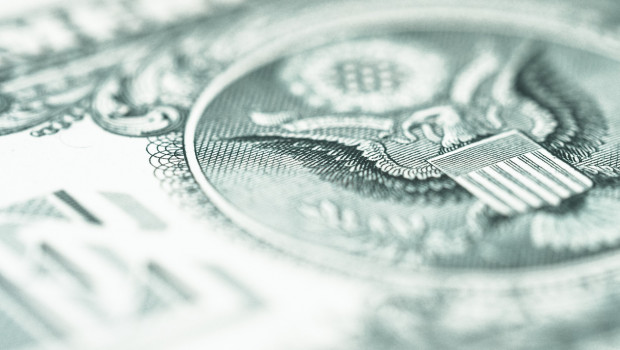 The US Federal Reserve has a lot on its mind and they want you to know that - now (this week).
Between Tuesday and Monday, no less than eight top officials at America's central bank are slated to deliver speeches, followed by at least a further eight speeches over the remainder of the week, making for an unusually busy schedule for Fed speakers.
That list includes Fed chairman Jerome Powell, who will participate in a discussion hosted by the French central bank, while regional Fed presidents Evans and Bullard will both participate in events being held in London. even as their counterpart Mary Daly participates in another event, in Singapore - all on Tuesday.
In terms of US data, personal income and spending figures for August and the University of Michigan's consumer confidence survey for September, both on Friday, may be the week's key releases Stateside.
Economic releases in the UK will also be back-end loaded with readings for August consumer credit and on second quarter gross domestic product due out on Thursday and Friday, respectively.
But given recent ructions in currency markets, speeches from the Bank of England's Sylvana Tenreyro and John Cunliffe, on Monday and Wednesday, respectively, may prove to be more insightful.
Against that backdrop, over the coming weekend investors will be monitoring the results of general elections in Italy.
The European Central Bank may also figure prominently over the coming week with its President, Christine Lagarde, due to take to the podium on Monday, Tuesday, and Wednesday.
The week's key report in the region will also be published on Friday, in the form of a preliminary reading for euro area consumer prices covering the month of September.
Euro area money supply data for August may also merit watching closely.
In Asia, Bank of Japan governor, Haruhito Kuroda, will deliver speeches on Monday and Tuesday, also against the backdrop of a plummeting currency.
And yet again, on Friday, survey compiler Caixin will release the results of its closely followed manufacturing sector survey for September in the People's Republic of China.
Monday 26 September
INTERIMS
Concurrent Technologies, CPP Group, Devolver Digital, Inc. (DI) Reg S Cat 3/144A, Immotion Group, Likewise Group, LungLife AI, Inc (DI) , Microlise Group, Next Fifteen Communications, SpaceandPeople, Xpediator
INTERIM DIVIDEND PAYMENT DATE
Aferian, Bridgepoint Group (Reg S) , Legal & General Group, Rights & Issues Investment Trust , Secure Trust Bank
QUARTERLY PAYMENT DATE
Diversified Energy Company
QUARTERLY EX-DIVIDEND DATE
General Electric Co (CDI)
INTERNATIONAL ECONOMIC ANNOUNCEMENTS
IFO Business Climate (GER) (09:00)
IFO Current Assessment (GER) (09:00)
IFO Expectations (GER) (09:00)
FINALS
Finsbury Food Group
SPECIAL DIVIDEND PAYMENT DATE
Fair Oaks Income Limited 2021 Shs NPV, Fair Oaks Income Limited Realisation Shs NPV
EGMS
Lamprell
AGMS
Babcock International Group, Dish TV India Limited GDR (Each Repr One Shr), Eckoh, ECO Animal Health Group, Great Eastern Energy Corp Ltd. GDR
FINAL DIVIDEND PAYMENT DATE
Argentex Group
Tuesday 27 September
INTERIMS
Animalcare Group, Barr (A.G.), Billington Holdings, Boku, Inc (DI) Reg S Cat 3/144A, Diaceutics , DigitalBox, ECSC Group, Ergomed , Fireangel Safety Technology Group, GENinCode, Gresham House Energy Storage Fund, Instem, K3 Capital Group , Lifesafe Holdings , Mortgage Advice Bureau (Holdings) , NAHL Group, Personal Group Holdings, Serica Energy, The Mission Group, Tinybuild Inc. (DI) (Reg s, CAT 3), Yu Group
INTERIM DIVIDEND PAYMENT DATE
Abrdn , Foxtons Group
INTERNATIONAL ECONOMIC ANNOUNCEMENTS
Consumer Confidence (US) (15:00)
Durable Goods Orders (US) (13:30)
House Price Index (US) (14:00)
M3 Money Supply (EU) (09:00)
New Homes Sales (US) (15:00)
GMS
TP Group
FINALS
Transense Technologies
AGMS
Bens Creek Group , Cohort, Empyrean Energy, First Property Group, GRC International Group, Great Southern Copper, Redde Northgate, Spectral Md Holdings, Ltd (DI), Yourgene Health
FINAL DIVIDEND PAYMENT DATE
Cake Box Holdings
Wednesday 28 September
INTERIMS
Boohoo Group, Everyman Media Group , Intercede Group, Octopus Renewables Infrastructure Trust , Skillcast Group
INTERIM DIVIDEND PAYMENT DATE
Aviva, Endeavour Mining, Genuit Group
INTERNATIONAL ECONOMIC ANNOUNCEMENTS
Crude Oil Inventories (US) (15:30)
GFK Consumer Confidence (GER) (07:00)
MBA Mortgage Applications (US) (12:00)
Pending Homes Sales (US) (15:00)
FINALS
Avingtrans, Blancco Technology Group
EGMS
Ormonde Mining (CDI)
AGMS
600 Group, Amigo Holdings, AO World, Baltic Classifieds Group, DWF Group , Enwell Energy, Kainos Group , Kromek Group, Ormonde Mining (CDI), Oxford Cannabinoid Technologies Holdings, System1 Group, Upland Resources Limited NPV
UK ECONOMIC ANNOUNCEMENTS
BRC Shop Price Index (00:01)
Thursday 29 September
INTERIMS
Angle, Bango, Celadon Pharmaceuticals, Crestchic, Directa Plus, Directa Plus, Next, Novacyt S.A. (CDI), Synairgen, XLMedia
INTERIM DIVIDEND PAYMENT DATE
HSBC Holdings, M&G, Mondi
INTERIM EX-DIVIDEND DATE
Advanced Medical Solutions Group, Anglo Asian Mining, Aquila Energy Efficiency Trust, Braime Group, Braime Group 'A'NON.V , Central Asia Metals, Computacenter, Fevertree Drinks, Fintel, Good Energy Group, Gore Street Energy Storage Fund , Henry Boot, Jadestone Energy, Life Science REIT, Mitsubhi Electric Corp., Mobeus Income & Growth 2 Vct, Petershill Partners , Public Policy Holding Company, Inc. (DI) (REG S, CAT3), Rightmove, Safestyle UK , Smith & Nephew, Smurfit Kappa Group (CDI), Wickes Group, Wynnstay Group
QUARTERLY EX-DIVIDEND DATE
Alpha Real Trust Ltd., British American Tobacco, Duke Royalty Limited, Mercantile Investment Trust (The), NB Global Monthly Income Fund Limited Red Ord Shs NPV £, Value and Indexed Property Income Trust, Yamana Gold Inc. NPV (CDI)
INTERNATIONAL ECONOMIC ANNOUNCEMENTS
Consumer Confidence (EU) (10:00)
Continuing Claims (US) (13:30)
Economic Sentiment Indicator (EU) (10:00)
Gross Domestic Product (US) (13:30)
Industrial Confidence (EU) (10:00)
Initial Jobless Claims (US) (13:30)
Personal Consumption Expenditures (US) (13:30)
Services Sentiment (EU) (10:00)
GMS
Echo Energy
FINALS
Allergy Therapeutics, CAP-XX Limited, Mcbride, Physiomics
SPECIAL EX-DIVIDEND DATE
Hays
EGMS
AB Ignitis Grupe GDR (Reg S)
AGMS
ActiveOps, Afritin Mining Limited NPV, Chill Brands Group, Coral Products, CT Global Managed Portfolio Trust Grwth Shs, CT Global Managed Portfolio Trust Inc Shs, Kodal Minerals , MIGO Opportunities Trust, NWF Group, Orient Telecoms , Pembroke Vct B, PHSC, Van Elle Holdings
FINAL DIVIDEND PAYMENT DATE
First Property Group
FINAL EX-DIVIDEND DATE
Alumasc Group, Arcontech Group, Barratt Developments, City of London Investment Group, Diverse Income Trust (The), Fletcher King, Hansard Global, Hays, PHSC
Friday 30 September
INTERIMS
Cineworld Group, CMO Group, Dignity, DP Eurasia N.V. (DI) , Trellus Health
INTERIM DIVIDEND PAYMENT DATE
Admiral Group, Antofagasta, Aviva 8 3/8% Cumulative Irrd Preference 1, Breedon Group , DSW Capital, FDM Group (Holdings), Globalworth Real Estate Investments Limited, Henry Boot Prf, International Personal Finance, Keystone Positive Change Investment Trust 5% Cumulative Preference 1, Northern Electricity Prf, Ramsdens Holdings , Robert Walters, S and U 6% Cumulative Prf. £1, Tate & Lyle 6.5% Cum. Prf. £1, Tclarke , Vector Capital
QUARTERLY PAYMENT DATE
BlackRock World Mining Trust, Downing Renewables & Infrastructure Trust, Energean , HICL Infrastructure , Honeycomb Investment Trust, NextEnergy Solar Fund Limited Red, Premier Miton Global Renewables Trust, RM Infrastructure Income, The Renewables Infrastructure Group Limited, Thomaslloyd Energy Impact Trust , Thomaslloyd Energy Impact Trust
INTERNATIONAL ECONOMIC ANNOUNCEMENTS
Chicago PMI (US) (14:45)
Import Price Index (GER) (07:00)
Personal Consumption Expenditures (US) (13:30)
Personal Income (US) (13:30)
Personal Spending (US) (13:30)
Retail Sales (GER) (07:00)
U. of Michigan Confidence (Final) (US) (15:00)
Unemployment Rate (EU) (10:00)
Unemployment Rate (GER) (08:55)
FINALS
Celtic 6% Cnv Cum Prf, Induction Healthcare Group
SPECIAL DIVIDEND PAYMENT DATE
Admiral Group, Schroder European Real Estate Investment Trust
EGMS
GCP Infrastructure Investments Ltd
AGMS
Boussard & Gavaudan Holding Ltd. EUR Shares, Boussard & Gavaudan Holding Ltd. GBP Shares, Capital Metals, Henderson Smaller Companies Inv Trust, Ince Group (The), Insig AI, Libertine Holdings, Miton UK Microcap Trust, Oakley Capital Investments Ltd. (DI), Otaq , Pennpetro Energy , Public Joint Stock Company Polyus (REG S) , Saietta Group, TMT Acquisition , TPXimpact Holdings, Versarien
TRADING ANNOUNCEMENTS
Pennon Group
UK ECONOMIC ANNOUNCEMENTS
Consumer Credit (09:30)
Current Account (07:00)
Gross Domestic Product (07:00)
M4 Money Supply (09:30)
Mortgage Approvals (09:30)
Nationwide House Price Index (07:00)
FINAL DIVIDEND PAYMENT DATE
Best of the Best, DSW Capital, Knights Group Holdings , Miton UK Microcap Trust, ProCook Group, Redde Northgate, Supreme , Thames Ventures Vct 2 Healthcare, Thames Ventures Vct 2 Ventures